Ona Carbonell Slams Tokyo 2020 for Not Allowing Her to Travel With Her Breastfeeding Child
Ona Carbonell, a Spanish synchronized swimmer and two-time Olympic medalist who will compete at the Tokyo Games, has expressed her "disappointment and disillusionment" at not being able to travel to Japan with her breastfeeding son because of "extremely drastic measures" imposed to battle the spread of COVID-19.
In a post on her Instagram account, Carbonell wrote: "Despite the appearance of some news suggesting the possibility that we athletes could travel to the Tokyo Olympic Games accompanied by our infants or young children, we have been informed by the organizing entities of some extremely drastic measures that make this option impossible for me.
"After receiving countless expressions of support and encouragement to go to Tokyo with Kai, I wanted to express my disappointment and disillusionment that I will finally have to travel without him," Carbonell wrote in the post, which included video footage of her breastfeeding her baby son.
Speaking to Newsweek, a spokesperson for the International Olympic Committee (IOC) said: "It is great to see so many mothers compete at the highest level, including at the Olympic Games.
"It is important to note that entry into Japan is the responsibility of the Japanese government, and the current pandemic situation requires a very significant reduction in the numbers of accredited participants who do not have essential and operational responsibilities."
A spokesperson for the Tokyo Organizing Committee of the Olympic and Paralympic Games told Newsweek that it was "committed to doing everything possible to enable" athletes with young children to "perform in the Tokyo 2020 Games."
The committee explained that an area in the Olympic and Paralympic Village would be available for athletes to "safely spend time with and/or breastfeed their children."
But the residential zone of the Olympic and Paralympic Village remained off limits "for all Games participants other than athletes and team officials."
As a result, children and their caregivers would have to stay in private accommodation "approved by Tokyo 2020" such as hotels, according to the committee.
In her Instagram message, Carbonell said she had been told "no" when she had asked organizers about traveling to Tokyo with her son.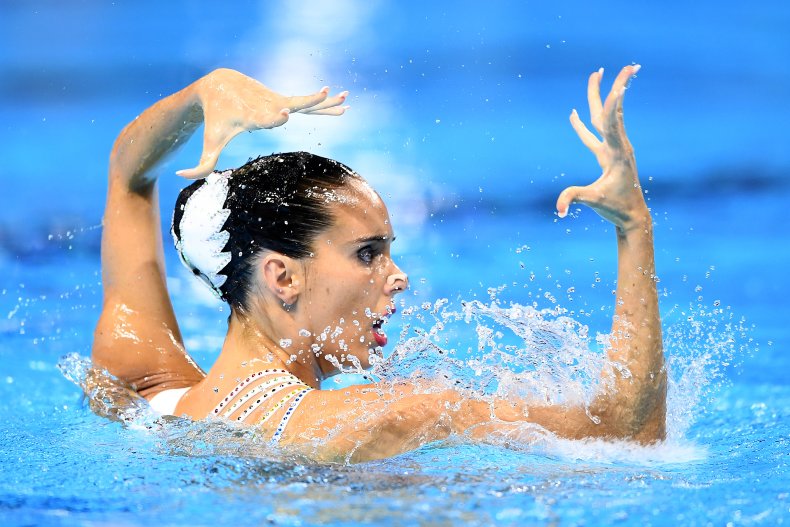 The swimmer said she had had to "make a really tough decision" to travel without her son "because the Japanese government's impositions are not compatible with my athletic performance and being with my family at the same time."
The Tokyo Olympics organizing committee told Newsweek that "when necessary, nursing children and their caregivers will be able to accompany athletes to Japan," despite the fact that the Games are taking place during a pandemic and "we must unfortunately decline to permit other family members or companions to accompany athletes to the Games."
The committee added that as with other Games participants, "suitable measures regarding testing and quarantine will govern their entry to the country.
"We also kindly request that all Games attendees respect the rules outlined in the Tokyo 2020 Playbooks.
"Consequent performance decisions are taken by individual teams or athletes and it is not Tokyo 2020's position to comment on them."
Carbonell said she had spoken with the Spanish Olympic Committee to make a request to the IOC to be able to travel with her son. "They told me that it was possible" but that the "conditions imposed weren't made by them but by the Japanese government," according to the Instagram video.
The Olympian claimed that Kai and Pablo, the baby's father, wouldn't be allowed to leave their hotel room in Tokyo for the 20 or so days she would be in the city. "For me to go and breastfeed Kai whenever he needs it during the day, I would have to leave the Olympic villa, the team's bubble, and go to their hotel, risking my team's health during the Olympic Games," she said in the video.
Carbonell said she "will have to use the breast pump for around 20 days, hoping that Kai will still want to be breastfed, something that is very important for me."
"This was a very complicated decision for me. I hope this video and every other athlete who is struggling with the same problem will help normalize this situation, which nowadays is not normal.
"I hope this action helps for future competition, tournaments and Olympic Games."
Newsweek has contacted the Spanish Olympic Committee and the Japanese Ministry of Health, Labour and Welfare for comment.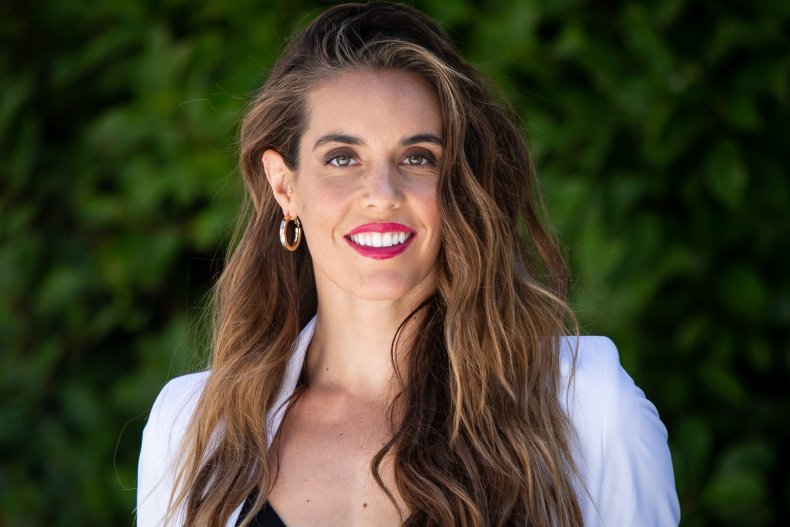 Who is Ona Carbonell?
Born in 1990, Carbonell is the captain of the Spanish artistic swimming team.
She won two Olympic medals at the 2012 Games in London, including a silver for duet synchronized swimming and a bronze for team synchronized swimming.
She also competed in the 2016 Olympics in Rio de Janeiro, where she came fourth in the duet synchronized swimming competition.
According to FINA, the international federation that manages aquatic competitions including artistic swimming, Carbonell has won 67 medals across the Olympic Games and FINA events, including 19 gold medals.
She is also the author of the Elena Sirena children's book series.
Update 7/21/21, 1:00 p.m ET: This article was updated with comments from the Tokyo Organising Committee of the Olympic and Paralympic Games.