Once Electoral College Confirms Joe Biden Win, Congress Is Donald Trump's Final Dice Throw
As members of the electoral college gather today to cast the final votes that will confirm Joe Biden as president, President Donald Trump and his allies have their sights set on a January 6 Congressional meeting as their last chance to overturn the result.
Today's constitutionally mandated ritual of electors delivering their state's vote has drawn much attention. But with Trump continuing to cast doubt on last month's election result, many are hoping this arcane event will close off most of the last remaining paths available to Trump to dispute his loss.
However, a meeting of Congress to be held on January 6 in order to count and certify the electoral vote will provide Trump's allies in the House with a final opportunity to challenge a Biden victory. In practice, it is thought this could amount to a filibuster, forcing a debate that will succeed only in delaying the final certification for a number of hours.
The effort is being led by Representative Mo Brooks (R-AL), along with a group of ardent Trump allies, who are eyeing challenges to the election results in five different states — Arizona, Pennsylvania, Nevada, Georgia and Wisconsin. Despite certification by the voting authorities, this group continues to claim varying degrees of illegal or fraudulent voting occurred.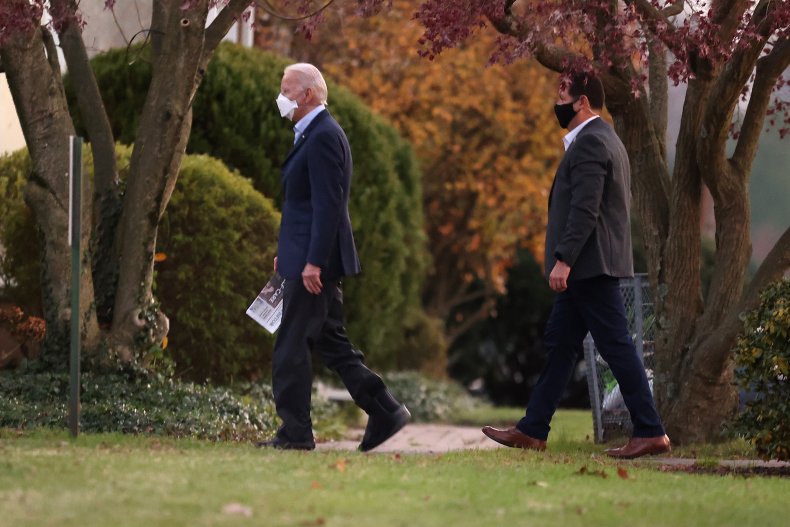 "We have a superior role under the Constitution than the Supreme Court does, than any federal court judge does, than any state court judge does," Brooks said. "What we say, goes. That's the final verdict."
Under the Constitution and the Electoral Count Act of 1887, their challenges must be submitted in writing and accompanied by a senator's signature. No Republican senator have yet suggested they will support such an effort, though Senators Ron Johnson of Wisconsin and Rand Paul of Kentucky—both strong allies of Trump—have signaled they may do so.
Once an objection is heard from a member of each, senators and representatives would then each retreat for a two-hour debate followed by a vote on whether to disqualify a state's votes, with both the Democratic-controlled House and Republican-controlled Senate having to agree in order for any action to be taken.
Constitutional experts and even members of the president's own party admit the effort is all but certain to fail. It could, however, color resistance to Biden's term as president or, conversely, deliver a conclusive vote of confidence in the electoral process and the Democratic victory, if the group's last-ditch protest flounders.
Either way, it will deliver the spectacle of Vice President Mike Pence being forced to announce conclusively that President Trump has lost the election.
That's because the Constitution assigns the vice president the role of tallying the final vote and declaring the winner—leaving Pence in a potentially embarrassing position, caught between loyalty to Trump and his constitutional duties. Pence will, experts say, have to make careful calculations about his own political future, with consideration of a potential presidential run in 2024.
The Congressional showdown will be a characteristically divisive ending to an unprecedented campaign led by President Trump and his Republican allies since the election on November 3, designed to cast aspersion on the results—which saw Biden flip five states, win the popular vote by more than seven million, and achieve 306 electoral college votes.
President Trump's protests began on election night with a tweet calling 'STOP THE VOTE' while results were still coming in, and continued with a slew of lawsuits claiming widespread voting fraud. These were almost universally dismissed, most recently by the Supreme Court.
The president has praised Brooks on Twitter, but has thus far taken no evident interest in his strategy. He is, according to aides, more interested in battling to overturn results in court.
In an interview with Fox News that aired on Sunday, Trump remained adamant in his refusal to accept Biden's victory, saying: "No, it's not over." He repeated claims of systemic fraud and a rigged election, insisting he could succeed in outstanding local cases, where he has so far failed to have any success in seeing counts overturned.
Meanwhile, Democratic electors are working closely with their state parties and the Biden campaign to ensure today's electoral vote runs smoothly, especially in the five states that turned from red to blue.
Democrats have been working hard to make sure this crossing of the final hurdle, largely a formality, passes without a hitch. Their efforts began months before the election, by installing loyal figures to the all-important role of state electors.
Meeting sites for the president-elect's electoral voters will be kept secret until the last minute, while electors will keep in close coordination with Biden's campaign team, with contingency plans in place in case of any last-minute attempts by President Trump's supporters to disrupt the process.
All of this takes place against the backdrop of election officials being targeted for their involvement in the electoral process. Over the weekend, protesters gathered outside Secretary of State of Michigan Jocelyn Benson's home. Some of those protesting were armed, say state police. Electors have cited fears of similar reprisals and threats for the part they are set to play in the final nomination of Biden.
The Democrat party will hope that these precautions ensure a smooth final electoral college vote today—while bringing to an end many of Trump's wide-ranging legal challenges. However, should today come to pass without theatrics, all eyes will turn to the final procedural obstacle that stands between Biden and the presidency—the final Congressional showdown on January 6.
Correction 12/15/20: The date of the 2020 election was corrected to November 3.