Once a Male Soldier, Now a Female Dancer in China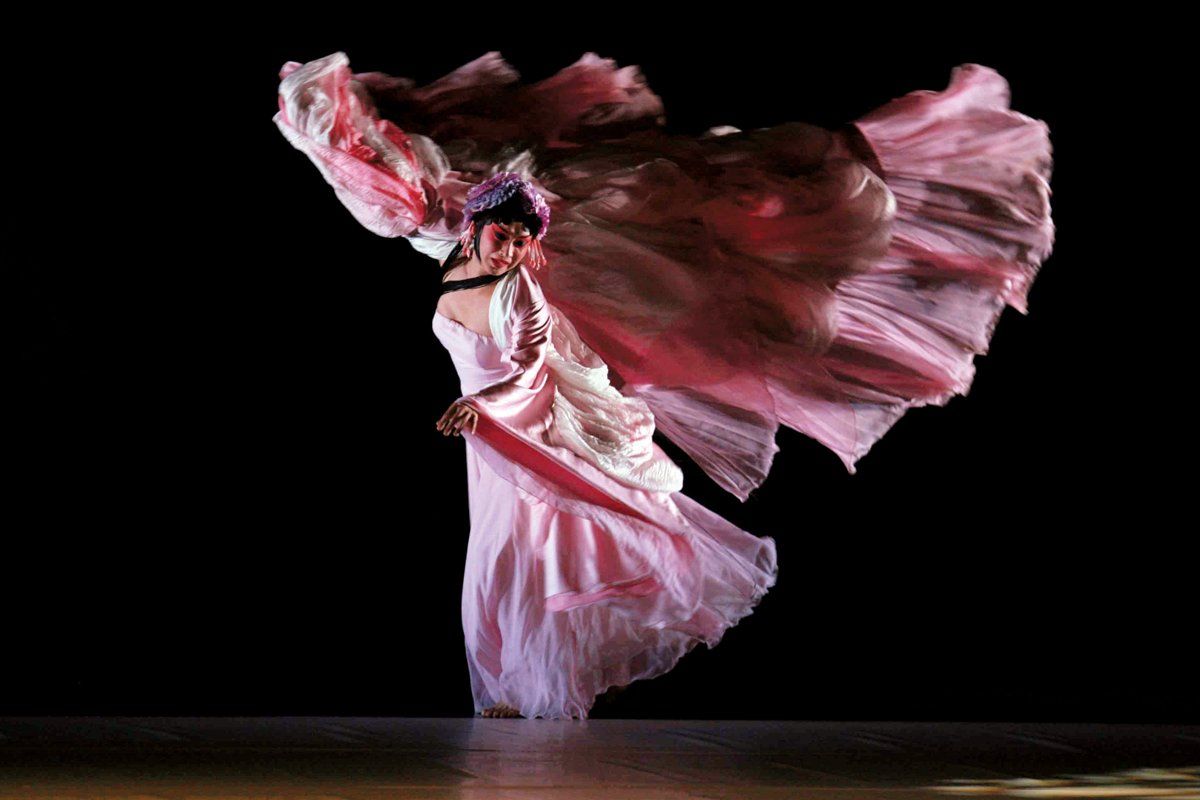 Jin Xing, a 27-year-old Army colonel, quivered with trepidation as he lay alone in the Chinese hospital room. His father, also a military officer, didn't know why Jin was going under the knife and, as he rushed to the clinic, worried that his son had suffered a medical emergency. It was the Chinese Lunar New Year festival, the traditional time for family reunions. "My father walked in, looked at me, and asked, 'Why are you here?' " recalls Jin. "That's when I told him I was going to have a sex-change operation the next day to become a woman." Jin's father paused, inhaled deeply on his cigarette, and said, "Finally, you'll be matched up. All these years he secretly knew I was born the wrong gender."
Jin, who as a man had been a dancer in one of the Army's performing troupes, went on to become China's top prima ballerina and "perhaps one of the world's best dancers; she could defy gravity," says a Western diplomat who has seen her perform.
Some Chinese still view Jin with raised eyebrows. But the fiercely independent artist, now 43, has completed an astonishing journey to gain professional recognition and acclaim. Hers is not simply a tale of individual struggle and perseverance, but also a story of how Chinese society—while still constrained politically—has liberalized further in terms of art and culture than many in the West might expect. Today, Jin is one of her country's premier choreographers, is married, and has adopted three kids. Seated in a Beijing teahouse, her glossy hair pulled back, she tells her story with humor and wit as the children play around her.
At 7, Jin aspired to be like his older sister and, after watching a film about dance, asked his parents for a ballerina outfit. Eventually, he joined the People's Liberation Army "because in the '70s the military was the best path for a performing artist." But military training wasn't Jin's forte. Grenades slipped through his delicate fingers, and when an officer hit on him, Jin responded by blackmailing the officer into letting him go overseas. Jin won a dance scholarship, and from 1987 to 1991 lived in New York, where he began to frequent gay bars, briefly taking up with an American cowboy. An American mentor "told me that only New York can make you famous." But Jin didn't listen, moving on to Rome to teach dance, and eventually returning to China.
After deciding to have a transgender operation, Jin approached a female cosmetic surgeon, Yang Peiying. It would be the first sex-change operation in mainland China, and Yang and her colleagues made numerous psychiatric assessments before proceeding. "I was willing to be her experiment," Jin tells NEWSWEEK. The doctor, now retired, calls it "a historical event."
Although the operation was allowed to proceed, Chinese authorities initially pretended Jin didn't exist. "When foreign dancers asked to see me, authorities would say, 'We cannot find her—maybe she's in Europe.' " Since 2006, however, Jin has won official acceptance as an artist. "Last year the government began putting me forward as a cultural leader, and invited me to apply for official grants," she says. But Jin is reluctant to apply for government funding that might threaten her artistic independence. In a country where high-profile performing-arts groups are still mostly bankrolled by the state, she leads a privately funded dance company, the Jin Xing Dance Theater, and has sold her Shanghai mansion to help support an independent dance festival. "I told the government I'm not a beggar."
After moving from Shanghai to Beijing, she adopted her first child, Leo, now 10, with help from her mother. He was soon joined by Vivian and Julian, now 8 and 7, respectively. "Children immediately centered me, grounded me. Wham! In one decade I became very family-oriented. No more wild party girl," recalls Jin, who had accepted life as a single mother until one day in 2004 when, champagne-tipsy on a long transcontinental flight, she fell into conversation with the German businessman in the seat next to her in first class. Heinz-Gerd Oidtmann, who is now her husband, says he was "swept away by the fantasy that was Jin Xing." But she wanted to him to confront reality; on their first date, she met him holding one of her small children in her arms. The bigger surprise—that she had once been a man—left Oidtmann a little stunned. After spending a short time alone to reflect, "I went back to tell Jin Xing I wanted to be with her," Oidtmann tells NEWSWEEK.
Now Jin and her dance company are on a roll. At the end of the year it will begin a much-anticipated U.S. tour—returning to New York, where Jin's early modern-dance training began. And Jin remains as feisty as ever, referring to herself as "an alibi" for the Chinese Communist Party: whenever a foreign critic denounces Beijing's human-rights record, Chinese officials can respond by saying they allowed an Army colonel to have a sex-change operation and go on to become an officially endorsed performer. But Jin is hardly a puppet whose strings are easily manipulated. She once famously shouted "I'm not your socialist dancing machine!" to a group of Communist Party apparatchiks. And as a mother, she encourages her kids to think for themselves: when watching TV together, Jin says she yells "Propaganda!" whenever the announcer starts spinning the news. (She's been open with her kids, too, about the fact that she was once a man.)
In her art, as in her life, "Jin's most admirable characteristic is her transparency and openness," says fellow choreographer Wen Hui, who performed with Jin in the early '90s. "She shows everything of herself." The next step in her career? Perhaps not surprisingly, she is toying with the idea of becoming a talk-show host, inspired in part by the success she had judging a popular television show titled Who's the No. 1 Dancer?—loosely fashioned after American Idol. "People say to me, 'You can become the Oprah Winfrey of China.' I've decided that one day I'll stand in front of a camera and talk with people," says Jin, who intends to speak freely. "I will always try to be honest to my life … I might have changed my gender, but I haven't changed my mind."