'Once Upon a Time in Hollywood' Includes Real Sharon Tate and Bruce Lee Wardrobe Items
Set in the Tinseltown of the 1960s, Once Upon a Time in Hollywood will have even more reason to fill the screen with cinematic references, winks and homages than the typical Quentin Tarantino picture. But while Once Upon a Time in Hollywood is predominantly a playful—and fictional—take on the people and events surrounding Charles Manson and the murder of actor Sharon Tate, some of the movie's costumes are indisputably real.
In a new interview with The Hollywood Reporter, Once Upon a Time in Hollywood costume designer Arianne Phillips described how she characterized Leonardo DiCaprio's Rick Dalton, a waning Western star, and his stunt double, Cliff Booth—played by Brad Pitt and inspired by Tom Laughlin, of the Billy Jack series of hippy-minded action movies. In Once Upon a Time in Hollywood, Dalton is the Benedict Canyon neighbor of Tate, placing the fictional character in close proximity toTate's eventual death at the hands of Manson's followers in August 1969.
Phillips, twice nominated for an Academy Award in Costume Design, dressed DiCaprio in "browns, oranges and mustards," to emphasize his dislocation from the colorful youth culture, better embodied in Pitt's Hawaiian shirts, denims and aviator sunglasses.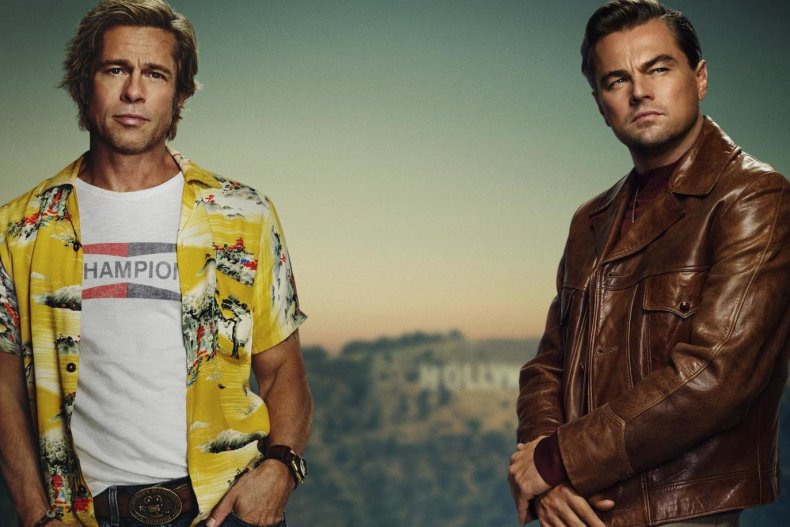 With Tarantino and the rest of the crew, Phillips watched movies from the era, like Bob & Carol & Ted & Alice, for inspiration. Many of the looks were also inspired by real outfits worn by the actors, like a snakeskin coat Tate wore to the 1968 premiere of Rosemary's Baby, which Phillips recreated for the film.
Beyond capturing Once Upon a Time in Hollywood characters through their era-defining outfits, Phillips also came upon some genuine articles from some of the movie's real-life figures, including Tate, played by Margot Robbie. Tate's sister, Debra, consulted on the movie and arranged a loan of some of Tate's jewelry before it was set to be sold at auction. "It felt like a talisman for myself, Margot and Quentin," Phillips told THR, adding the jewelry to Robbie's wardrobe of vintage and custom-made items, modeled after mod looks from European designers like Rudi Gernreich and Ossie Clark.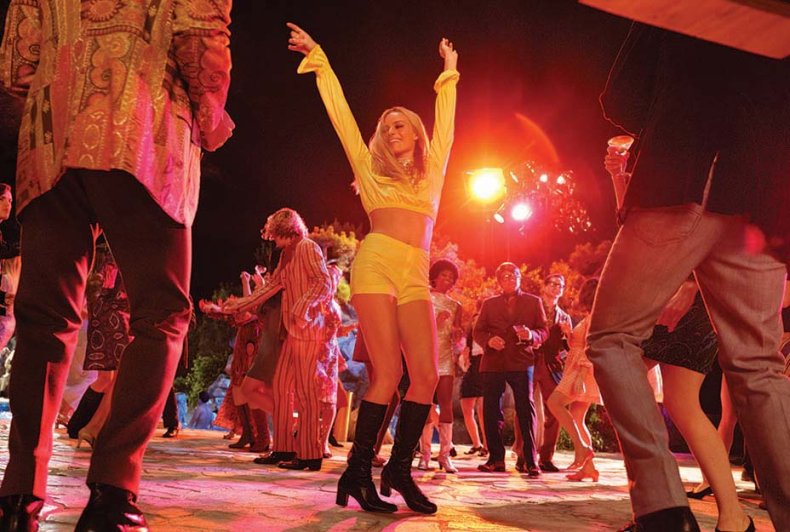 An even more remarkable find came while Phillips searched for a chauffeur coat to outfit Mike Moh, who plays Bruce Lee in Once Upon a Time in Hollywood. While hunting, Philllips described an "only in Hollywood" moment when she came across the perfect coat, with a faded nametag inside: it had actually been worn by Bruce Lee himself. "We treated that coat with great care and reverence," she said. "It's the little moments like that."
Once Upon a Time in Hollywood will be out in theaters on July 26.