One in 16 Women in America Were Forced into Having Sex For the First Time
One in 16 women in the U.S. were forced into having sex for the first time, either physically or through other forms of pressure, a study has found.
High-profile sexual assault cases involving men like Harvey Weinstein, Kevin Spacey, and Brett Kavanaugh, and viral social media campaigns from #TIMESUP to #MeToo, have highlighted just how widespread sexual violence still is.
More than 40 percent of women experience some variation of sexual violence in their lifetime—that, according to the National Institute of Justice, can involve crimes as diverse as sexual harassment, non-penetrative sexual assault and rape. The same study found that an estimated 19 percent of women have been, or will be, raped.
Still, it is not clear how prevalent forced sexual encounters are during a girl or woman's first experience of vaginal intercourse or, indeed, the long-term health ramifications that can result.
Researchers at Harvard Medical School have now analyzed the responses of more than 13,000 U.S. women aged 19 to 44 to a National Survey of Family Growth, conducted by the Centers for Disease Control and Prevention (CDC) between 2011 and 2017. Their results suggest that 6.5 percent of women were forced into their first time—either physically or through other forms of pressure. That equates to 3,351,733 women of this age group across the U.S.
Participants were asked: "Would you say that this first vaginal intercourse [with a male] was voluntary or not voluntary, that is, did you choose to have sex of your own free will or not?" Those that responded "not voluntary" were categorized as having had a forced sexual initiation for the study, published in JAMA Internal Medicine. Participants were then asked a series of follow-up questions including "Were you threatened with physical harm or injury?" and "Were you given alcohol or drugs?"
Of those who reported having had a forced sexual initiation, 50 percent reported coercion from a partner who was either older or bigger (or both) and 56.4 percent reported experiencing verbal pressure. A further 46.3 percent reported being held down, while 22 percent said they had been given drugs or alcohol.
More than a quarter (26.5 percent) were physically threatened and 25.1 percent recalled being physically harmed.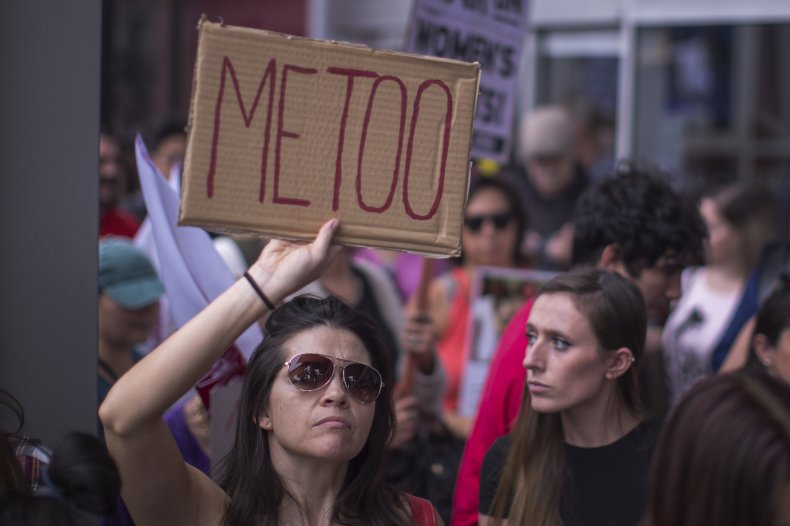 Other findings from the study reveal sexual partners in forced sexual initiations tended to be older. In forced encounters, men were on average 27 years, compared to 21 in voluntary sexual initiations. Women who had forced encounters tended to be younger—15.6 years old, on average, versus 17.4 years old in the voluntary group.
Forced sexual initiation was also linked to various health conditions, some of which persisted years after the event. For example, endometriosis (10.4 percent versus 6.5 percent) and problems with ovulation or menstruation (27 percent versus 17.1 percent.) More generally, survivors of forced sexual initiation reported poorer health (15.5 percent versus 7.5 percent,) higher illicit drug use (2.6 percent versus 0.7 percent,) and greater difficulty performing tasks due to a physical or mental health condition (9 percent versus 3.2 percent.)
The study authors hope its documented prevalence will improve clinical outcomes for girls and women who experience forced sexual initiation, writing: "The ubiquity and apparent clinical outcome of forced sexual initiation should encourage those providing clinical care to women to develop tools to identify and treat the sequalae of trauma while avoiding actions that might contribute to retraumatization."