One in 20 UK Students Turn to Sex Work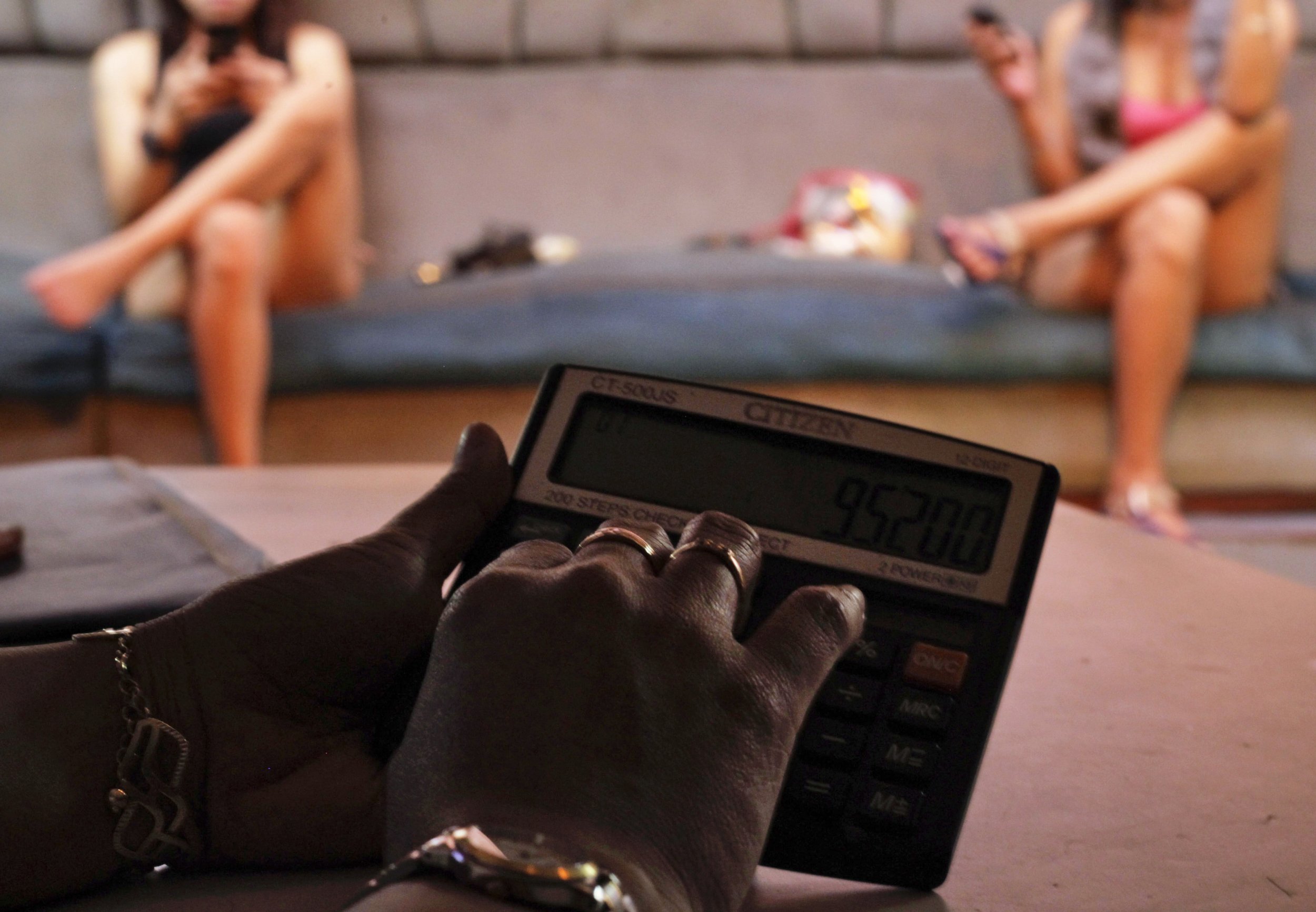 One in 20 UK students have admitted to selling their bodies for sex while studying, with men more likely to do so than women, according to the Student Sex Work Project report carried out by academics at Swansea University and National Union of Students (NUS) Wales.
The study also revealed that nearly a quarter of students in the UK have considered sex work to fund their time at university, a study reveals today.
For over half of those surveyed (56%), prostitution, escorting, stripping and internet porn were used to finance basic living costs. Nearly 40% said they were keen to reduce their student debt at the end of their course and 45% wanted to avoid falling into arrears.
Rosie Inman, women's officer for NUS Wales, says the government and universities must provide more financial assistance and welfare support to students. She argues student services and wellbeing are usually the first to be hit by cuts because students are less likely to vote.
"Research shows one of the biggest reasons students go into sex work is the money it brings them. They're scared of coming out of university with debts of £30,000," she says.
"Universities must work with the government to make sure enough financial hardship funds, maintenance grants and loans are available so that students only go into sex work if they want to."
The number of students who sought counselling rose to 21% for those working in the sex industry, but Inman says the research highlights how many university staff members didn't know the appropriate protocol of how to respond when told about students involved in sex work. She says many institutions were more concerned about the potential reputational damage than the wellbeing of the student.
"Universities have a duty of care to their students. Sadly the rhetoric we see a lot is students being seen as customers. They should be partners with their university rather than its clients."
Co-author of the report Dr Tracey Sagar, an associate professor of criminology at Swansea University, said many students feel stigmatised and judged for becoming involved in the sex industry, making them afraid to speak out and reluctant to seek help.
"It is vital now that universities arm themselves with knowledge to better understand student sex work issues and that university services are able to support students where support is needed," she said.
"Sex work is widely but wrongly perceived to be an occupation that is predominantly taken up by women and this means that males may fall through the student support net because they are not associated with sex work occupations."
Although three in five said they entered the sex industry because they thought they would enjoy it, around one in four students admitted they did not always feel safe while working.
Law graduate Vanessa Knowles funded the majority of her degree by stripping and says it was a "quick, easy option" to make money, having received no help from government authorities after losing her father and the home she shared with him.
She says she thinks many are drawn by the money, but warns the industry is becoming less lucrative for service providers and being more staunchly regulated, pushing agencies and strip clubs to be more ruthless and prone to taking advantage of students.
"I can't blame the government for an occupation that has been in existence for centuries," she says. "However I do think fees are extortionate for the level of service provided by universities and that students are treated as consumers rather than students."
She says she doesn't think working in the sex industry has hindered her career progression, but admitted she has been a victim of discrimination from certain firms.
"I think many employers are keen to be seen as diverse and inclusive," she says. "But some are only interested in equality so long as it's included under government quotas and they meet targets."
The issue of tuition fees is likely to be a hot topic of debate going into the UK general election in May. The Labour party are pledging to cut tuition fees by a third to £6,000 a year, after the current coalition government upped them to £9,000 in 2012.
The study was funded by the Big Lottery Fund and surveyed 6,750 students.