One Arkansas Prison Makes Up Almost A Third Of State's Coronavirus Cases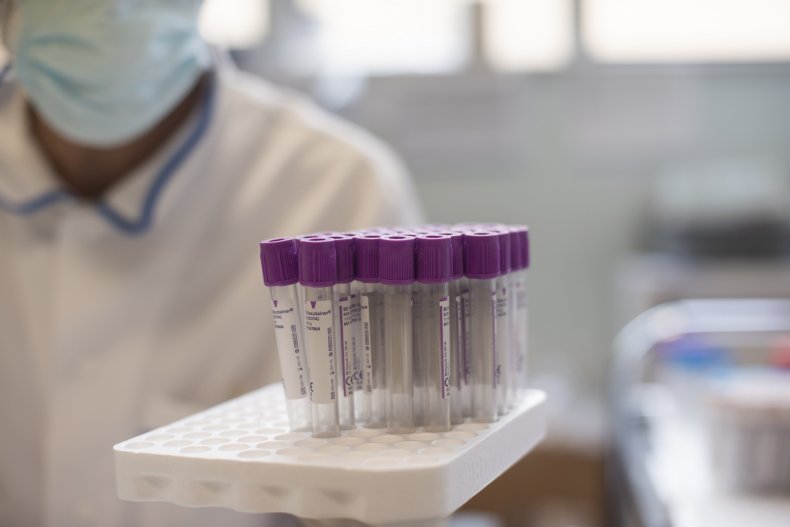 Nearly a third of coronavirus cases in Arkansas have been confirmed in one of the state's prisons, state health officials said Monday.
Approximately 600 inmates at the Department of Corrections' Cummins Unit have tested positive for COVID-19, with 1,923 total cases reported in Monday's statewide data.
"Most of those who have been tested are asymptomatic," Arkansas Secretary of Health Dr. Nathaniel Smith said of the prisoners during a Monday briefing. "Some of those, of course, will go on to develop symptoms."
Six employees at Cummins have also tested positive, though they were not included in the total released Monday.
A spike in testing at Cummins over the weekend resulted in a sudden surge of positive test results, Smith said. An estimated 600 inmates at Cummins have tested positive so far, though Smith said not all of those results were included in the state's total number of confirmed cases.
Revised data including the rest of the test results from Cummins is expected later this week. Most inmates at Cummins who have been identified as individuals at risk of exposure have now been tested, Smith said.
Of the 142 new cases announced in Arkansas Monday, 117 were inmates at Cummins. Only three inmates have been hospitalized so far after contracting the virus, Smith said.
The majority of inmates at Cummins who tested positive for COVID-19 are currently asymptomatic, Smith said. While individuals typically must experience symptoms in order to receive a test for the virus, Smith said outbreaks at communal living facilities across the country necessitated widespread testing among inmates.
"At the time that the first case was identified, already 43 of 46 in that first barracks were found to be infected," he said. "Asymptomatic infections appear to constitute a lot of those positives that were identified."
According to Smith and Arkansas Governor Asa Hutchinson, officials are hopeful a low percentage of inmates who have tested positive will require hospitalization due to the youth of many inmates at Cummins and the fact that many are not exhibiting symptoms.
"We're well prepared in terms of hospitals and care for those prisoners," Hutchinson said.
Cummins is just one of many prisons to see a recent rise in COVID-19 cases. According to data collected by the New York Times, correctional facilities account for six of the 10 COVID-19 hot spots identified as of Monday afternoon.
"The prison system is ironically the toughest place to control an outbreak, but also the easiest," Smith said. "Once you know who's positive, who's negative, who's exposed, who's not exposed, you can actually direct and limit the movements of individuals in that setting fairly easily."
Outside its prison system, Arkansas appears to have entered a plateau of new COVID-19 cases. Hutchinson said the state plans to begin lifting restrictions on May 4 so long as the downward trend continues, though he said most social distancing guidelines and mask requirements would continue past that date.