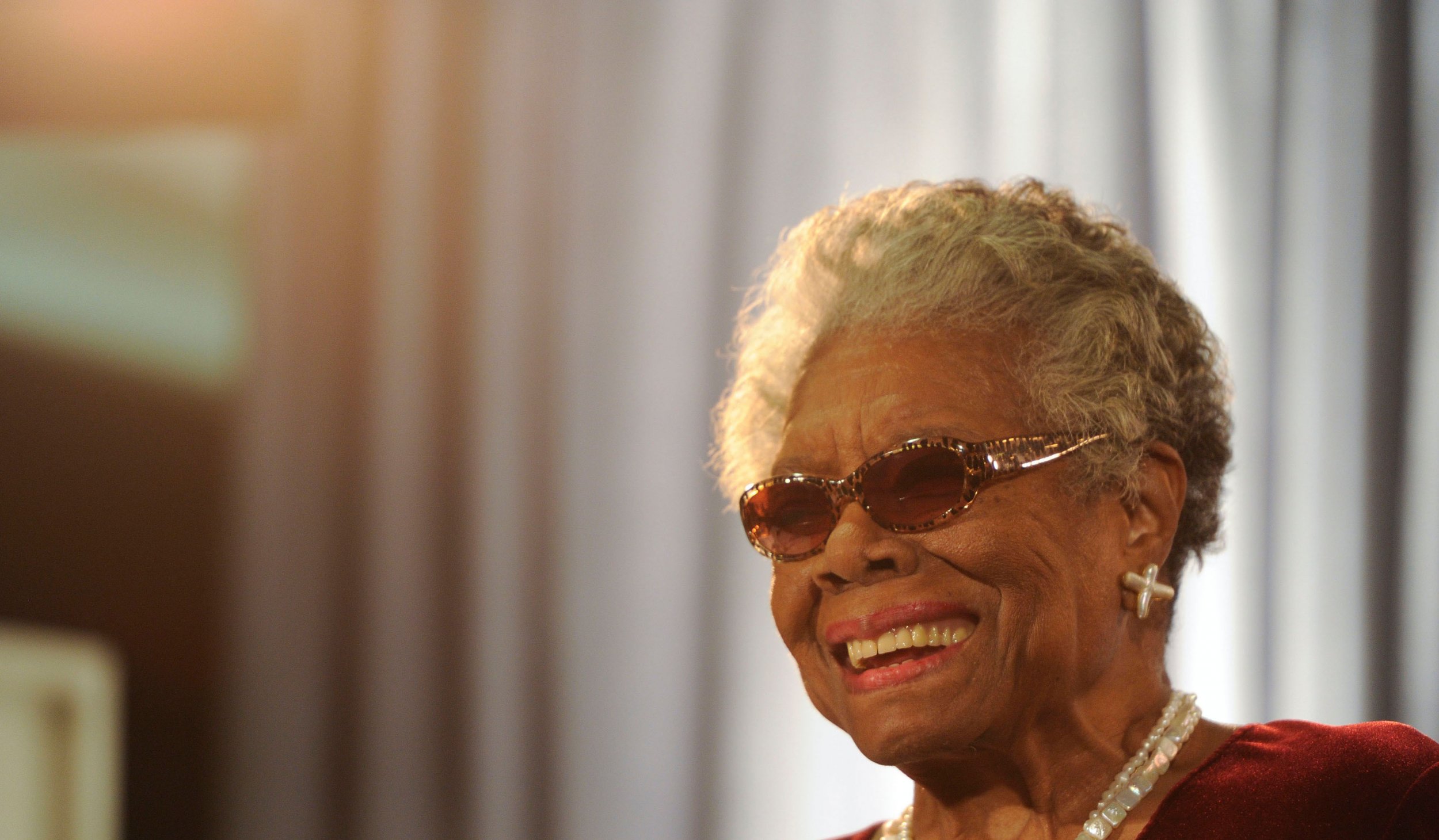 Maya Angelou sang the blues and E.L. Doctorow railed against the Internet. Thomas Pynchon was not in attendance, but then again, how would you know? Mika Brzezinski made jokes about the publishing industry, which in turn made the publishing industry uneasy. So went the 2013 National Book Awards.
The ceremony was held on Wednesday evening at Cipriani Wall Street, a vaulted mausoleum in the stony heart of the Financial District. And thus an ailing industry celebrated itself in the land of endless profits. But you cannot make beauty and truth into credit-default swaps. Brzezinski, she of MSNBC's Morning Joe, called the National Book Awards "the Oscars without the money." That's accurate but not quite accurate enough.
It does not explain Toni Morrison introducing Maya Angelou, honored with the "Literarian Award for Outstanding Service to the American Literary Community."
"Dr. Maya Angelou, you improve our world," Morrison said. Angelou was wheeled out on the stage, at once frail and regal. Everyone rose in spontaneous ovation. She spoke and then suddenly burst into a moment of beautiful blue song, as if to remind everyone that the woman who wrote I Know Why the Caged Bird Sings was not diminished in spirit at least. "Easy reading is damn hard writing," she said. Twitter went crazy over that.
Then E.L. Doctorow went crazy on Twitter and the whole of the Internet, launching a philippic against its ill effects. Winner of the "Medal for Distinguished Contribution to American Letters," he was introduced by The Nation's Victor Navasky and had the unenviable task of speaking while the audience was still on an Angelou high. He managed to score some points. "Writers thrive on adversity," the author of Ragtime said. Yes, we do. Not much else to thrive on these days.
After dinner, the awards for that year's writing were announced.
Cynthia Kadohata won for The Thing About Luck in the category of "Young People's Literature." In poetry, the prize went to Mary Szybist for Incarnadine. For nonfiction, George Packer of The New Yorker won for The Unwinding, his chronicle of modern American inequality. James McBride beat out George Saunders and Thomas Pynchon and Rachel Kushner for the fiction prize with his historical novel The Good Lord Bird. He gracefully acknowledged his fellow nominees, then just as gracefully admitted he was damn glad to win. His marriage had broken up, and he'd had a tough run. The audience was damn glad, too.
The book business is dead, they say. And that is maybe true. Nobody reads anymore, we're told. Likely so. But you would not have known that on Wednesday night, when the bookish types invaded the temples of the money changers. And boy did we have a fine time doing it.