'One Day At a Time' Animated Special Streaming: How to Watch Online
One Day at a Time is following the path made by The Blacklist and reacting to the coronavirus production shutdown by making an animated episode. One Day At a Time: The Politics Episode will air on Pop TV on Tuesday, June 16, and see the former Netflix series tackle the 2020 election via a special guest appearance from a Hamilton star.
How to watch the One Day at a Time animated special
Cable viewers are able to watch One Day at a Time on Pop TV as it airs. The episode will air on the network on Tuesday, June 16 at 9.30 pm ET, and be available on the network's website on demand shortly after broadcasting.
To view the episode on the Pop TV app and website, which also offers a live stream of the episode, users have to log-in with their cable package.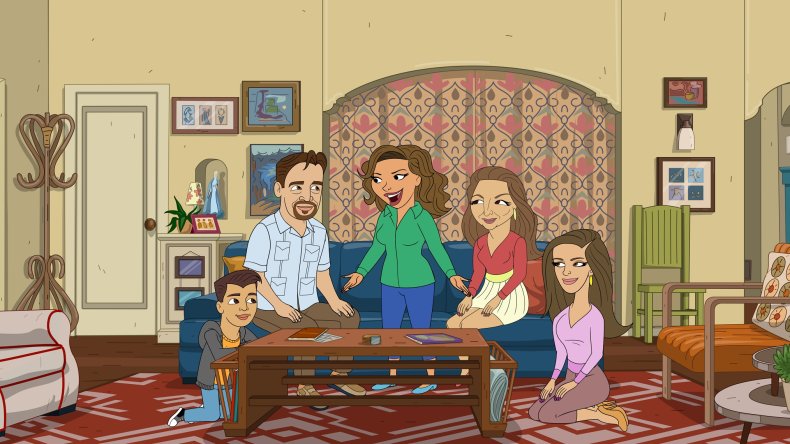 Users without a cable package can watch the animated special and the rest of One Day at a Time Season 4, but they will need to sign up with a streaming service like Hulu +Live TV or YouTubeTV that offers a live stream of PopTV to watch the episode.
As for fans who want to catch up before the episode, Seasons 1 to 3 of the show are on Netflix, while the new Season 4 is on the Pop TV website, as well as on the cable catch-up services offered by companies like DirecTV.
Though the show began life as a Netflix series, viewers should not expect episodes to come to the streamer. Though Pop's big hit show Schitt's Creek did come to Netflix, as a former Netflix original that was cancelled by the streamer only to be brought back by Pop, One Day at a Time will no longer come to the streaming service.
As for what cable viewers can expect from the One Day at a Time animated special, the official synopsis reads: "Penelope's conservative family visit. Penelope (Justina Machedo) dreads with the election coming up, they won't be able to avoid fighting over politics, leaving the Alvarezes to strategize how to get through with the family intact."
That conservative family includes animated versions of former guest stars Gloria Estefan and Melissa Fumero, plus a new face in the form of Lin-Manuel Miranda, who was only able to make the cameo thanks to the coronavirus shutting down production on his movie Tick Tick...Boom.
Showrunner Gloria Calderón Kellett said of this: "I texted him, like, 'Hey, you want to do this?' And he was, like, 'Yeah!' It was a very quick 30-second text exchange that got Lin-Manuel on board."
Asked by AV Club about what had changed from the original script to what we see in the animated episode, showrunner Mike Royce said: "It's actually a little freaky how much of the original live-action script is still there.
"It's basically the same because we had always planned to really not have an audience for this one and shoot it over the course of a couple of three days and have all these fantasy sequences...So when Gloria was like, 'Why don't we do it animated? 'That's why it jumped out. They're like, 'Oh, it's already kind of written that way.'"
One Day at a Time: The Politics Episode airs Tuesday, June 16 at 9.30 pm ET on Pop TV.