'One Day at a Time' Season 4 Premiere Date Announced By Pop TV After Netflix Cancelation
One Day at a Time fans' wait for Season 4 of the hit comedy is nearly over.
The show's cast and crew announced Sunday One Day at a Time will make its Pop TV debut in March 2020 after it was canceled by Netflix earlier this year.
The announcement was made at a Vulture Festival panel celebrating the show, report Vulture and Deadline.
Pop TV rescued the Norman Lear-produced reboot in a rare transition from streaming to traditional television in June, following a vociferous online fan campaign to keep the series alive.
At Sunday's Vulture Festival, ODAAT co-creator Gloria Calderon Kellett teased that the show will "get to have a breath between each episode" now that it will air weekly on traditional television rather than an entire season dropping at the same time—which is Netflix's preferred release model.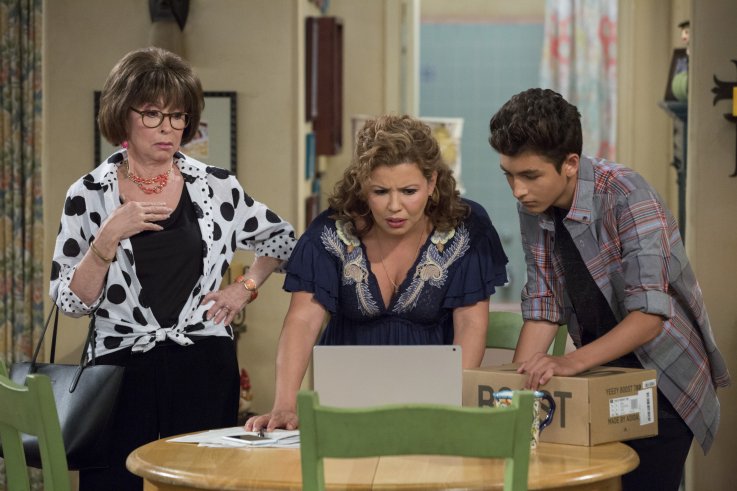 Netflix dropped the series after three seasons in March, leading to an outpour of criticism on social media.
In June, Netflix's vice president of original content Cindy Holland justified the decision to end One Day at a Time, claiming the show about a Cuban-American family did not attract a broad enough audience.
"The basic calculation is, how much viewing are we getting for what it costs? We also look at, is it reaching different audiences? Is it gaining critical acclaim? Is it doing something for us as a business that we like?" said Holland, as reported by Deadline.
Holland said that ODAAT's first season streaming numbers did not justify its renewal, however, Netflix kept it on air for two further seasons because "it was such a well-made show." Holland said "we wanted to see, could we broaden the audience, could it gain some more steam? And it would grow a little bit, but we just couldn't find the broad audience we hoped it could get and it deserved to get. And so, after three seasons, we decided to end it."
Pop TV picked up ODAAT just weeks later for a fourth season consisting of 13 episodes. Pop's president Brad Schwartz said at the time: "I really loved the show; it made me laugh and made me cry, and I also felt it was such an important show that dealt with love and inclusion and acceptance and diversity, a single mother head of household and socio economic issues."
In an emotional statement, veteran television producer Norman Lear, who created the original 1975 One Day at a Time the reboot is based on, said he was "overwhelmed" by the show's sudden revival.
"Three months ago, I was heartbroken with the news of our beloved One Day at a Time's cancellation," said Lear. "Today, I'm overwhelmed with joy to know the Alvarez family will live on. Thank you to my producing partner, Brent Miller, our incredibly talented co-showrunners, Mike Royce and Gloria Calderón Kellett, and of course, Sony, for never once giving up on the show, our actors or the possibility that a cable network could finally save a cancelled series that originated on a streaming service. And one last thank you to, Pop, for having the guts to be that first cable network. Even this I get to experience—at 96."
'One Day at a Time' Season 4 Premiere Date Announced By Pop TV After Netflix Cancelation | Culture