'One Day at a Time' Season 4 Streaming: How to Watch the Show Online
Netflix may have aired the first three seasons of One Day at a Time, but after the streaming service canceled the comedy, Season 4 will air on PopTV. The network will air episodes of the Latinx sitcom on Tuesdays starting on Tuesday, March 24 at 9.30 p.m. ET, and they'll be available to watch online afterwards on cable.
How to watch One Day at a Time Season 4 online
If One Day at a Time follows the streaming schedule of another hit PopTV show like Schitt's Creek, then episodes will be available to stream on the network's website and app. To watch the most recent episode, or catch up on recent episodes, users will have to log in with their TV provider account details. This is bad news for One Day at a Time fans without a cable subscription—although Pop does occasionally offer episodes of its shows to watch for all visitors to its website and app, most shows can only be viewed by those who have Pop as part of their cable package.
There is, however, another option for viewers who want to watch One Day at a Time Season 4 episodes as well as other cable shows without paying for a full TV package. Pop is available on a number of live TV streaming services, including those offered by FuboTV, Hulu (as part of its "with Live TV" package) and YouTubeTV. Each of these packages have varied price points and different channels available, so fans may want to look into each package to decide which is right for them.
Though One Day at a Time Season 1 to 3 will remain on Netflix for the time being, Season 4 episodes will not join them, meaning that Pop is the only place to watch the new episodes.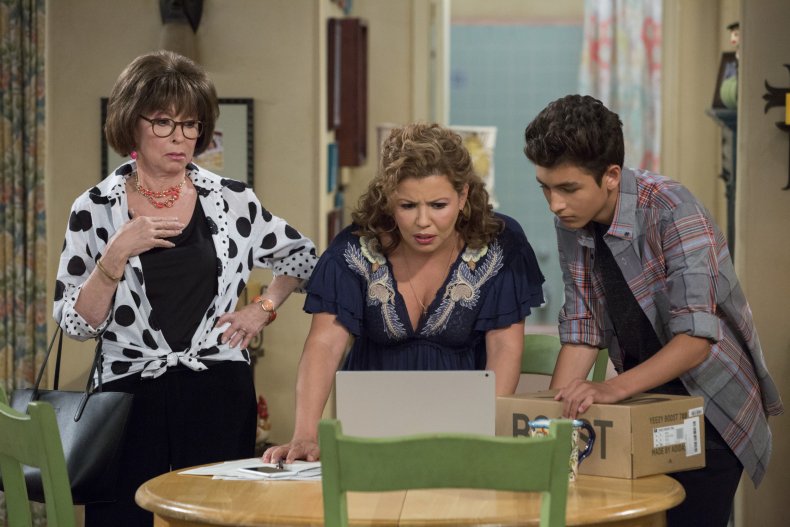 Why is One Day at a Time Season 4 not on Netflix?
Netflix canceled the series in June 2019, only for Pop to save it a few weeks later.
Speaking at the Code Conference in June 2019, Netflix vice president of content Cindy Holland said of the cancelation, "The basic calculation is, how much viewing are we getting for what it costs? We also look at, is it reaching different audiences? Is it gaining critical acclaim? Is it doing something for us as a business that we like?...We wouldn't have renewed that show on a viewing-to-cost basis."
In an interview with Variety, PopTV president Brad Schwartz revealed his company decided to save the show due to its similarities to Schitt's Creek.
He said: "When I found that One Day at a Time was being canceled, I'm like, 'Wow, that show has a lot of the same emotional beats,'...It's about family, and it tells stories of inclusion and acceptance and love and kindness."
Per this article, CBS All Access (also owned by PopTV owners CBS) had an interest in renewing the show, but were worried about the clause in the show's Netflix deal that allowed the streamer to block the show going to a streaming rival. However, CBS now has the right to air episodes of the show after it airs on Pop, meaning that viewers may eventually be able to see episodes of One Day at a Time Season 4 on the CBS website, which offers viewers the chance to stream shows for free with ads.
One Day at a Time Season 4 starts on Tuesday, March 24 at 9.30 p.m. ET on PopTV.
'One Day at a Time' Season 4 Streaming: How to Watch the Show Online | Culture