One Direction, Ed Sheeran to Re-Record Band Aid Single for Ebola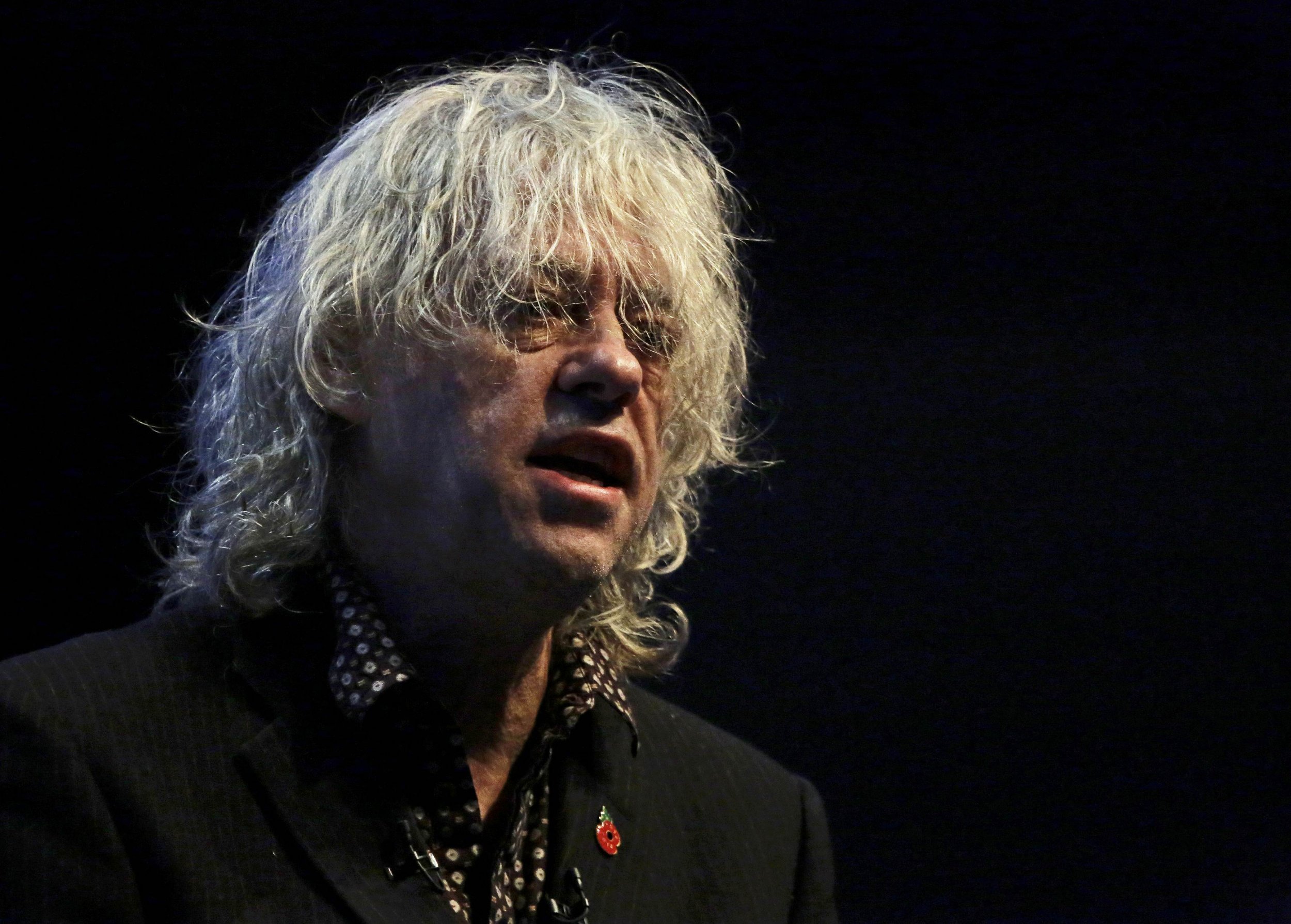 On three occasions since 1984, a recording room packed with the music industry's biggest stars has raised money for charitable causes in Africa.
Now music's current hitmakers are set to record the fourth version of the Band Aid charity single "Do They Know It's Christmas?," this time to benefit those affected by the Ebola virus outbreak.
"We should gather the pop crowd together to do our thing," Bob Geldof said at a press conference in London on Monday, adding that the United Nations told him it needed a 20 percent increase in funding. "It's tragic that modernity has released this beast in the world. This Ebola. This illness renders humans untouchable."
Band Aid, a supergroup of high-profile musicians, was created by Irish singer Bob Geldof and Scottish musician and songwriter Midge Ure in 1984 and featured U2, Boy George and George Michael. Sales from the group's recording of the original version of the single sold 3.7 million copies and raised 8 million pounds for famine relief in Ethiopia, the BBC reported.
A second version was released as "Band Aid II" in 1989 and featured Kylie Minogue, Wet Wet Wet, Bananarama and others, again benefiting famine relief in Ethiopia.
The song was recorded for a third time in 2004 by "Band Aid 20" to aid those affected by the war in Sudan, this time featuring artists such as Dizzee Rascal, Snow Patrol and Joss Stone.
Confirmed artists for this year's version, called "Band Aid 30," include One Direction, Adele, Ed Sheeran, U2's Bono, Chris Martin of Coldplay, Emeli Sandé, Underworld, Sinéad O'Connor, Paloma Faith, Foals and Elbow.
Money from the proceeds of the single will go to fight Ebola, which Geldof called a "filthy little virus."
Geldof and Ure, who co-wrote the song, said the lyrics will be changed to reference the Ebola outbreak. It nevertheless remains a polarizing song in the U.K., The Guardian reports, with Morrissey, former lead singer of the Smiths and now a solo act, calling it "daily torture on the people of England" when it was first released in 1984.
In 2011, South African satire site Hayibo wrote that in response to the Band Aid recordings of "Do They Know It's Christmas?," a group of African musicians formed a band called "Plaster Cast" and recorded a song titled "Yes We Do."
"Thirty years ago people wanted to help and wanted to make a difference. We want that again," Ure said at the press conference.
The new version of the song with be recorded on Saturday and should be ready for download on November 17 but won't be available on music-streaming services like Spotify until January, according to the BBC. Artwork by Tracey Emin will grace the physical single, The Associated Press reports.
The Ebola virus outbreak has killed 4,960 people and infected 13,268, according to the latest figures from the World Health Organization. The vast majority of those cases have been in Liberia, Guinea and Sierra Leone in West Africa.