One Direction Fan Has an Interesting Theory About All of Today's Scheduled Album Drops
Some One Direction fans still think it's possible the band is gearing up to release new music after their 10th anniversary. Twitter user @cxrolinascherry proposed a theory that has gained the respect of thousands of One Direction fans, still keeping fingers crossed there's something else coming.
@Cxeolinascherry thinks the number of artists who revealed new albums and music industry events on Friday must know there's new One Direction music on the horizon, and don't want to have to compete for the number one spot on the charts.
Hum. Okay then.
One Direction's 10th anniversary came and went on Thursday, July 23 with little fanfare. Four of the members (ie, not Zayn Malik) emotionally remembered their time as a band on social media. They released a compilation video celebrating the band's past, too. But most fans truly hoped the band would come back with surprise music after announcing their formal hiatus in 2016.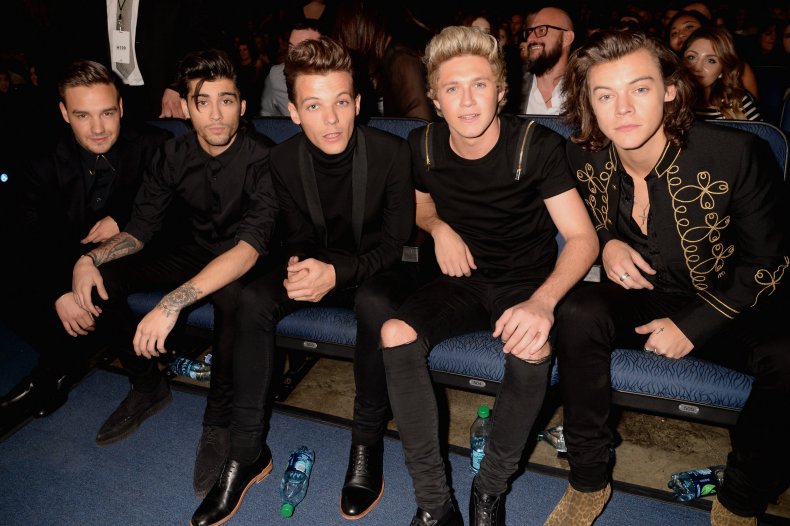 These expectations came from some changes in One Direction's online presence, which apparently brought their website back to life.
So could there still be new music in front of us?
@cxrolinascherry expects the current music world frenzy has something to do with One Direction, even if they're quiet. "All the artists are dropping stuff now because 1d is going to be dropping stuff soon," they wrote in screenshots of a Twitter direct message conversation. "And that's why [musical artist] Ashe said nobody should drop anything because the entire music industry is going to be dead from one big thing."
This theory seems to point to Taylor Swift's surprise eighth album release, folklore, Justin Bieber's 2021 tour announcement and even the scheduled Kanye West album released DONDA, which was expected to release on Friday but has yet to be seen.
"So all of the artists are releasing stuff now because 1d is literally going to break the charts and all of the other artists want their music to be top charted," they continued. "Because 1d will take up all the first place records, albums and solo music."
They cited Swift and Bieber directly, then, claiming the pair announced their surprise ventures in a haste to beat One Direction's (unconfirmed) big return. Newsweek reached out for further comment from the user, but didn't immediately hear back.
The tweet has over 9,000 likes, and comments either fully agree with the theory, or claim it's far fetched. "Look I'm a proper stan and I have been for 9 years and I love those boys to pieces but they're not that smart or subtle so we really need to stop looking into things so deeply," wrote @SoulStalkers. "I don't think the boys are done with their solo careers yet, it's still gonna take a while."
Many Directioners already think the band is gearing up to release something new, particularly a song or album called "Infinity". On Friday, fans attempted to prank the band into releasing new music by claiming the music had already leaked. This was a false claim, but #infinityleaked still ended up as a top trend.