Is One Direction Getting Back Together? New Tour Date for 2020 Listed on Ticketmaster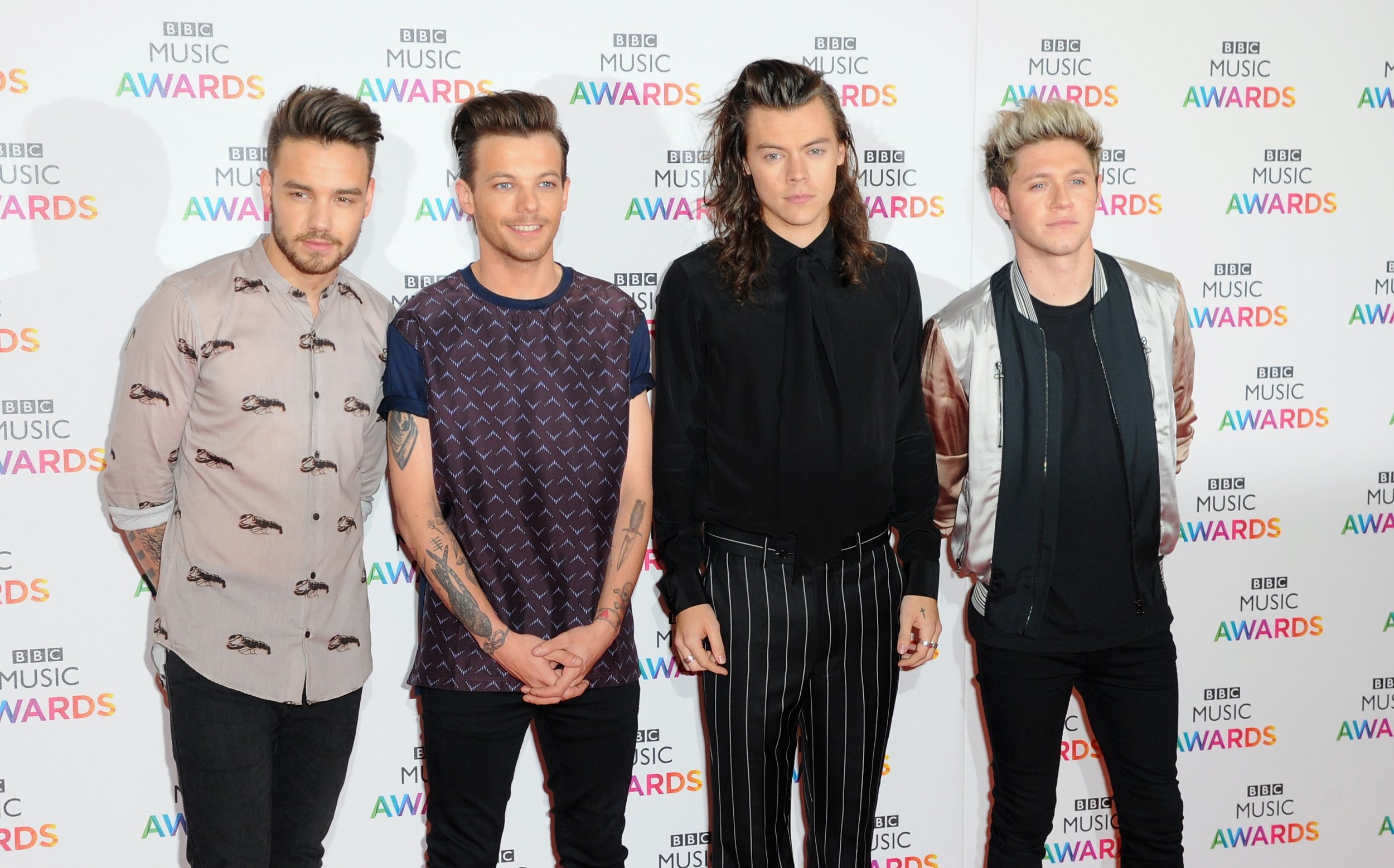 Rumors about the possibility of boy band One Direction reuniting swirled after Ticketmaster mistakenly listed a tour date for the group in 2020.
The arrival of One Direction's concert listing on Ticketmaster first surfaced Sunday. This happened to be a day ahead of the band's eight-year anniversary. "#8YearsOfOneDirection Where has the time gone!?" fellow bandmate Louis Tomlinson, 26, wrote Monday via Twitter. "Thank you so much to every single person who's ever supported us. Big love!"
Representatives for Live Nation, Ticketmaster's owner, did not immediately respond to Newsweek's request for comment. The show's listing was seemingly pulled from the website. It was initially scheduled for December 31, 2020, at the Etihad Stadium in Australia.
Many fans expressed their shock over the concert's listing. One fan claimed they were "shaking," whereas a second said they were "confused." Some fans took their excitement a step further, with one Twitter user suggesting they'd "fly to Australia in 2020 to see One Direction" if they had to.
The world was first introduced to One Direction on The X Factor in 2010. The group consisted of Tomlinson, Harry Styles, Niall Horan, Liam Payne—prior to his exit in 2015—Zayn Malik. In August 2015, the pop group announced their plans to embark upon an extended hiatus to focus on solo music projects. The idea to part ways first came from Styles in 2014.
"I didn't want to exhaust our fan base," Styles told Rolling Stone in April 2017. "If you're shortsighted, you can think, 'Let's just keep touring,' but we all thought too much of the group than to let that happen. You realize you're exhausted and you don't want to drain people's belief in you...I love the band, and would never rule out anything in the future. The band changed my life, gave me everything."
Since breaking up, the members have unveiled solo music. The X Factor alums, however, have hinted at their interest in reuniting before.
In May 2017, Horan suggested to The Sun how a reunion is "a conversation we haven't had and I'm sure the fans would love it and it would be great." Payne hasn't ruled out a comeback either. He told the Daily Star in June, "Hopefully one day soon, we get back together and have another great time of it."
The likelihood of Malik returning to the group is slim. Since his departure, he's dissed his former band on several occasions. "I didn't feel good. Do you know what I mean? And if you don't feel good…You need to be able to express what it is that you are," Malik, 25, told Dazed in 2016. "I'm free at last."