The One With The Doppelganger: David Schwimmer Lookalike Jailed For Theft
The criminal who looks a lot like Friends actor David Schwimmer was sentenced to nine months at Burnley Crown Court on Thursday for theft and fraud offenses. He used a stolen bank card to make the purchase and attempted to make fraudulent purchases at least four shops in Blackpool last September.
A photo of the criminal, Abdulah Husseini, buying cans of beers went viral after police posted it last October in order to find him. Social media users couldn't help but notice his likeness to Friends character Ross Geller.
The image of Husseini buying beer at an Iceland store quickly amassed more than 11 million shares, even attracting the attention of Schwimmer himself.
The actor shared a video of himself scurrying through a convenience store carrying a carton of beer and looking suspicious.
He captioned the video: "Officers, I swear it wasn't me. As you can see, I was in New York. To the hardworking Blackpool Police, good luck with the investigation."
Other police forces were also quick to respond: "If you see him keep away," Dumfries, Scotland Police force warned. "He is known to have studied Karate and we believe he has mastered the art of Unagi, the state of total awareness," they added, nodding to an episode in which Ross claims to be a self-defense expert.
Lancashire police had already made clear that the suspect was not Schwimmer, stating in response: "Thank you to everyone for your speedy responses. We have investigated this matter thoroughly and have confirmed that David Schwimmer was in America on this date."
In a joking manner, the Lancashire Police also posted on Twitter last October, "Could we BE any more overwhelmed with the response to our CCTV appeal about a theft at a restaurant in Blackpool?"
"Most importantly," they added, "we're now satisfied we've identified the man in the still & our enquiries are very much continuing. Huge thanks for sharing it with your Friends."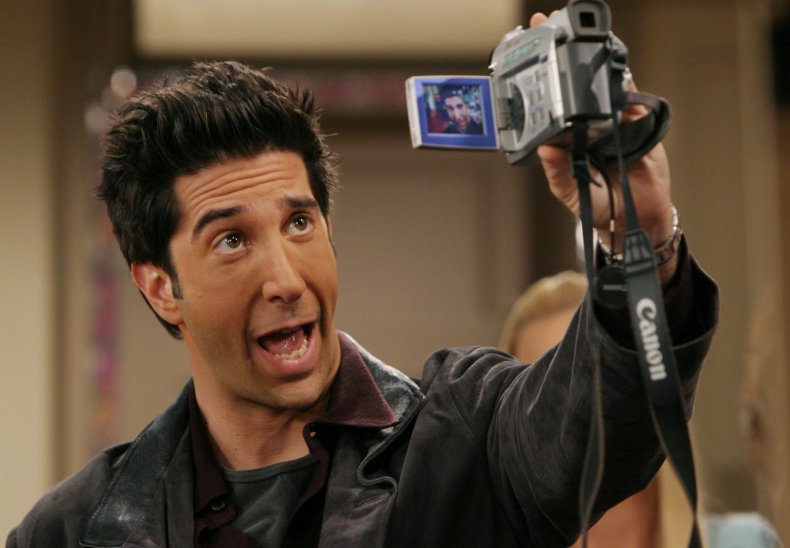 Some users tried to move the discussion away from all the jokes, urging people to take the case more seriously and noting that a real crime might have been committed.
Husseini was described in court as a "traveling, wandering, nomadic thief" with an "appalling criminal history," according to Sky News on Thursday.
The Iranian national has 32 previous convictions for 60 offenses since 2008, with 27 of those for theft and dishonesty. He has committed crimes throughout England, Wales and Scotland.