One in Every Three Young Men in China Will Be Killed by Smoking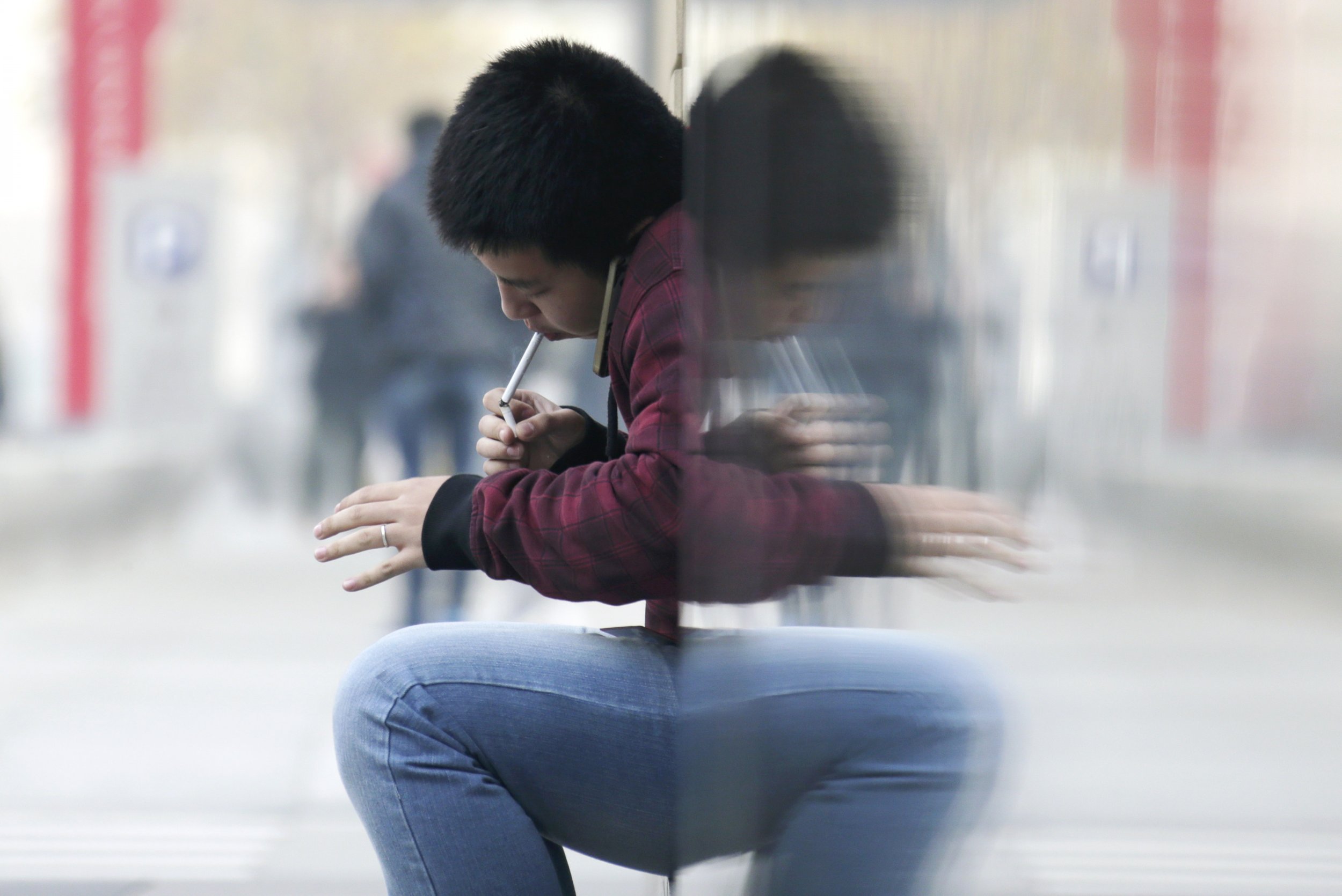 Men in China smoke a lot of cigarettes, and it's killing them at astonishing rates. One in every three young men in the country will eventually die from the health impacts of the habit, a new study has found.
The paper, published Thursday in the Lancet, is the product of two large studies of smoking consequences in China conducted 15 years apart. During the first study, in the 1990s, the researchers found that of all men who died between the ages of 40 and 79, about 10 percent died of issues related to tobacco use. Now, an ongoing second study of a half million men and women found the percent of male deaths attributable to tobacco has risen to fully 20 percent, and threatens to rise even higher. Male smoking deaths hit 1 million in 2010, they write, and if current trends continue, it will hit 2 million by 2030.
"Without rapid, committed, and widespread action to reduce smoking levels, China will face enormous numbers of premature deaths," Liming Li, a professor at the Academy of Medical Sciences in Beijing and a co-author on the paper, said in a statement. Fully two-thirds of all men in China now begin smoking while they're young, the researchers found. Of these, half will be killed from tobacco.
The story is different with Chinese women. While about 10 percent of women born in the 1930s were smokers, only roughly 1 percent of women born in the 1960s are. And the rates of death-by-cigarette has fallen as well. But, the researchers note, smoking has again become fashionable among women; a recent increase in new female smokers threatens to erase the progress of the last half of the century.
In the U.S., meanwhile, about 17.8 percent of the adult population smokes, according to the U.S. Centers for Disease Control. That's down from 25.5 percent of the population that smoked in 1990. The gender differences among current smokers are slight compared to China; a little more than 20 of every 100 adult men smoke (versus 28 in 100 in 1990), while 15 in every 100 adult women do (down from 23 in 100 in 1990). Though the situation has steadily improved, smoking remains the leading cause of preventable early death in the U.S., killing 1 in every 5 people in the country.
But in China, the rate of tobacco users keeps climbing higher. Sir Richard Peto, a professor at the University of Oxford and a co-author of the recent paper, attributes this in part to a lack of price increases on cigarettes in China of the sort that became ubiquitous in the U.S. over the past 20 years, largely by way of excise taxes.
"For China, a substantial increase in cigarette prices could save tens of millions of lives," he said in a statement.