One-Fifth of All Plants Threatened, New Global Assessment Shows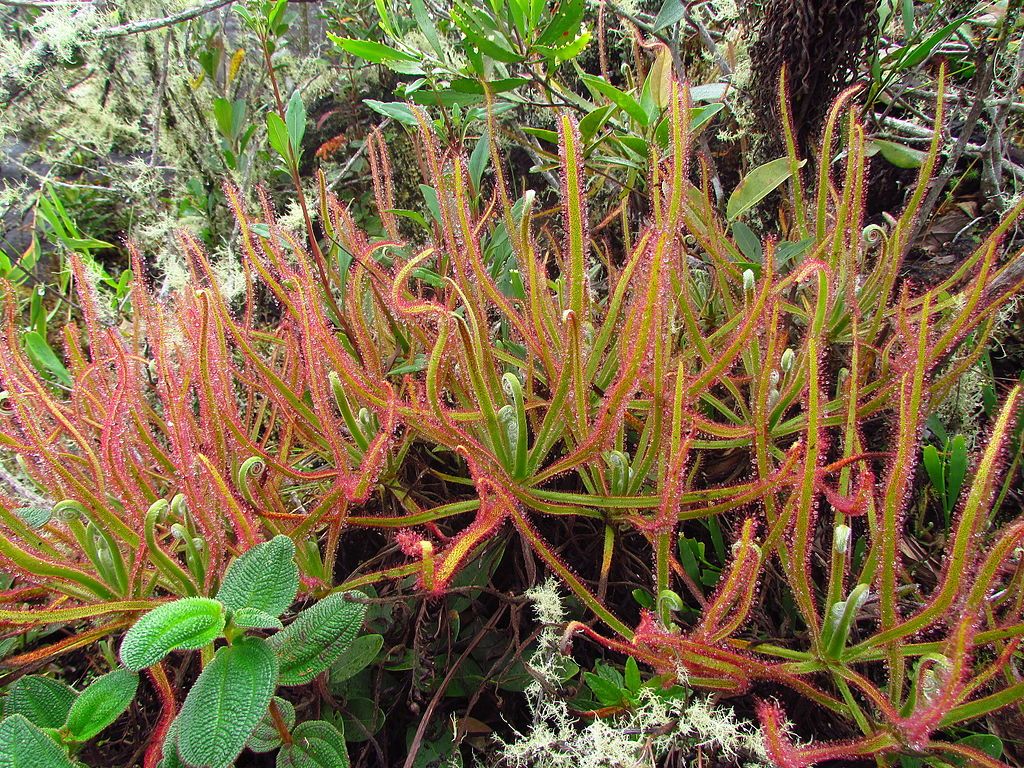 How are the world's plants doing? A review of our world's flora shows there's both good and bad news.
According to a report produced by Royal Botanic Gardens, Kew in England, there are a grand total of 391,000 species known to science, and new plants continue to be found all the time. In 2015 alone, 2,034 new species were discovered. However, many plants are in trouble, with 21 percent of the world's species threatened with extinction.
Some of the new finds included in the State of the World's Plants report include an insect-eating sundew (Rosera magnifica) that reaches a height of nearly five feet, much larger than other similar sundews. It was identified by a sundew expert looking at photos on Facebook taken by an orchid hunter, making it the first plant to be discovered via social media. Other discoveries include 90 new species of begonias, five previously unknown types of onions, five custard apples and a new species of sweet potato. The largest new species, a tree found in Gabon, Central Africa (and named Gilbertiodendron maximum), reaches a height of nearly 150 feet and a weight of 105 tons.
Plants are primarily threatened by destruction of habitat for agriculture, especially in pursuit of palm oil production and ranching, as well as the construction of buildings and infrastructure. Invasive species also threaten the survival of many species, and they exact a surprisingly high toll, with costs estimated at nearly five percent of the world economy, according to the report. So far, climate change threatens only four percent of plants, but this is expected to increase, as many plants take a long time to reproduce and show signs of being affected. Warming has already made it more difficult to raise certain plants like coffee, which are very temperature-sensitive.
The report noted that more than 31,000 plants had a documented use, such as for medicine, food, timber, construction material or clothing. Because of their immense usefulness, and because without them we would starve (and suffocate!), the authors warn that more needs to be done to understand the plants that we know about, find new ones and protect threatened species.
"Without plants we would not be here," Kathy Willis, director of science at Kew and lead report author, told The Guardian. "We are facing some devastating realities if we do not take stock and re-examine our priorities and efforts."