One-in-Five Republicans Say Donald Trump Doesn't Respect the Laws of the United States: New Poll
One-in-five Republicans said they do not believe President Donald Trump respects the laws of the United States, according to a new Ipsos poll.
The survey, conducted for the University of Virginia's Center for Politics, measured American attitudes regarding the state of the country's democratic system. The topline finding — that a not insignificant number of Republicans see their party's de facto leader as disregarding U.S. law — was notable considering the GOP's historic support for Trump.
Earlier this year, Trump achieved a nearly 90-percent job approval rating from members of his party. This support hasn't been eroded by the numerous scandals that have plagued his administration during the president's first two years.
Voters surveyed held, in similar proportion, related views regarding the president's treatment of U.S. democratic institutions. Overall, 61 percent did not believe Trump respects the customs or traditions of the office he holds. A notable 29 percent of Republicans agree with this assertion.
One explanation for how some Republican voters can reconcile their support for a president they don't think respects the laws or the Oval Office might be found by looking at other concerns GOP voters voiced in the Ipsos poll.
More than three-quarters of Republican respondents said they think that a "deep state" has tried to undermine the Trump presidency, and a 60 percent share of the president's party believed that Special Counsel Bob Mueller's Russia probe prevented Trump from accomplishing items central to his agenda.
Democrats unsurprisingly differed with Republicans on these questions, but notable portions of them do ally with the GOP, with some 19 percent of Democrats backing the "deep state" theory and 14 percent of Democrats agreeing that Mueller had stymied Trump's agenda.
Democrats and Republicans alike appeared to maintain longstanding frustrations that political analysts say helped propel Donald Trump to the White House in 2016. More than three quarters (79 percent) of Democrats and 63 percent of Republicans still believe America is in need of a leader who can "take the country back" from the rich and powerful. Majorities from both parties also believed that traditional parties don't care about people like them, nor did they think that "experts" understand their experiences.
Where the groups in this category notably differed was in their beliefs about executive authority. Only 23 percent of Democrats believed America needs a leader willing to break the rules in order to fix the country. In contrast, a 52-percent majority of Republicans said they believe this.
The filibuster — the political process that allows members of the Senate to effectively block legislation by preventing the chamber from moving forward without a 60-vote majority — was also a cause for concern among voters of both parties.
Only 34 percent of Democrats and 29 percent of Republicans said they think the filibuster is an essential part of American democracy. Despite the apparent lack of widespread support for the filibuster, Senators in the minority are certain to continue using it to block or alter legislation they oppose.
Several 2020 presidential candidates have included the filibuster's abolition as part of their campaign platform, and President Trump has advocated for scrapping it when his preferred legislation has stalled in the upper chamber.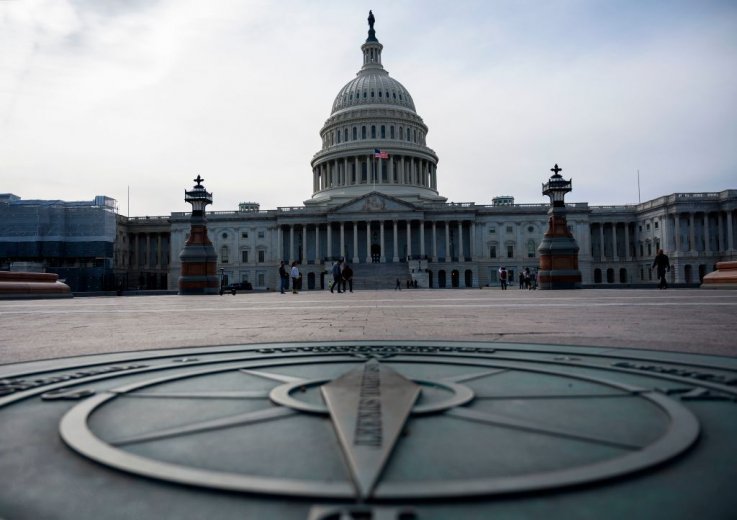 One-in-Five Republicans Say Donald Trump Doesn't Respect the Laws of the United States: New Poll | U.S.