One in Four Young Saudis at Risk of Heart Attack, Study Warns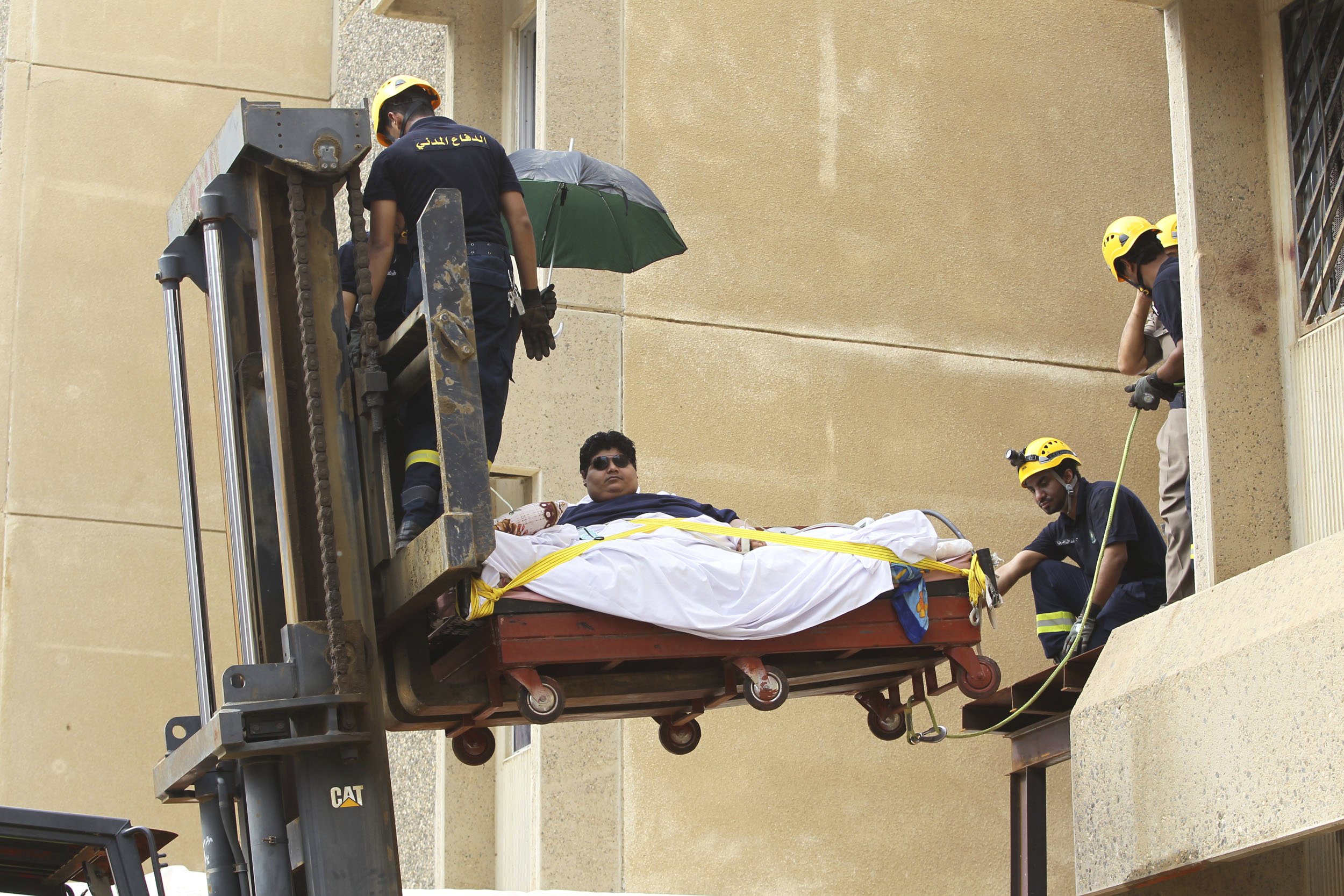 Young people in Saudi Arabia are a "generation of electronic potatoes" and one in four are destined to suffer potentially fatal heart attacks within 10 years, according to new research.
The study, presented at the 26th Annual Conference of the Saudi Heart Association (SHA), held this month in Riyadh, Saudi Arabia, was conducted by Dr Muhammad Adil Soofi, an assistant consultant in adult cardiology at the Prince Salman Heart Centre at the King Fahad Medical City in Riyadh.
It looked at the risk factors for heart disease prevalent in more than 4,900 Saudis - the majority of whom were between 20 and 40 years old - living in urban areas and without a history of heart disease, and found 26% were likely to suffer heart attacks.
Dr Adil Soofi attributed this risk to young people in the Gulf pursuing unhealthy lifestyles from an early age and said urbanisation, lack of education and Westernisation could be to blame.
""They eat more fast food and deep fried items and on top of that do not exercise," he said. "Atherosclerosis, obesity and other risk factors set in at a very early stage and ultimately lead to heart attacks and even death at a young age."
Vice president of SHA, professor Hani Najm, said healthy lifestyles are a rare occurrence in the Gulf and that the country faces a serious epidemic of heart disease in 15 to 20 years.
"Nearly one-third of teenagers smoke in some areas and the levels are even higher in others," he said. "Young people's addiction to smart phones and social media has turned them into electronic potatoes, today's version of the couch potato but no longer confined to one room as with television.
"They have zero intention of being physically active. Governments should have a responsibility to provide free indoor gyms and green spaces for exercise," he concluded.
The study revealed that out of those who took part - 55% of whom were women - a staggering 25% had diabetes, 34% had hypertension, 25% were smokers, 27% were obese, 19% had dyslipidemia - abnormally high levels of lipids in the blood - and 86% did not do physical exercise.
When diabetes was excluded as a risk factor, the proportion at high risk of a heart attack fell to just over 4%. Dr Soofi explained this by observing that diabetes doesn't occur in isolation and other risk factors like smoking and obesity were present in diabetic individuals.
He said: "Diabetes and other risk factors start at an early age in Saudi Arabia. When we looked just at people under the age of 30, we found that 14% were diabetic, 27% were obese, 31% were smokers and 77% were not physically active. So it's a whole package that will lead to heart disease in a decade."
However, a senior professor in cardiology at Linnaeus University in Sweden, Joep Perk, said he found the statistics relating to diabetes 'puzzling'.
"It's almost difficult to take seriously," he said. "The figure of 25% having diabetes is very hard to believe, as some of the worst countries in the world only have a figure of 8 or 9%. Also, the fact that when you take out diabetes, the risk drops to 4% - there is something wrong there."
He also said the model used to calculate the risk of a heart attack - the Framingham Risk Score - was not 'scientifically correct' for this study. "This is a model typically used for white, middle-class populations. Using that model for a young Arabian population is doubtful," he said.
Both professors did agree on one thing: that young people in Saudi Arabia ought to make serious changes to their lifestyle for the good of their health.
"The study should be used to tell the Saudi population three things - stop smoking, eat properly and move around," said Prof Perk. "The solutions are extremely simple."
Dr Adil Soofi warned, "If the situation remains as it is now, today's 30 year olds will be a burden on society rather than active contributors by age 50."