One Glaring Problem in the U.S. Plan to Reduce Cancer Deaths | Opinion
Early last year, the Biden administration outlined an ambitious new plan for the Cancer Moonshot, a federal program that now aims to reduce cancer deaths by at least 50 percent over the next 25 years. Originally conceived in 2016, the Cancer Moonshot was funded with $1.8 billion through the end of this year with the goal of accelerating progress in cancer research and treatment.
The Biden administration's re-commitment to the Cancer Moonshot is laudable, especially in its emphasis on improving early cancer detection. Early detection is the single biggest lever for cancer survival, but it loses much of its effectiveness if it doesn't lead to early treatment. Bridging the gap between early detection and early intervention remains a major under-addressed challenge in the Cancer Moonshot program.
Unless clinicians and researchers can find a way to close this gap, we fear that the Cancer Moonshot will fall far short of its goal of halving cancer deaths by the middle of this century.
The Early Detection Challenge
The importance of early detection that leads to early intervention is perhaps best seen in lung cancer, which remains the deadliest form of cancer by a substantial margin. This year, more Americans will die from lung cancer than from colon, breast, and prostate cancers combined. A major reason for the high mortality rate is that the vast majority of lung cancers—around 75 percent—are only detected once the tumors have grown significantly and/or spread to other sites in the body. This makes the cancer much more difficult to treat and substantially reduces survival rates. But if lung cancer is diagnosed earlier—at stage 1 instead of stage 4—the 5-year survival rate jumps by a factor of 10.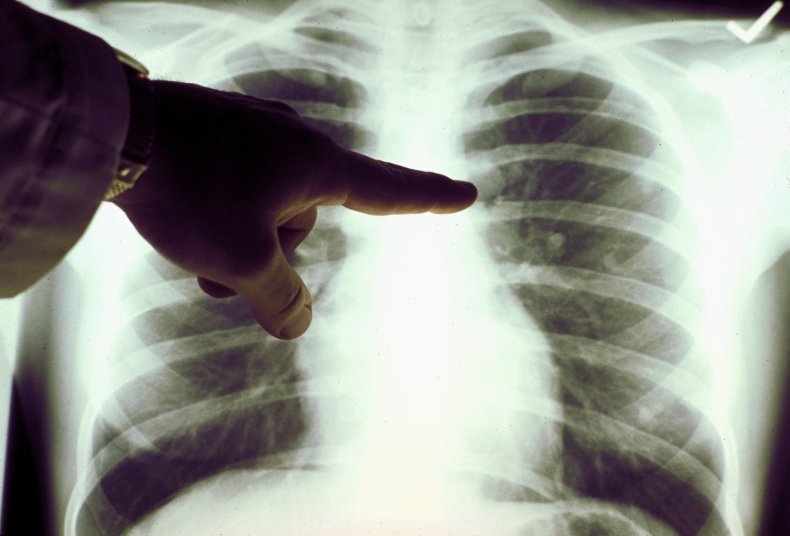 The problem is that currently available lung cancer early detection techniques often do not lead to early treatment. As the National Cancer Institute noted in its recently unveiled National Cancer Plan, "only a handful of cancer screening tests are known to reduce the chance of dying of a specific cancer." For lung cancer, the frontline screening test is a low-dose CT scan, a type of X-ray that can reveal the presence of potentially malignant nodules in the lung.
Lung nodules are extremely common and a stunning 95 percent of all detected lung nodules are benign. It is difficult—and often impossible—for low-dose CT scans to determine if a small lung nodule belongs to the malignant 5 percent. This shortcoming typically has one of two results for a patient. The patient may either have invasive workups—consisting of tissue biopsies, blood tests, biochemical analyses, and further CT—that come with their own risks, such as false negative results or a collapsed lung. Or, given these risks, clinicians may instead recommend "watchful waiting." In this scenario, the patient is told to come back in 3-to-12 months for a follow-up CT scan to see if their nodules have grown—a strong indicator that they are cancerous. During that waiting period, patients are often consumed with anxiety about the possibility that they have cancer, but no one can provide them with a definite answer.
In many cases, watchful waiting is the correct clinical decision because it avoids unnecessary invasive procedures. But if the nodule later does turn out to be one of the malignant 5 percent, the patient has lost precious time that can be a decisive factor in the outcome of their treatment.
Beyond Watchful Waiting
If we want to reduce deaths from lung and other cancers by 50 percent, it is imperative that clinicians replace "watchful waiting" with early detection techniques that lead to early intervention whenever possible.
One possible solution to turn unclear findings into actionable early cancer diagnosis is called synthetic biopsy. This technique effectively hijacks a cancer cell's genetic machinery and forcesthe tumor to reveal and ultimately kill itself. It works by usurping the cancer's dysregulated DNA and activating a "biological program" to produce artificial biomarkers that cause the tumor to light up on imaging scans like an X on a map. The technology is already being successfully tested in dogs and pigs, and a phase 1 human trial. Synthetic biopsy is just one possible solution and in the fight against cancer we need all the good ideas we can get.
If the Biden administration hopes to achieve its lofty goals for the Cancer Moonshot, it is imperative that the government supports efforts that are attempting to bridge the gap between early detection and early intervention. Its stated goals of improving access to cancer screening and funding research on improved imaging techniques are important, but not sufficient. The United States must simultaneously improve the process for bringing novel early detection and treatment technologies to clinical trials, with speedy trial approvals.
If the federal government emphasizes support for early detection techniques that lead to early intervention and streamlines pathways to clinical trials for those technologies, we believe that it's possible to deliver on the Cancer Moonshot's goal of reducing cancer mortality by 50 percent. But we must not fool ourselves into believing that early detection alone will be sufficient to deliver on the program's promise. We need early detection that leads to early intervention.
Cyriac Roeding is CEO at Earli.
Dr. David Suhy is chief science officer at Earli.
The views expressed in this article are the writers' own.