Best New Artist: The One Grammy You Might Not Want to Win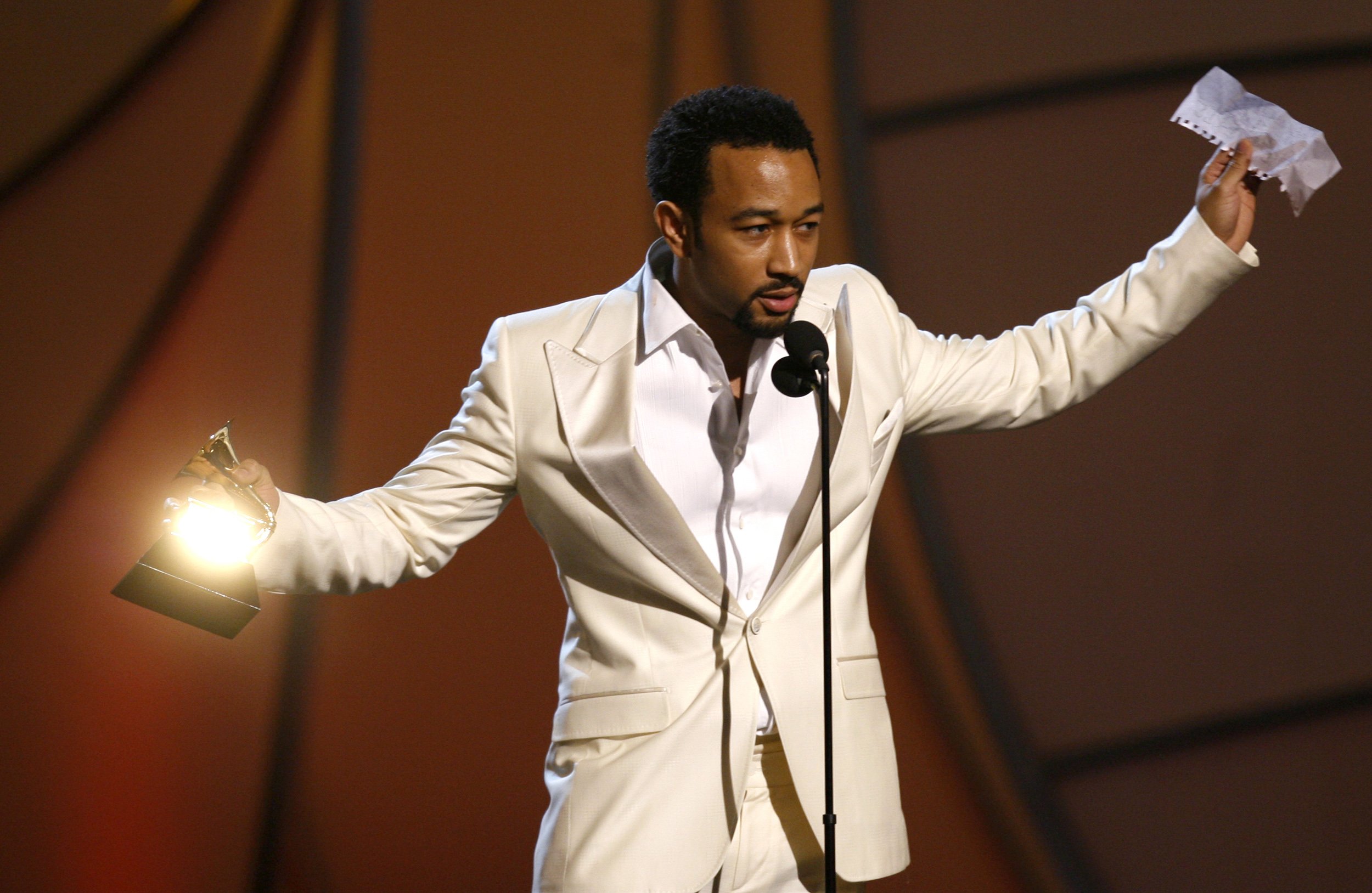 In 1977, a fleetingly popular soft-rock outfit called Starland Vocal Band took home a Grammy Award for Best New Artist. You won't likely recognize the name, because why should you? The group's success fizzled quickly; by the early 1980s, Starland Vocal Band broke up and its core husband/wife duo, Bill Danoff and Taffy Nivert, filed for divorce. Today, Starland's most enduring impact comes via the 2004 comedy Anchorman: The Legend of Ron Burgundy, which reintroduced the sheepishly suggestive "Afternoon Delight" into pop culture in a manner similar to the Family Guy effect on Journey's "Don't Stop Believin'" the following year.
In 2002, before Anchorman landed, Nivert appeared on the has-been pop-star graveyard that is VH1's 100 Greatest One Hit Wonders. There, she reflected on her long-faded 15 minutes of glory. "We got two of the five Grammys [and] one was Best New Artist," Danoff recounted. "So that was basically the kiss of death and I feel sorry for everyone who's gotten it since."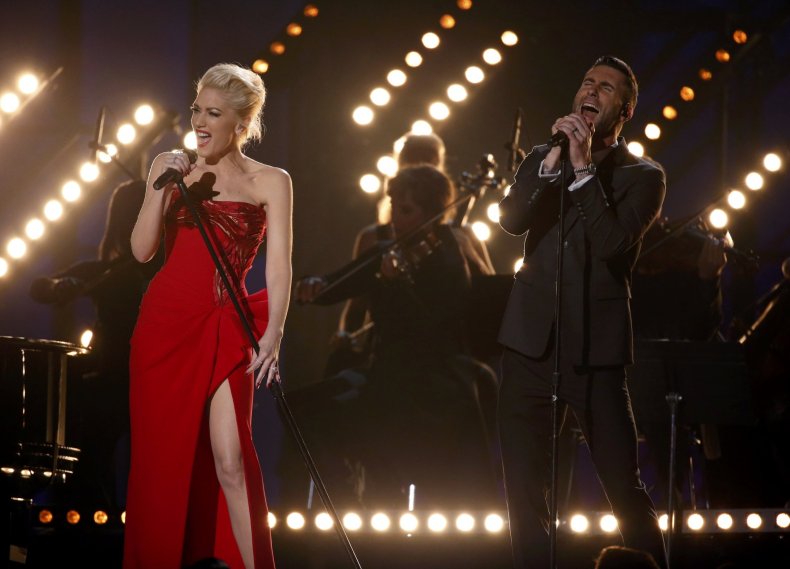 In Focus
Musicians and celebrities tread the red carpet and celebrate tunes at the 57th Grammy Awards in Los Angeles.
Launch Slideshow

35 PHOTOS
Should she? Over the years, the myth of a Best New Artist curse has become more concrete, and maybe even its winners pause and flinch before unrolling their acceptance speeches. From the late 1970s until about 1996, when the unbearably mediocre one-album-wonder Hootie & The Blowfish snagged the award, that reputation was more justified than not. Other recipients included fleetingly popular pretty faces like Christopher Cross and Marc Cohn (remember "Walking in Memphis"?) and groups like A Taste of Honey, Arrested Development and the Australian new wave phenomenon Men at Work. (That's not to mention that other nominees are as bewildering as they are nostalgic. Glass Tiger? The Judds? Who were these acts? Even "rickrolling" king Rick Astley garnered a nod, in 1989.)
USA Today recounts some of the most embarrassing blunders in a list of the "6 biggest new-artist fails." The undoubtable low point arrived in 1990, when the honor went to goofball German dance duo Milli Vanilli, whose prize was subsequently rescinded when The Los Angeles Times revealed that neither member of the duo actually sang on the album. (That year's award is now listed as having been "vacated.")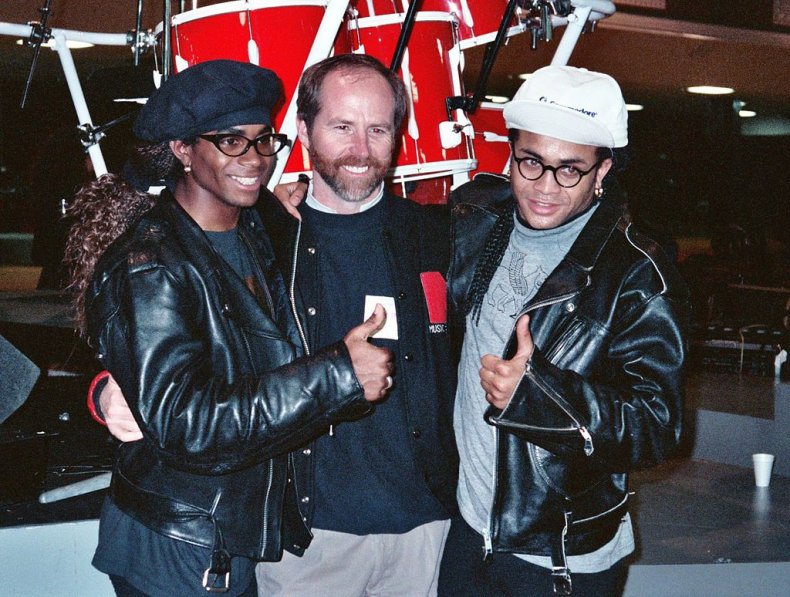 In retrospect, the award reflects not so much a "curse" as a frequently misguided attempt to recognize emerging acts by an organization that is historically and consistently out of touch. But like many cultural phenomena, the curse of the Best New Artist award seemed to fade as soon as it was publicly recognized aloud.
By the early 2000s, the Grammys shifted its attention to more enduring career artists like R&B star Alicia Keys, jazz-pop sensation Norah Jones and singer John Legend, wisely passing over nominees like nu-metal band Papa Roach and "Thong Song" star Sisqó. For some, it's still tough to take seriously an award that has shafted emerging superstars like Taylor Swift and Drake in favor of, say, the middling Zac Brown Band. (Others who have been nominated but lost: Led Zeppelin, Elvis Costello, Kanye West.) But the Grammys has been known to recognize some of the greatest artists belatedly, as sort of consolation prizes long after their prime (for instance, Herbie Hancock's 2008 Album of the Year win).
Curiously, in recent years the National Academy seems to have loosened its interpretation of "new" artist, as if applying a defense mechanism to ensure the winning has some staying power. The rule states that the award may be given to any artist "who releases, during the Eligibility Year, the first recording which establishes the public identity of that artist." But in 2012, the Grammys crowned indie-folk sensation Bon Iver even though the debut album For Emma, Forever Ago garnered substantial acclaim back in 2008 and was—in this writer's opinion—far superior to 2011's more orchestrated self-titled effort.
More tragically, the award went to Amy Winehouse in 2008, though her debut Frank was shortlisted for the Mercury Music Prize in 2004 and the singer would succumb to alcohol poisoning just a few years after winning. Last year, it went to Macklemore & Ryan Lewis. The Seattle rapper's popularity is undoubtable, though for critics he has become a Twitter punchline and a symbol of cultural appropriation, especially after winning Kendrick Lamar didn't win.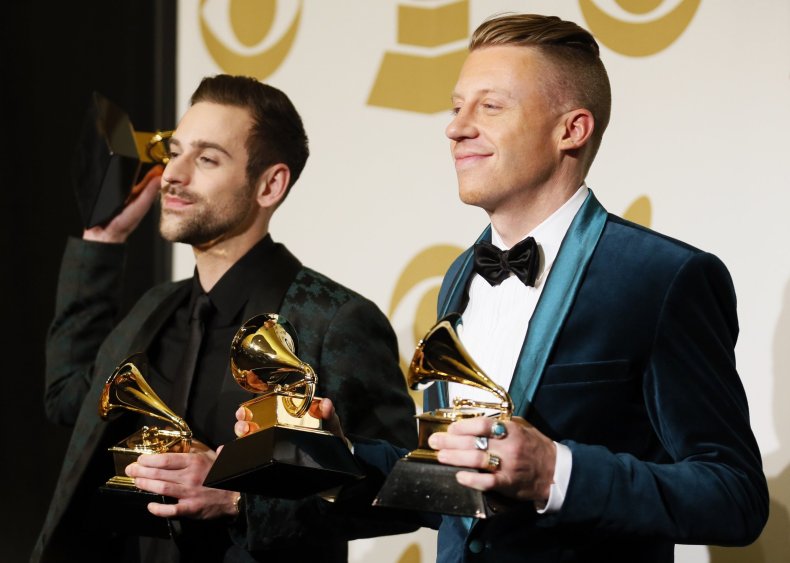 The Best New Artist award, then, seems less like a kiss of death than one of many fleetingly meaningful designations for a popular, youth-friendly act whose commercial success will soon eclipse its critical relevance. Observers could replace it with "any other significant accolade and create a number of curses that vex sudden indie darlings"—for instance, an overinflated Pitchfork.com debut album score, Monique Melendez writes in an incisive BuzzFeed analysis. "The Best New Artist Grammy is the shiny physical manifestation of sudden fame."
Sudden fame has always been a shifty, fast-fading thing. But the Internet lets even fleetingly successful one-hit wonders find a niche audience and stick around, rather than fade as fast as, say, Men at Work did in the 1980s. (One-time YouTube sensation Rebecca Black, for instance, still commands 1.48 million Twitter followers.) The Best New Artist category occasionally rewards greatness, sometimes prizes mediocrity, and often falls somewhere in between. In that regard, it's not a curse. It's merely a Grammy award.
UPDATE: English singer Sam Smith has won the 2015 Grammy for Best New Artist. The award was presented by Taylor Swift, who reminded the audience that those losing the award are in good company—she lost in 2008.