One and a Half Cheers for a Greenish New Deal | Opinion
For more than two years, countless organizations, activists, and progressive politicians have fought for a historic economic package that tackles the overlapping crises facing our nation: climate chaos, economic instability, racial injustice, outdated infrastructure, and corporate influence over our government.
This road for myself and all those I have been fighting alongside has not been simple or easy, and for those in frontline communities, the decades-long fight for climate justice has meant continued exposure to toxic pollution and severe climate disasters.
Despite the challenges, our commitment to a just transition has finally set us on course to deliver the largest climate bill in our history. Does it include all that we require? No. Does it continue to throw lifelines to the fossil fuels industry and do harm to our communities? Yes. The Inflation Reduction Act of 2022 is a far cry from the THRIVE agenda that we developed as the blueprint for our movement; however, the investments can buy us time and serve as a first step on our road to a Green New Deal and climate justice for all.
This process has been messy and contentious because Democratic Sen. Joe Manchin, a coal baron who earns four times as much from his coal company as from his Senate salary, is in a position to dictate our climate and energy policy. The result has been mind-boggling delays and losses.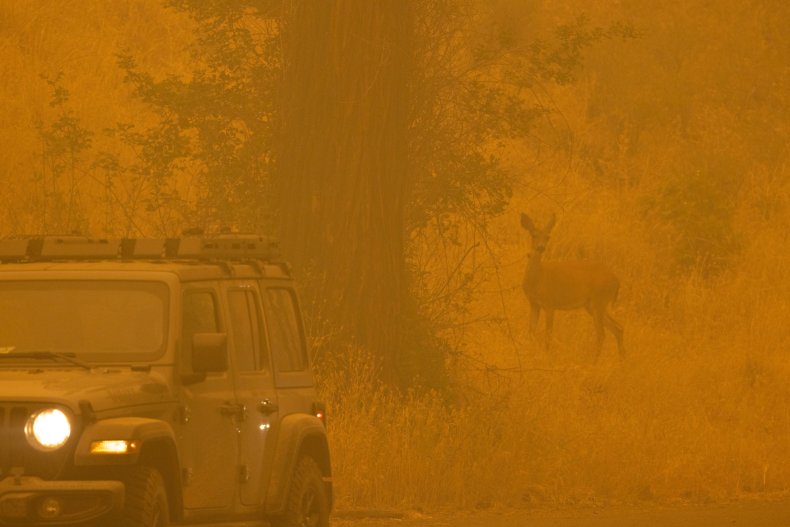 Every delay and failed effort has made me fear that my child would face a future living in a world on fire. The Green New Deal is crucial to ensuring that generations to come are not forced to survive in a wasteland of toxic pollution left behind by fossil fuel companies, but that Black, Brown, and Indigenous, rural or urban neighborhoods, families and communities have the opportunity to flourish. We must create a world for everyone that is powered by clean energy from the wind and sun. Isn't that the future we all seek? Isn't that the world that all of us, no matter our political orientation, want to live in?
Thanks to the Congressional Progressive Caucus and the climate movement being willing to take on corporate polluters—and the politicians in their pocket—billions of dollars will be deployed into renewable energy. Wind and solar, heat pumps, and electric cars and buses will finally be brought online. Rural electric cooperatives will finally be able to move away from dirty energy.
These necessary investments will help families experiencing high utility costs or suffering from poor health due to toxic emissions from highways near their homes. It will help those who can't otherwise afford to transition to clean energy, allowing them to benefit from a healthy, sustainable living standard. The investments are also needed for the Biden Administration to meet the U.S. climate goals that were put forward as part of the Paris Climate Agreement.
Yet, along with the good work that progressives have been able to do, there are numerous bailouts and false solutions embedded in this package that benefit the fossil fuel industry. This package continues our reliance on dirty energy at the expense of communities living in the shadow of polluting giants.
We see the fingerprints of the fossil fuel industry in the mandate for offshore oil and gas lease sales in Alaska and the Gulf of Mexico, along with fossil fuel lease sales as an absurd prerequisite for solar and wind projects on federal lands and waters. Communities in the Gulf and Alaska have already borne the brunt of climate impacts that are caused by fossil fuels along with oil and gas explosions and leaks. They deserve better than this bill's provisions.
We see the deadly barter for fossil fuel incentives within the package in exchange for lower prescription drug prices and lower premiums for affordable care. That's a dangerous oxymoron considering these toxins lead to countless health problems. Critical funds for safe, green, and affordable housing have also been cut, along with affordable child and home care, a monthly child tax credit that pulled children out of poverty, reliable public transportation, updated public school infrastructure, and more. It's an alarming list.
This compromise isn't surprising after watching a conservative Supreme Court attack the Environmental Protection Agency's ability to require fossil fuel companies to comply with clean air protections, along with the right-wing congressional bystanders who watch while climate chaos threatens our communities.
What we will lose here should refuel our commitment to securing the safety that our communities deserve. We must uplift our wins while continuing to mobilize to take on the fossil fuel industry and secure a Green New Deal for our families today and generations to come. The climate crisis is here. We must continue to fight for a safe, and healthy future to save the people and places we love.
Keya Chatterjee is Executive Director of US Climate Action Network, a hyper local elected official representing the H Street corridor of Washington, DC, and author of the book The Zero Footprint Baby: How to Save the Planet While Raising a Healthy Baby. Her work focuses on building an inclusive movement in support of climate action.
The views expressed in this article are the author's own.