One of Maine's Largest Newspapers Calls on Trump to Resign as He Heads to His First Visit to the State
One of Maine's largest newspapers welcomed President Donald Trump ahead of his first official visit to the state by calling on him to resign.
"President Trump: We're sorry that you decided to come to Maine, but since you are here, could you do us a favor? Resign," the editorial board at the Portland Press Herald wrote in an op-ed published Friday morning.
The newspaper pointed to Trump's lack of leadership amid the coronavirus pandemic, record unemployment, and nationwide protests for racial justice as reasons for him to abandon his post as commander in chief.
"You have never been a good president, but today your shortcomings are unleashing historic levels of suffering on the American people," the editorial read.
The piece was published just hours ahead of Trump's visit to Maine—his first since being elected president nearly four years ago. The White House did not respond to Newsweek's request for comment on the editorial.
Trump has a full day planned in the Pine Tree State, starting with a roundtable in Bangor on supporting commercial fishermen. After that, he will tour a factory producing medical swabs for COVID-19 testing on Friday.
Governor Janet Mills raised concerns about the president's visit to the state, stating that it may cause security problems. She also warned him on Thursday to "check his inflammatory rhetoric at the door and abandon the divisive language that sows seeds of distrust among our people."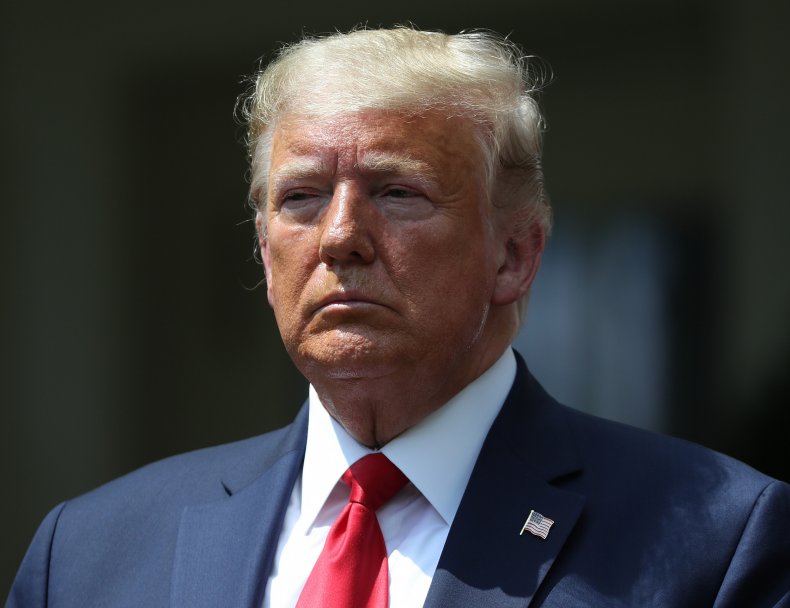 Adding to the unfriendly welcome is the fact that Maine's Republican Senator Susan Collins won't be greeting the president during his visit. Collins, who is considered one of the most vulnerable GOP lawmakers up for reelection this November, said she would be staying in Washington D.C. rather than joining Trump.
Earlier this week, Collins publicly rebuked the president over the administration's decision to use chemical irritants to clear peaceful protesters from a square near the White House so that Trump could pose for pictures in front of a church. Nationwide protests have been happening for the past week following the police-involved death of George Floyd in Minneapolis.
"It was painful to watch peaceful protesters be subjected to tear gas in order for the president to go across the street to a church I believe he's attended only once," Collins told reporters on Tuesday.
The Portland Press Herald also criticized Trump for his response to the demonstrations.
"You correctly concluded that you have nothing to say that would make the situation better. When what's called for is compassion, clear vision and a commitment to lead, you are out of ammo," the editorial read. "But bringing the nation together in times of distress is a big part of the job when you are head of state. You can't do it, so you should resign."