One Million Moms Accuses Whole Foods of 'Child Exploitation' for Sponsoring Drag Queen Story Hour
An anti-LGBT group is boycotting Whole Foods, claiming the upscale supermarket chain is "indoctrinating children into transgenderism and homosexuality" by hosting a storytelling hour with drag queens.
One Million Moms, which has previously protested Toy Story 4 for presenting a lesbian couple, issued the call to action on its website after a Drag Queen Story Hour took place at a public library in Atlanta.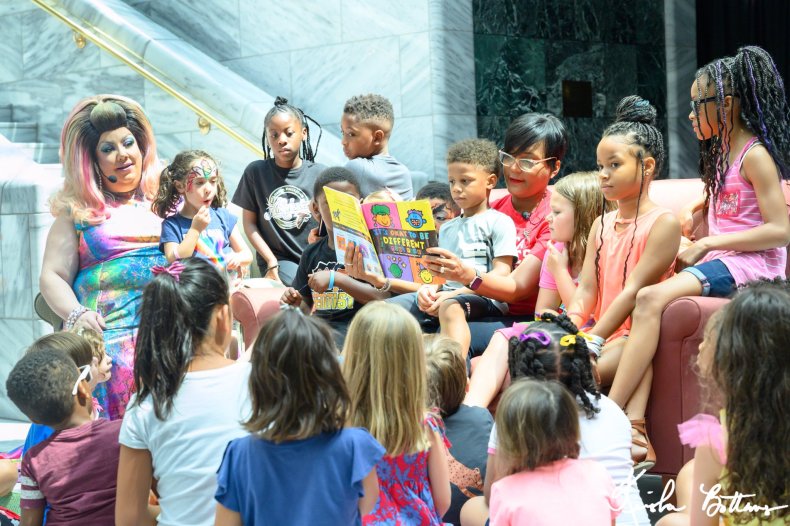 Local performer Miss Terra Cotta Sugarbaker was joined by Atlanta mayor Keisha Bottoms at the event. After initial complaints, the storytelling session was allegedly removed from the library's public calendar listings, but was not canceled. At a June 21 event held at City Hall, Sugarbaker and Bottoms read from It's Okay to be different and Mary Had a Little Glam.
"I would describe her as a modern Southern belle [with] big hair, and I feel like she's an aged-out pageant queen," Steven Igarashi-Ball told WABE of her theatrical persona. "Think Delta Burke's depiction of Suzanne Sugarbaker in the CBS show Designing Women."
A tweet from the the city of Atlanta's official account thanked participants and sponsors, which included Whole Foods.
"A retailer that once promoted organics and clean food is now saturated in absolute filth, exploiting America's children to be 'groomed' by drag queens," the alert read. "Whole Foods Market is now sponsoring a Drag Queen Story Hour event to indoctrinate children into transgenderism and homosexuality. Their goal is to normalize the LGBTQ lifestyle."
It also condemned Mayor Bottoms for "signaling her support for transgenderism and homosexuality in order to appease the Left."
Drag Queen Story Hours have taken place at libraries nationwide over the past few years, with colorful performers reading fairy tales and other age-appropriate stories. But opponents have attacked the events as inappropriate for children.
"The disturbing events involve men dressed up as garishly adorned women who read LGBTQ-themed books to young children under the guise of performing a public service," OMM claimed. "Some drag queens have admitted their goal is to 'groom' the next generation."
The group warned those who continue to shop at Whole Foods that they are "supporting child exploitation, which this corporation apparently contributes to and endorses."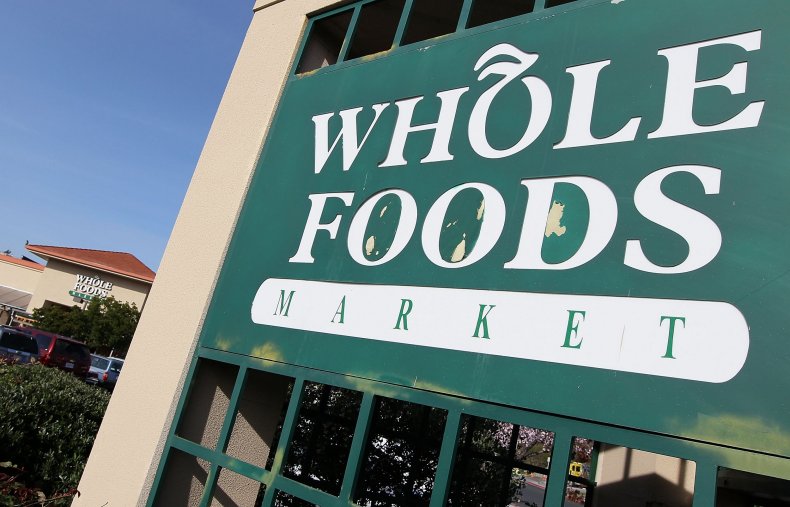 The alert included a petition calling on the chain to cancel any future sponsorship and a pre-written email for concerned members to send to the company.
"I find it irresponsible that your company is exploiting America's children to be 'groomed' by drag queens in hopes to indoctrinate children into transgenderism and homosexuality," the letter reads in part. "To satisfy a few customers, Whole Foods Market is pushing a majority of conservative families to your competitors. I urge your company to stop attempting to normalize this lifestyle and cancel sponsorship of Drag Queen Story Hour immediately."
Headquartered in Austin, Texas, Whole Foods Market has more than 500 location in the U.S., U.K. and Canada.
The Atlanta Falcons and the Atlanta Hawks also sponsored the story hour, but OMM did not mention either professional sports team in its alert.