One Million People Have Opted for a Third COVID Booster Shot, CDC Estimates
More than 1 million people chose to get a booster shot after receiving a COVID-19 vaccine, the U.S. Centers for Disease Control and Prevention (CDC) estimates.
A CDC internal briefing document reviewed by ABC News shows an estimated 1.1 million people who received the Pfizer or Moderna vaccine came back for a third, unauthorized booster dose.
The report does not include individuals who received the Johnson & Johnson single-dose vaccine and then got a booster. Florida, Ohio, California, Illinois and Tennessee had the highest number of people choosing to get a booster shot, according to the document.
The Food and Drug Administration (FDA) has not yet authorized a booster dose for any of the three COVID-19 vaccines.
In April, Pfizer CEO Albert Bourla said it is "likely" fully vaccinated people will need a third dose to boots immunity to the coronavirus within a year of being vaccinated. Johnson & Johnson CEO Alex Gorsky also suggested earlier this year that it may be necessary to get yearly shots for COVID-19, similar to the seasonal flu vaccination.
On July 8, the CDC and FDA released a joint statement saying the need for booster doses will not be determined until more research is done on the efficacy of the vaccines and the potential for waning immunity.
"Americans who have been fully vaccinated do not need a booster shot at this time. FDA, CDC, and [the National Institutes of Health] are engaged in a science-based, rigorous process to consider whether or when a booster might be necessary," the statement read. "We are prepared for booster doses if and when the science demonstrates that they are needed."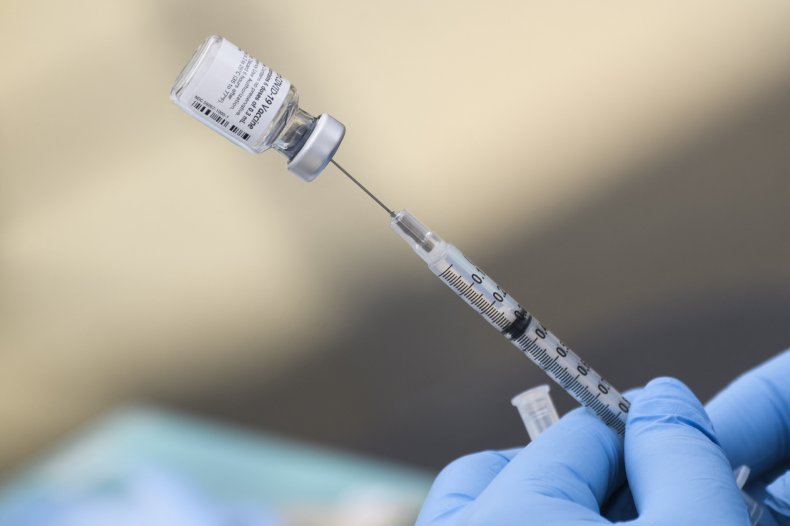 Chief White House medical adviser Anthony Fauci said this past Sunday on Meet the Press that booster shots will be needed "sooner or later."
"If you look at the data from Pfizer—Pfizer shows it went down from the 90s down to around 84 after a few months," Fauci said, referring to the vaccine's efficacy percentages.
"The recent data for Moderna shows that it isn't really going down, but everyone assumes, and I think correctly, that sooner or later you're going to see an attenuation to the point where we're going to have to give an additional boost to people," he added.
Fauci said if the science points towards a need for booster shots, the elderly and immunocompromised will receive them first. He has "no doubt" that antibody protection will wane over time for those populations, he added.
The FDA is expected to give full approval to the vaccines in the coming month, and Fauci hopes it will happen by the end of August. The COVID-19 vaccines are currently approved for emergency use.
"No one wants to get ahead of the FDA because they're an independent group that makes their decision.... That's good in many respects because there will never be any concern that we're influencing them," Fauci said. "I hope that it will be within the next few weeks. I hope that it's within the month of August."
Reached by Newsweek, the CDC declined to comment.