One Month After Trump Moves to Florida, 51 Percent of Floridian Voters Say They Disapprove of His Performance in Poll
A poll conducted by Saint Leo University Polling Institute and released on Tuesday showed that half the polled voters in Florida disapprove of President Trump's performance, a state he won by less than two points in the 2016 presidential election.
The poll comes one month after the president announced and then changed his primary residency from New York, a state he had lived in since birth, to the Mar-a-Lago Resort in Palm Beach, Florida.
The data was collected between November 13 and November 18 with support for the president split clearly along party lines. The poll says 85.5 percent of Republicans nationwide and 84 percent of Florida Republicans said they support the president, while 39.6 percent of independent voters nationally approved of Trump's job performance compared to 40.5 percent in Florida, reports The Hill.
"Although the president's approval rating goes up and down slightly, opinions of his job performance are by now baked into the pumpkin pie," said Frank Orlando, director of the Saint Leo University Polling Institute.
While 55 percent of Americans surveyed disapproved of Trump's job performance, the president's job approval rating has been steady with 43.4 percent of Americans in mid-November giving him good marks.
The polling institute found these results have not diverged much from the last time they asked the same question in April 2019. In that poll, 41.8 percent of national respondents gave Trump positive job approval ratings, and a simultaneous survey conducted among voters in Florida showed approval has increased by 5 percent since April.
As a perennial swing state that Trump narrowly won in 2016, winning over Florida voters will be critical to his 2020 presidential campaign.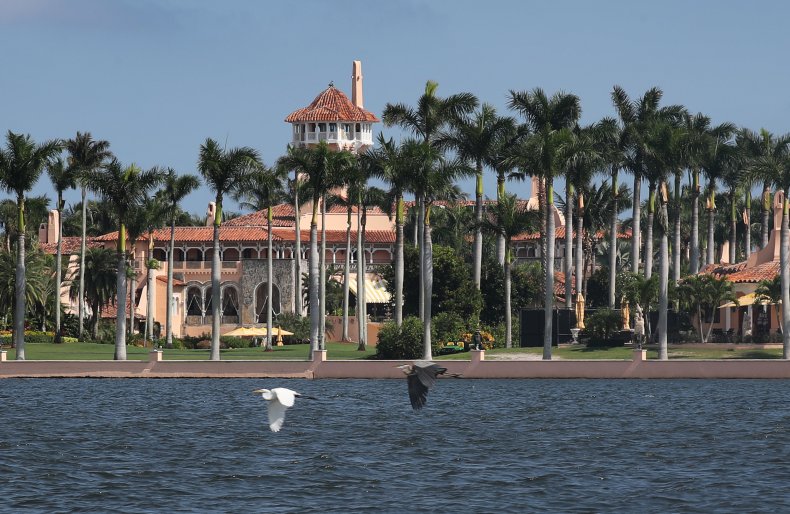 On October 31, the president announced via Twitter that he and the first lady would be changing their primary residence.
"1600 Pennsylvania Avenue, the White House, is the place I have come to love and will stay for, hopefully, another 5 years as we MAKE AMERICA GREAT AGAIN, but my family and I will be making Palm Beach, Florida, our Permanent Residence," he tweeted.
For someone who travels extensively, owns multiple homes and currently lives in the White House, proving permanent residence to the New York State Department of Taxation and Finance, plus state courts, could be complicated. Simply declaring yourself a resident of somewhere new doesn't make it official.
The president's change of address has been speculated to be a tax-related issue since Florida does not have income or estate taxes. In order to avoid income taxes, he and the first lady can't be in the state of New York for more than 183 days. An individual can, however, be deemed a permanent resident of two states, according to a Supreme Court ruling cited by the Florida Bar Journal.