One Piece fans prepare yourselves because the manga is about to enter its final arc, bringing one of the world's most iconic manga to a close.
Creator Eiichiro Oda has shared a moving message with fans to mark the occasion, before the manga's last adventure begins.
One Piece follows the adventures of lead character Monkey D. Luffy and his quest to become the next King of the Pirates by finding the treasure known as "One Piece" with the help of his pirate crew, the Straw Hats.
'One Piece' Creator Eiichiro Oda shares Emotional Message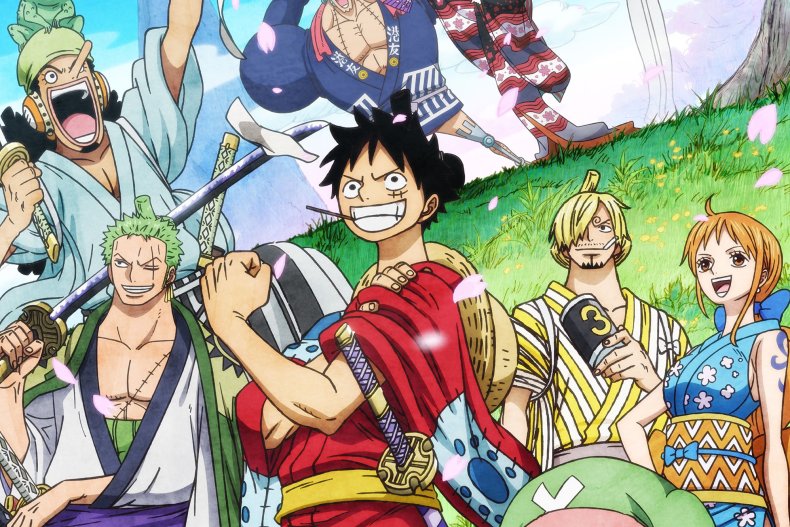 Oda announced he was taking a one month break from the manga in June, with the series going on a brief hiatus from June 25.
The manga creator took the break from releasing chapters in Shueisha's Weekly Shonen Jump so that he could prepare for the story's final chapter properly.
On Monday, July 18, it was announced that the manga would return on July 25, with the creator sharing an emotional message in Japanese on his official Twitter page ahead of the manga's return, and the start of its final arc.
Per comicbook.com, which translated the tweet, Oda said in his message: "When I was a kid, I had this thought, 'I wish I could draw a manga series in which the ending is the most exciting part! I wonder if I'll be up to it!!!'
"Now, we're almost done with the Wano Country arc, and all the preparation work is ready. It took me 25 years to reach this point, hahaha. But it's still fine if you start reading from here...from now on, this will be ONE PIECE!
"I will draw all the mysteries left in this world that I have been hiding until now. It's going to be really interesting."
Oda concluded: "Please fasten your seatbelts. Thank you so much, I hope you keep up with me a bit longer!"
2022 marks the 25th anniversary for the manga, with Oda's creation first being published in Weekly Shonen Jump in Japan in July 1997.
As well as this notable moment in the manga's history, the next chapter of the anime adaptation is also set to be released over the summer: a film titled One Piece: Red.
Meanwhile, Netflix is also in the midst of filming a live-action adaptation with Iñaki Godoy playing Luffy, Mackenyu Arata taking on the role of Luffy's crewmate Roronoa Zoro, and Emily Rudd playing Nami, another member of the Straw Hats.
It hasn't yet been announced how long Oda's final arc for the manga will be, however given how many years the manga has been published for, and how long each arc normally is, it is likely that the manga will not end for another few years.
The One Piece manga is published by Viz Media in English, and the anime is available to watch on Crunchyroll now.