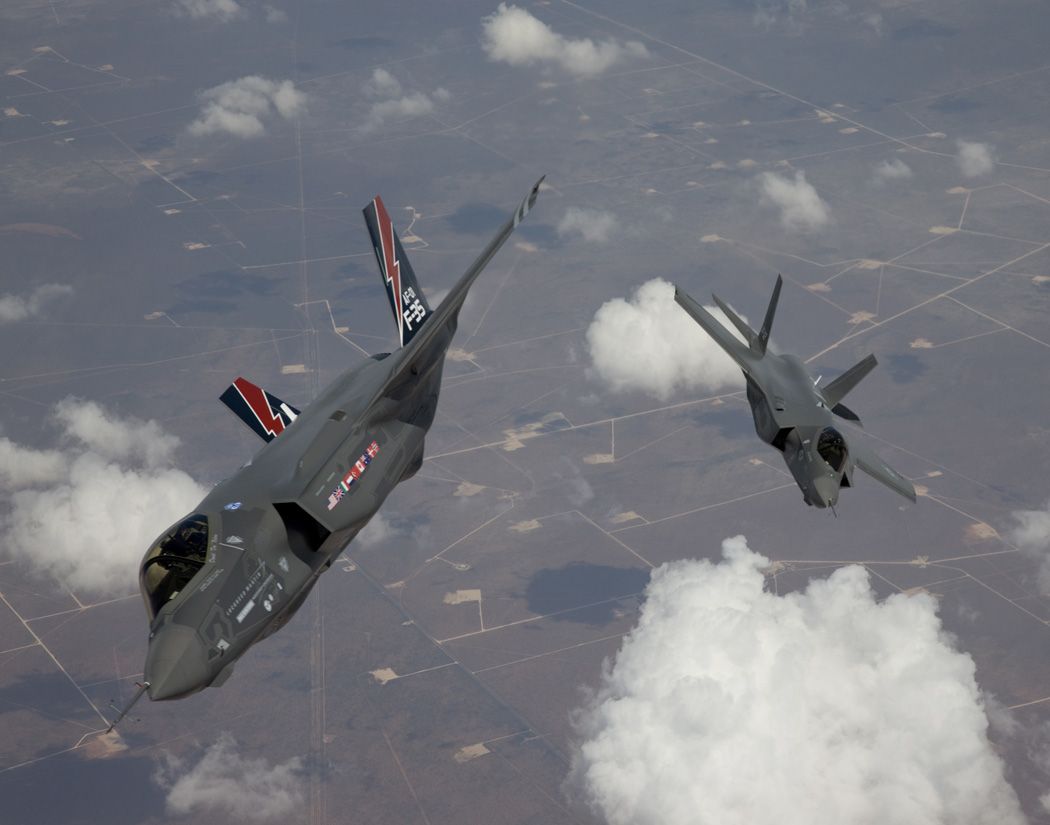 About a quarter of the F-35 fighter jets made by Lockheed Martin Corp, or 55 planes, have stopped flying until further notice because of irregularities in pilots' oxygen supplies, U.S. Air Force spokesman Captain Mark Graff said on Monday.
Training flights at Arizona's Luke Air Force Base, where the 55 jets are based, were canceled on Friday and scheduled to resume on Monday, but the grounding was extended indefinitely. More than 220 F-35s are flying worldwide.
The grounding comes at a critical time for Lockheed, which plans to demonstrate the advanced jet at the Paris Air Show next week. F-35 air operations at other bases continued, U.S. Air Force officials said.
The F-35 business accounts for about 37 percent of Lockheed's total revenue. During the first quarter, Lockheed's revenue from its aeronautics business increased 8 percent to $4.11 billion, led by higher sales of the F-35.
Luke Air Force Base, located northwest of Phoenix, is home to the 56th Fighter Wing. The base canceled local flying operations for its F-35A Lightning II aircraft due to five incidents in which pilots experienced symptoms resembling hypoxia, or oxygen deprivation, Graff said on Friday at the Pentagon.
The Air Force said the incidents occurred from May 2 to Thursday, and that in each case the aircraft's backup oxygen system worked as designed and the jets were able to land safely. The base's F-35A Lightning II's typically fly 25 training missions each weekday, base officials said.
The halt in flights at Luke Air Force Base was extended so the Air Force could study the issue with pilots, maintenance workers and medical professionals, said Major Rebecca Heyse, a base spokeswoman.
Luke is the largest F-35 base in the world and trains U.S. pilots as well as those of allied countries.
A Lockheed representative said the company would help the Air Force address the issue. Lockheed and its main partners, Northrop Grumman Corp, United Technologies Corp's Pratt & Whitney and BAE Systems Plc, have been developing and building F-35s for the U.S. military and 10 allies.
The 220 F-35s around the world have collectively flown more than 95,000 flight hours, though the plane has not yet seen combat.