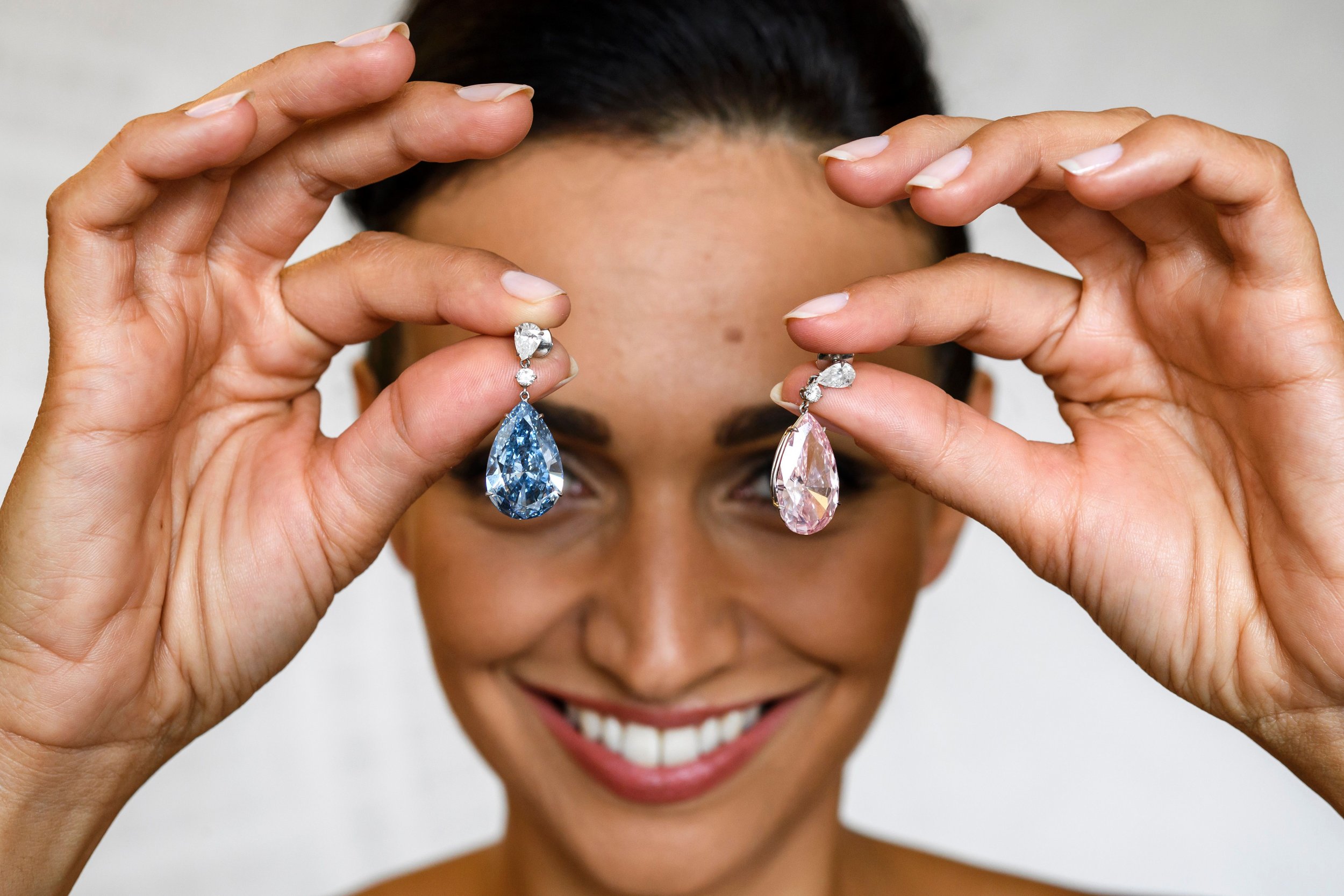 A pair of diamond earrings have sold at the record-breaking price of of $57.4 million at an auction in Geneva on Tuesday, but only one of them is the real breadwinner, fetching almost three times as much as the other.
Each earring was auctioned as a single piece although the auction house Sotheby's presented them as a pair to be worn together. The jewels look identical in their design, but the diamonds are different: one is a rare blue diamond from South Africa, and the other is an also rare, but less exceptional, pink diamond.
Sotheby's even named the earrings after two Greek twin divinities to emphasize the link between the two stones: the blue diamond is called Apollo, the God of the Sun and of the arts, and the pink one is called Artemis, his twin sister Goddess of the Moon and of hunting. Apollo sold for $42.1 million, while Artemis went for $15.3 million, the BBC reported.
"These magnificent fancy colored diamonds are so exceptional that they deserve to be named after a god and goddess. Moreover, as the stones are quite similar in shape, dimension and weight, the names of a twin brother and sister are justly appropriate," Sotheby's explained in it's catalogue.
Sotheby's said the $57.4 million paid for the pair is the highest sum ever paid for earrings even if the jewels sold below the top estimate of almost $70 million. They went to an anonymous buyer.
The auction house can however claim to have sold the biggest and most expensive diamond, gemstone or jewel in the world, the so-called Pink Star. With an outstanding weight of 59.60 carats, the pink diamond sold for $ 71.2 million at an auction in Hong Kong in April.