One Scenario Could Yield Coronavirus Vaccine by Election Day, Fauci Says
President Donald Trump said he is hoping America will learn whether a coronavirus vaccine is effective before the election, and while it's unlikely, infectious diseases expert Dr. Anthony Fauci said it's not an impossible goal.
The global race to find a vaccine is moving forward the development of an inoculation at a record pace, and three candidates are in Phase 3 clinical trials in the United States. It'll likely be the end of September before the trials have full enrollment, and with a month needed between the initial dose and the booster, Fauci said at a "Science on the Front Lines" virtual event, it's likely to be the end of the year before officials can determine if it should be administered to the public.
However, if there are "so many infections" in the clinical trials that researchers can determine the efficacy of the vaccine sooner than projected, Fauci said, Trump's pre-election scenario could "come true."
"Like I said, it's not impossible, but it's unlikely that we'll have a definitive answer at that time," said Fauci, director of the National Institute of Allergy and Infectious Diseases. "More likely by the end of the year."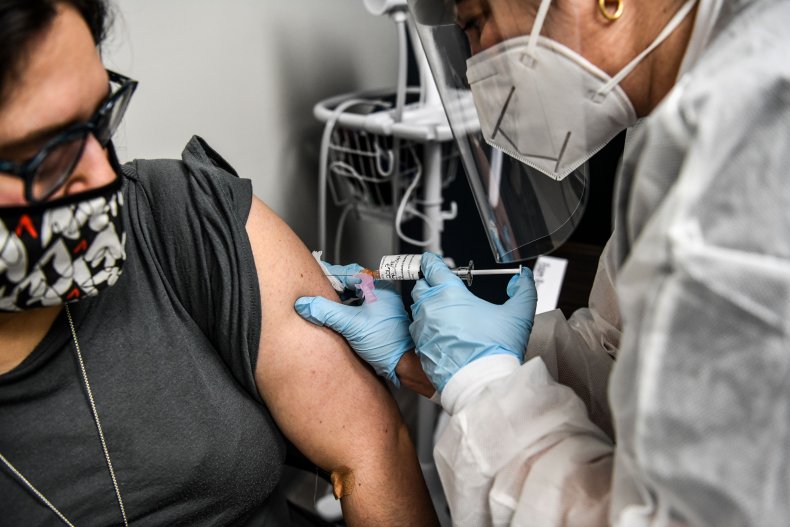 A coronavirus vaccine could come to market at an unprecedented rate, in part because of technology and in part because the Trump administration is investing in its success. The government signed deals with at least six candidates to help finance the development or manufacturing of doses in the event the candidate proves successful. Also, "Operation Warp Speed," the name given to the mission to deliver 300 million doses of a vaccine by January, could shave months off the timeline because of the investment that was made.
Trump has championed the timeline as an achievement by his administration and told reporters last Friday that a vaccine could be delivered before November 1. He stood by the possibility that there could be a vaccine before a "very special date" during Monday's briefing and said there could be a vaccine in October.
"The vaccine will be very safe and very effective, and it will be delivered very soon," he said.
Fauci assured the public that any vaccine that comes to the market will have to pass normal standards and that speed doesn't mean sacrificing safety. Despite his guarantees, some people remain skeptical about inoculation, with polls showing one-third of Americans aren't planning on getting the vaccine.
Asked about the vaccine on Tuesday, White House chief of staff Mark Meadows said that criticism of it is motivated by politics and that "good science and doctors" and "great companies" were working "hand in glove" to try to deliver a vaccine in record time. He supported Trump's hope that there would be a vaccine by the end of October, saying he's "very optimistic" about the possibility.
"I would agree with the president that the progress today has been extremely encouraging," Meadows said. "We would be prepared to get them to hundreds of millions of people very quickly."
Based on the data coming out of clinical trials, Fauci is also optimistic, albeit cautiously, that at least one vaccine will be successful. But he has yet to sway from his original timeline that it would be the end of the year or early 2021 before a vaccine could be administered to the public.
Newsweek reached out to the White House for comment but did not hear back in time for publication.