One Dead, Two in Custody After Gunfire at Dueling Denver Protests
One person has been killed and two suspects are in custody at dueling Saturday protests in Denver, Colorado.
Two different rallies were planned for Saturday near the downtown Denver Civic Center, according to The Denver Post. One is a "Patriot Rally," organized in opposition to "BLM, Antifa and related Marxist associations [who] are assaulting everything we love and cherish about this country," according to a tweet by organizer John Tiegen. The rally was organized by the group Patriot Muster, according to KCNC-TV.
Though the Patriot Rally was held in the Civic Center Amphitheater, outside was a "BLM-Antifa Soup Drive," which bills itself as fighting against "racism, nationalism, misogyny, homophobia, transphobia, ableism, anti-Semitism, Islamophobia, the police, immigration-enforcement, imperialism and all oppression and exploitation," according to the event's Facebook page.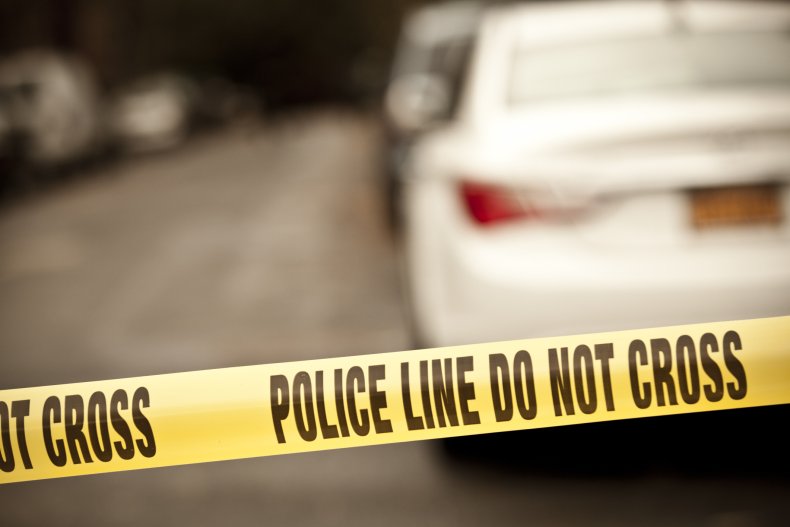 At approximately 3:48 p.m. local time, Denver police reported that they were investigating a shooting at the nearby Art Museum. One person was shot, and sent to the hospital in unknown condition. Two suspects were placed into custody. The Denver Police Department confirmed almost an hour after its initial post that the victim had died. Police have not yet released the victim's identity.
The victim reportedly sprayed mace at another man, who responded by shooting him with a handgun, according to The Denver Post. The confrontation happened shortly after the Patriot Rally had started to wrap up. The man was shot at point blank range, according to KMGH-TV.
Denver Post reporter Saja Hindi posted on Twitter that a protester told her he saw the shooting, and that two different groups were fighting before the shot was fired. No information about the groups were available at the time.
Video from KUSA-TV reporter Marc Sallinger appears to show police arresting a suspect wearing a "Black Guns Matter" t-shirt.
Newsweek reached out to the Denver Police Department for further information.
Before the shooting, Denver police fired pepper balls on the left-wing protesters that had been rattling a barrier heading into the amphitheater, according to the Post.
A line of police separated the two groups, according to Sallinger, as well as a number of fences.
Right-wing protesters chanted "U.S.A.! U.S.A.!" while the left-wing demonstrators chanted "Black Lives Matter," Sallinger wrote on Twitter.
This is not the first time two groups have clashed near the Civic Center, according to KCNC. On July 19, Ron MacLachlan, organizer of the annual Law Enforcement Appreciation Day Rally, said he was hit with a skateboard when counterprotesters organized by the Party for Socialism and Liberation disrupted the rally.