A One-Sided Statehood Bill for Puerto Rico is Anything But Democratic | Opinion
In a yes-or-no referendum on statehood held last November, 52.5 percent of Puerto Ricans supported making Puerto Rico a state. Members of the pro-statehood New Progressive Party (NPP), including Puerto Rico's governor and resident commissioner (its non-voting representative in Congress), argue that vote should settle Puerto Rico's status dilemma. That's why they are pushing for Congress to approve an admission bill that would make Puerto Rico a state. But the reality is far more complex, as the recent congressional hearing on Puerto Rico's status showed. Their position obscures the failings of the multiple plebiscites legislated by the NPP in recent years, not one of which has garnered democratic consensus as a fair and open process for Puerto Rico's self-determination.
I am in favor of statehood for Puerto Rico.
I ran and won as a statehooder under the Citizens' Victory Movement, a truly progressive party that supports a self-determination process among non-territorial decolonizing options—namely statehood, independence, or a compact of free association. As a Puerto Rican, I believe that statehood vindicates our political rights, improves our economy, strengthens our ties to progressive movements throughout the U.S. and protects our links to our Puerto Rican brothers and sisters on the mainland. As an American, I believe that equality for Puerto Rico and all the territories makes us a more perfect Union. Statehood for predominantly brown, Spanish-speaking Puerto Rico would be a victory for a United States of America rooted in true democratic constitutionalism, and not on historically exclusionary racial and cultural politics.
But in Puerto Rico, we have a saying: No se puede tapar el cielo con la mano. It means we can't avoid hard truths; we must face them head on. I criticized last year's statehood-only vote because it left other options out of the ballot, and the New Progressive Party excluded non-statehood supporters from the process of designing the plebiscite. The U.S. Department of Justice said as much prior to the vote and warned that a vote for statehood would not lead to admission. It is cynical to use a vote that the U.S. government previously rejected as the basis for an admission bill.
More to the point, I don't want statehood to come as the result of my-way-or-the-highway politics—an approach the Department of Justice has repeatedly chided. There are deep-seated divisions on this issue in Puerto Rico, and a decision of that order should carry the highest mark of democratic legitimacy. That requires a prior commitment by the United States to the results of a fair, informed and inclusive process here in the islands.
To illustrate why this is the case, last month the NPP forced a vote to elect pro-statehood delegates to act as "shadow members of Congress." Widely decried as a waste of $1.8 million in tax-payer funds, the election went ahead with the lowest turnout in Puerto Rico's electoral history: less than 4 percent of registered voters showed up to the polls. Moreover, because only the most ardent NPP supporters voted, disgraced former Governor Ricardo Rosselló received more than 50,000 write-in votes. His presence will no doubt tarnish the elected delegates' efforts by diverting attention to the insults and corruption that led 1 million Puerto Ricans to take to the streets and successfully demand his resignation. Statehooders should stand for equality and justice, but instead these tactics hurt statehood and delegitimize our pleas to Congress.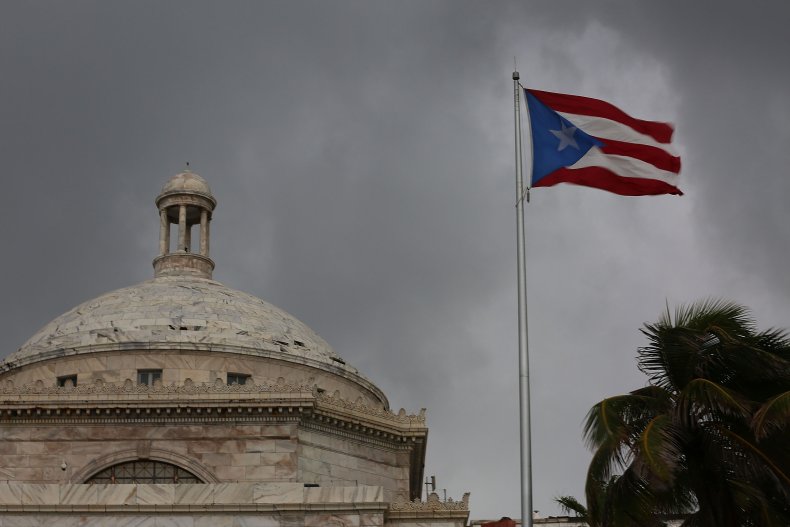 Self-determination, on the other hand, is a serious, consensus-driven approach to address the indignity of our current territorial status. That's why I am proud to support congresswomen Nydia Velázquez and Alexandria Ocasio-Cortez and the legislation they introduced that would bring everyone together in a democratic process. The bipartisan and bicameral Puerto Rico Self-Determination Act of 2021 would empower Puerto Ricans with the right to determine their own future.
Their legislation recognizes the inherent authority of our Legislative Assembly to call for a Status Convention and spells out, in exacting detail, what self-determination would look like.
Elected delegates would sit down with a Congressional Bilateral Negotiating Commission to negotiate, clarify and detail what each status option would entail. These discussions would lead to a final vote among decolonizing options with detailed, pre-agreed definitions and transition plans, so that voters know the consequences of their vote. The bill encourages ranked choice voting for the final referendum, in which voters would be able to vote for their preferred option, and also rank the alternatives. A fair, informed, inclusive, and up-to-date process on the most consequential political decision in Puerto Rican history. At the end of that process, Congress would be obligated to vote on Puerto Ricans' chosen option and fulfill its moral obligation to the world's oldest existing colony.
For too long, politicians in Washington and San Juan have allowed 123 years of U.S. colonial rule to fester through endless partisan bickering, there and here, without a final resolution. The democratic way, the just way, the only way to end colonial rule in our islands, is if Puerto Ricans can determine our own future through a process in which everyone feels respected, heard and included.
The ends in this case cannot justify the means. No political status preference outweighs the need for a fair and democratic decolonization process. That is why, as a committed supporter of statehood, I urge Congress to approve, and President Joe Biden to sign, the Puerto Rico Self-Determination Act.
José Bernardo Márquez is an at-large representative in the Puerto Rico House of Representatives.
The views expressed in this article are the writer's own.