One Size Does Not Fit All | Opinion
I hate to love Fashion Week. I embrace agonizing hours of fittings and shows. I swallow the hundreds of dollars worth of Ubers. Fashion Week is an escape. It gives me confidence and makes me feel like a princess—even if just for a few days. But this past season, I felt anything but special.
When I walked into the Bronx and Banco showroom, I was surrounded by several colorful clothing racks. There were mini dresses covered in sequins, blazers with feather sleeves and an all-fringe flapper-style dress. They picked me to pull a piece to wear when attending the show, and I was eager to try everything on.
But as I rummaged through the racks, I noticed a theme. Every outfit was a sample size, either a 0 or 2. I was puzzled: Why ask an influencer to pull a look if you know you don't have her size?
According to a 2016 study from the International Journal of Fashion Design, Technology, and Education, the average size of an American woman is between 16 and 18. But brands are not recognizing this reality. They avoid producing plus-size pieces because they lack experience or the funds for excess fabric.
Nonetheless, a woman placed hangers in my dressing room—everything was a sample size. As I tried on the outfits, I glanced down at my sweatpants, eager to get dressed and leave.
Yes, I struggle with self-confidence. I'd be lying if I said sometimes I didn't compare myself to other influencers. But that doesn't justify what happened to me at that fitting—the blatant disregard for the diversity of body types.
Only one outfit semi-fit, a yellow sequin mini dress with underwire in the top. It wasn't flattering. I barely squeezed into the bodice, and it seemed lackluster compared to the other out-of-the-box ensembles. Still, I mustered a fake smile and took a shopping bag home.
On the day of the show, photographers took photos of me outside the venue. But instead of zooming in on my face or capturing my outfit, they took close-ups of my novelty taxi clutch. This seems to be a trend: photographers favor skinnier influencers with model-like figures.
I noticed several attendees wearing the size 0 dresses I tried on. It felt like they were indirectly taunting me—they could fit into the dresses, and I couldn't.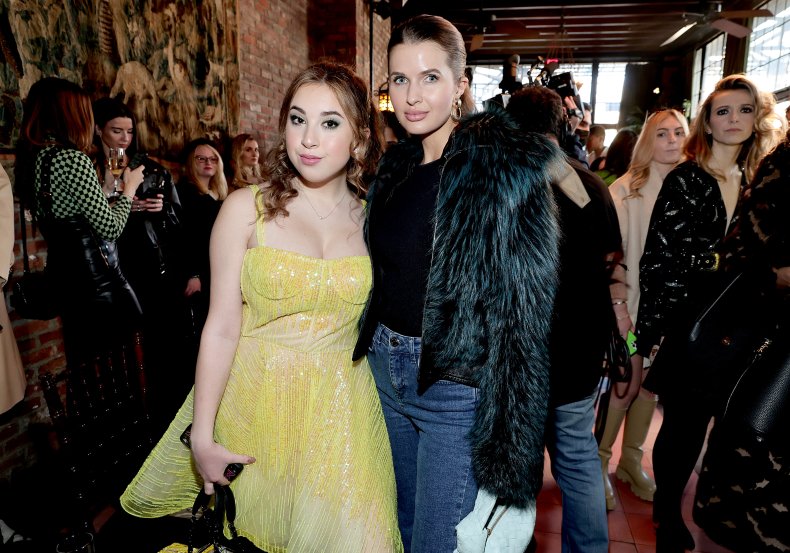 It hurt a lot. I couldn't pull off a bodycon like they could. I couldn't wear a blazer down to my belly button without some spillage. It was unfair. My eyes darted anxiously around the room, and I counted the minutes until the event was over.
I spotted a girl in the same dress as me. She looked at least 5'10", sporting the same look but with a thinner figure. I scanned my body: my toned arms and thighs, breasts and measly 5'2" stature. One of us looked like a model according to society, and the other clearly didn't.
The models who walked the runway were no different. As I viewed them from the side, I noticed that none of them had a stomach over their waists. They were flat-chested, and some of them only wore colorful pasties on top. Several looks had cutouts, whether on the collarbone, belly button, ankles, or all of the above. Not only did the clothes fail to reflect the bodies of the general population, but the models themselves did as well.
As soon as the runway ended, I rushed out of the venue. Street style photographers continued to shoot groups of tall, thin influencers while I stood in the corner waiting for my Uber. When I finally escaped, I broke down in tears. The show killed my self-confidence, and I didn't know whether to crawl into bed or sweat out the sadness on my Peloton.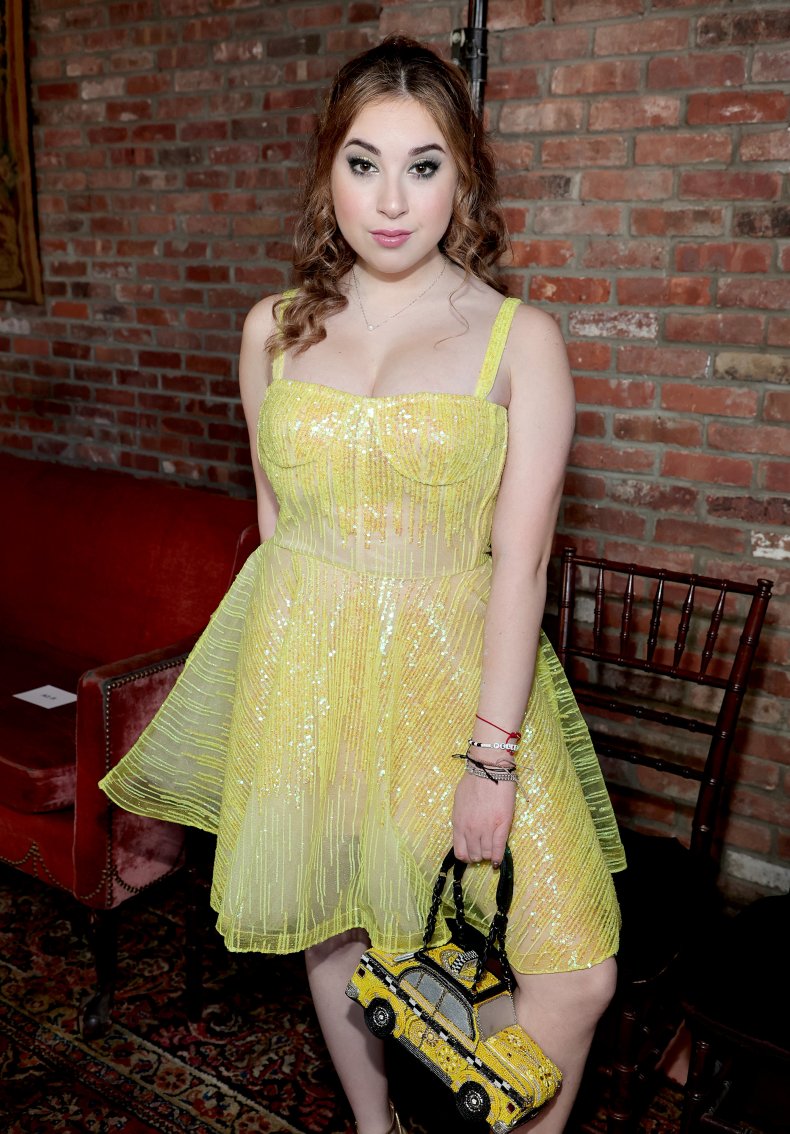 Asking me to come to the showroom when the brand didn't have my size to begin with is not OK. I was set up to be disappointed. Why weren't they dressing a size 6 or 12? It's unfair to only request to dress influencers who are thin when there are so many successful creators out there who aren't a size 0. Leaving influencers out of Fashion Week dressing because of their size is toxic.
And I know it's not just influencers. Brands project unrealistic body standards to their customers by showing thinner models on runways. I may have had a front-row seat, but the poor message the brand was projecting transcended the venue. Any girl who sees that lineup—whether in magazines or on an Instagram story—could feel triggered.
It's time to represent realistic body standards. It's 2022, and with today's body positivity movement, the fashion industry should know better. Brands can't expect every model or every influencer they're dressing to be a size 0. I'm an athlete who works out religiously and eats healthily. But Bronx and Banco held the power to make me feel fat. Why is a size 4 not thin enough? It feels cliché at this point to say everybody is beautiful, but one cannot say it enough—some people still don't recognize or believe it.
This season, Fashion Week lost its sparkle. Instead of admiring all the lavish ensembles, I winced at the runways. I critique myself for not having noticed this issue sooner; underrepresentation of different body types is nothing new. But now that I've experienced it firsthand, I have a new perspective.
I will never view Fashion Week the same, but that doesn't mean I'll stop attending. As an aspiring fashion journalist, my recent experiences will make me a better, more informed writer and attendee. Modern runways are not just a clothing presentation—they're a social experiment in diversity and inclusion. Fashion Week now means more to me than just feeling like a "princess." The privilege to attend comes with a responsibility to authentically report what I'm seeing—and I'll never take my ticket for granted.
Carrie Berk is a 19-year-old New York City-based writer. Her work has been featured in CBS Watch, Stylecaster, Girls' Life and more. She is also a social media influencer, with over 3.5 million followers on TikTok and 630,000 on Instagram (@carrieberkk).
The views expressed in this article are the writer's own.