One Startup Wants to Bring Live Virtual Reality to Your Doorstep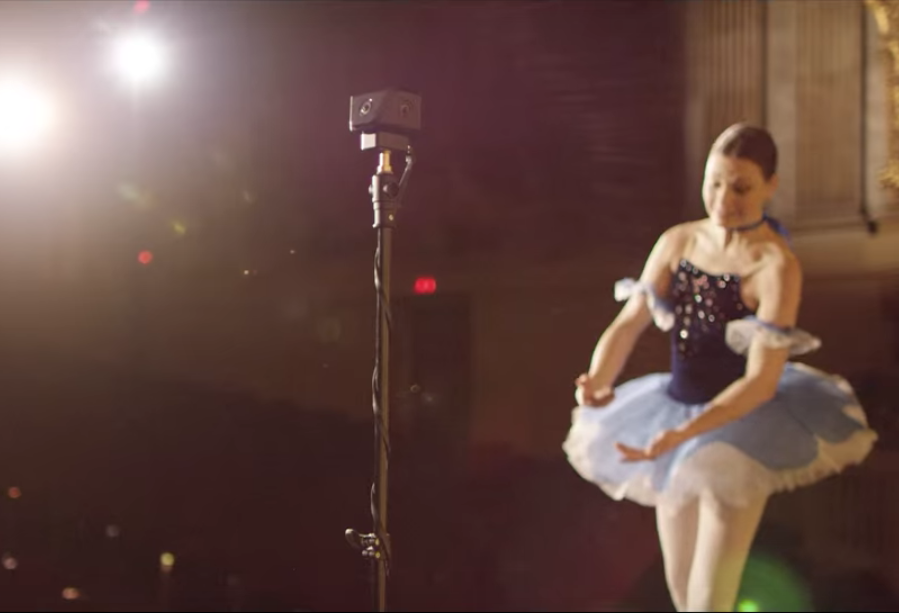 One moment, I was sitting in a sparsely furnished office space in San Francisco. The next, I was in Silicon Valley Virtual Reality's laboratory in Mountain View, 40 miles south. Beside the pinball machine in the laboratory, I saw a few people having a casual meeting—but they didn't know I was there, eavesdropping (although they might have assumed something was up when they saw the camera tripod). While virtual reality headsets have previously transported me to all four corners of the globe, this was the first time I was experiencing a different place in real time.
Virtual reality is enjoying a breakout in 2016, with Oculus Rift, HTC Vive and PlayStation VR hitting the market. Now the founders at VideoStitch, which sells VR streaming software, want to bridge not only distance in reality but also time. On Wednesday, they announced the preorders for the Orah 4i, a live-streaming VR camera in 4K resolution that runs on a single cable.
With a design reminiscent of a mic stand, the Orah 4i has four cameras to cover 360 degrees and four microphones to capture sound from every direction. The Orah 4i has already made its debut at tech conventions, including at Facebook's F8 developer conference last year and Intel's booth at the Consumer Electronics Show in January.
"Facebook and YouTube have already done 360-degree videos, and they do live videos, but they don't do both," says CEO Nicolas Burtey. "It would be a logical platform to go into."
The camera is connected by a single cable to a stitching box, which uses complex VR algorithms to edit the sound and vision on the fly to provide a functional, believable experience. Daniel Doornink, VideoStitch's vice president of strategic partnerships, explains that live-stream editing takes more brainpower from the stitching box because "everything in video and audio needs to be super optimized."
The VR stream is controlled by a custom smartphone app, giving the creator mobile access in switching between multiple Orah 4i cameras if need be.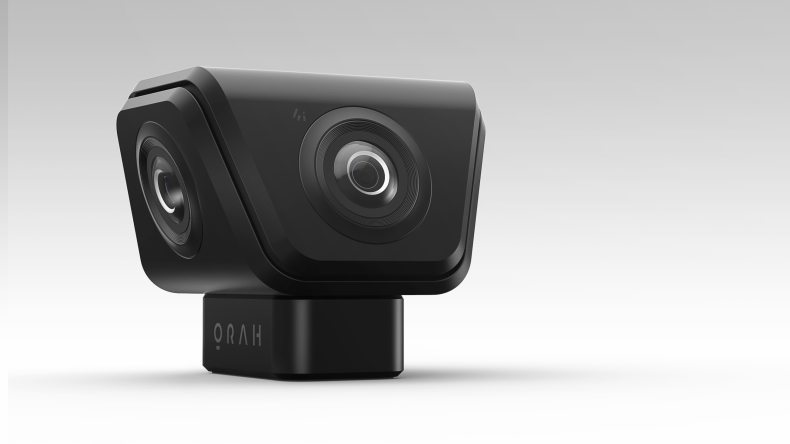 Burtey and Doornink say Orah 4i is going to initially target the members of the "prosumer market," who create content in the music, education and journalism industries. They cite an outdoor concert in Napa Valley and a news report in a distant land as examples of the best uses of Orah 4i's high-fidelity technology and its unassuming design.
"The camera is meant to not be intrusive," says Burtey. "It doesn't draw attention in any setting."
The price point reflects the niche marketing target, with a preorder price of $1,795, which will double to $3,595 once it officially hits the market. The preorders will ship in July.
For the consumers on the opposite end of Orah 4i's live-stream experience, Burtey says all major headsets—from Oculus Rift to Samsung Gear to even Google Cardboard—will work perfectly fine. And Burtey believes there will be plenty of people to check out their live streams. "This is the year VR will become commonplace everywhere," he says.