One Texas Resident Still Has Power, but His Bill Is Now Over $8,000
A Texas resident's power bill increased over $7,700 this month as the outages and severe weather in the area rose the cost of electricity.
Royce Pierce, a 38-year-old contractor and Texas resident owes power company, Griddy, $8,162.73 for his electricity use in February. The total was a steep increase compared with his bill for his two-story home last month, which was $387.79.
"It's mind-blowing. I honestly didn't believe the price at first," Pierce told the Daily Beast. "It's not a great feeling knowing that there is a looming bill that we just can't afford."
Pierce noted that his family has been trying to use less electricity in an effort to keep down costs. These efforts include turning down the thermostat to 50 degrees and not using the lights or the oven.
"There is nothing we can do now. This is already an insane thing and I don't care about the money when it comes to people's health," Pierce said, adding that if the coronavirus pandemic hadn't affected his work, "we could have taken care of this."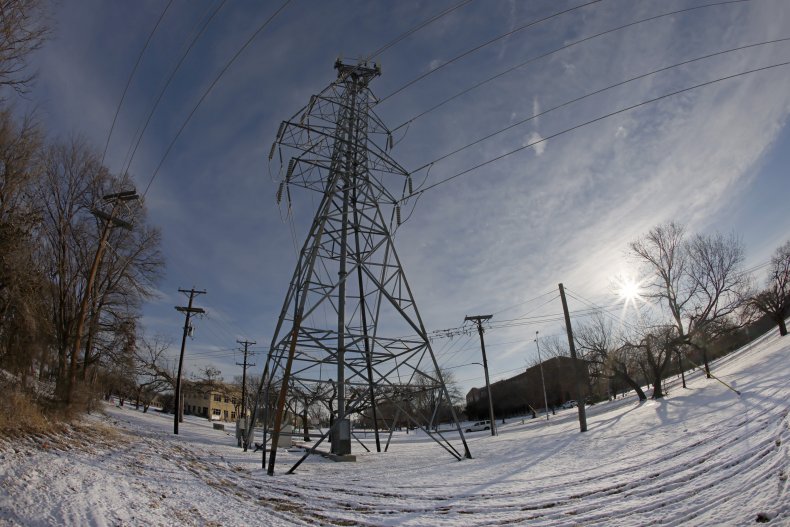 Griddy told all of its customers earlier this week that they should switch to another power supplier as electricity prices soared as high as $9,000 a megawatt-hour on Monday.
"We made the unprecedented decision to tell our customers—whom we worked really hard to get—that they are better off in the near term with another provider," Michael Fallquist, chief executive officer of Griddy, said in a statement.
"We want what's right by our consumers, so we are encouraging them to leave," Fallquist continued. "We believe that transparency and that honesty will bring them back."
Griddy's customers are exposed to the real-time fluctuations in wholesale power markets as members pay a $9.99 monthly fee and then pay the direct cost of the electricity on Texas's power grid based on the time of day they used it.
Griddy's business model often saves its customers money but it has done the opposite in recent days as the cost of power on Texas's grid rose exponentially amid the outages caused by severe weather conditions.
Before Texas was hit by extreme weather conditions causing mass power outages across the state, the price of electricity was less than $50 per megawatt-hour, according to data from the Electric Reliability Council of Texas (ERCOT).
Texas has been experiencing widespread outages since 1:25 a.m. CT on Monday when ERCOT called on transmission companies to limit power availability to residents in an effort to avoid a total blackout amid the severe weather conditions.
The state is experiencing unprecedented amounts of snowfall and record-breaking cold temperatures for the area since Sunday.
Over 425,000 Texans are without power Thursday afternoon, according to Poweroutage.us.
Newsweek reached out to Griddy, but didn't hear back in time for publication.