One-Third of Adults Wouldn't Be Surprised 'At All' If A Religious Holocaust Happened in Modern-Day America: Poll
More than one-third of American adults say they wouldn't be shocked "at all" if the systematic murder of a religious group, like what happened in the Holocaust, occurred in the United States today, according to a new poll.
A YouGov poll released on Thursday morning showed that 35 percent of adults would be "not at all surprised" if a genocide based on religious beliefs happened in modern-day America. The survey was primarily focused on the Holocaust and Anne Frank.
The poll also showed that the opinion was a bipartisan one. Thirty-seven percent of Democrats, 34 percent of Republicans and 36 percent of Independents surveyed responded that they would not at all be surprised if such a situation took place.
On the other hand, 21 percent said they'd be "very surprised" if the systematic killing of a religious group happened in the U.S. Another 19 percent said they'd be a "little surprised" and 13 percent said they'd be "somewhat surprised."
This August marks the 75th anniversary of Anne Frank's capture by the Nazis during World War II. The final entry in her published diary, The Diary of a Young Girl, was dated August 1st, 1944. According to YouGov, a majority of American adults believe the book should be required reading in public schools.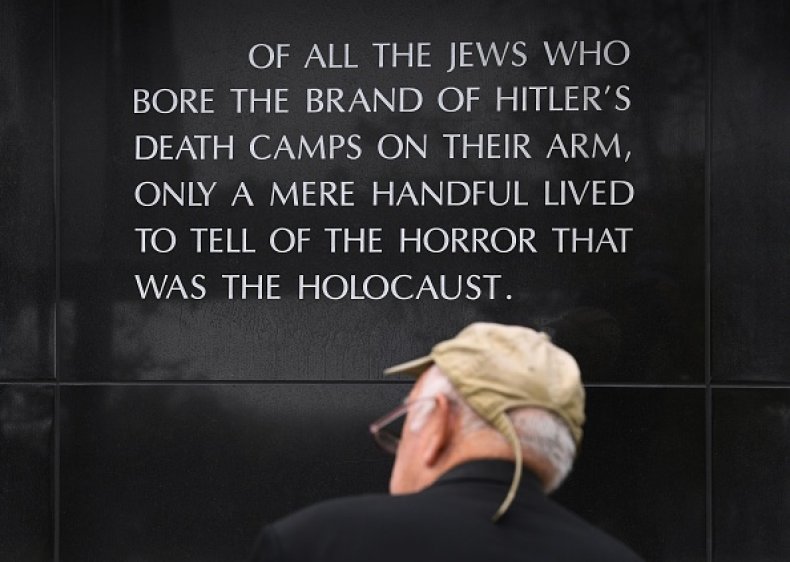 The Department of Homeland Security created a new task force earlier this year to prevent violence targeted against faith-based communities across the country. The team was assembled "in light of recent attacks against synagogues, churches, temples and mosques," according to the agency.
In October 2018, an armed man killed 11 people at the Tree of Life Congregation synagogue in Pittsburgh, Pennsylvania. The FBI agent in charge of the investigation said congregants were attacked in the middle of a "peaceful service" and were "brutally murdered by a gunman targeting them simply because of their faith."
President Donald Trump called the shooting "a terrible, terrible thing what's going on with hate in our country and frankly all over the world, and something has to be done."
The Tree of Life synagogue attack was the third mass shooting in a house of worship in the United States in as many years. In November 2017, a shooter killed 26 people at the First Baptist Church in Sutherland Springs, Texas. In 2015, a white supremacist killed nine people in the historic Emanuel African Methodist Episcopal Church in Charleston, South Carolina.
Earlier this week, the DHS religious violence task force kicked off a nationwide listening tour in cities plagued by religious-based attacks. The 12-person team will also visit areas that have successfully created a way to prevent such violence from taking place.
"The right to practice our respective religions free of interference or fear is one of our nation's most fundamental and indelible rights. Therefore, the targeting of houses of worship by violent extremists of any ideology is particularly abhorrent and must be prevented," wrote Kevin McAleenan, the secretary of Homeland Security, in a letter outlining the task force this past May.