One-Third of Trump Voters Say Rich People Should Pay More Taxes: Poll
A majority of Americans believe that the wealthy should pay more in taxes, while about one-third of those who voted for former President Donald Trump in 2020 agree, according to a new poll.
A poll released Wednesday by The Hill-HarrisX found that although 54 percent of all Americans believe that high income earners should pay more than they currently do in income taxes, the same was true of only 33 percent of Trump voters. Among those who voted for President Joe Biden, 69 percent believed that high income earners should see a tax increase.
The split among those affiliated with the Republican and Democratic parties was similar, with 38 percent and 70 percent agreeing with a tax increase for the rich, respectively. Majorities of 58 percent for Trump voters and 53 percent for all Republicans believed that high income earners already "pay their fair share" in taxes, while only 25 percent of Biden voters and 24 percent of Democrats agreed.
The same overall 54 percent majority that agreed with a tax increase for high income earners existed regardless of whether respondents earned more or less than $75,000 per year. However, those earning more than $75,000 were slightly more likely to say that the rich "should pay less," at 11 percent versus 6 percent.
Trump and Biden voters largely agreed on taxes for middle income earners. A 62 percent majority of Trump voters and a 61 percent majority of Biden voters said middle income earners pay their fair share, while 33 percent and 30 percent said they should pay less.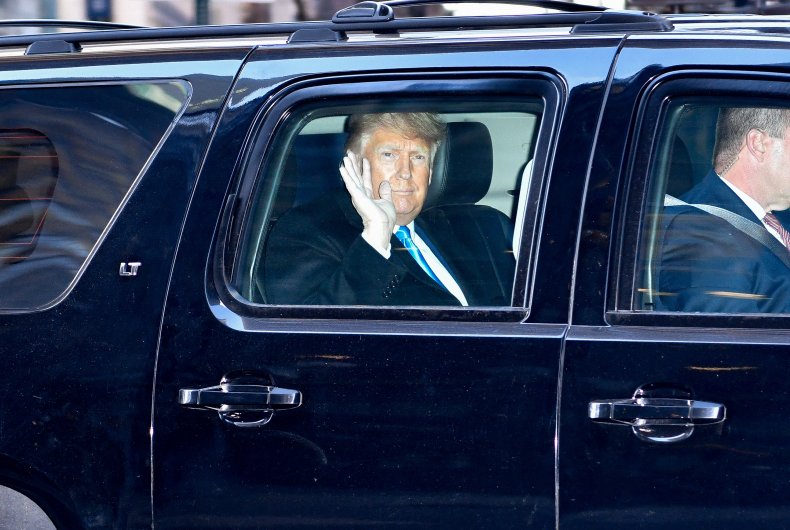 Biden voters were more likely to say that low income earners should pay less than they currently do, at 63 percent compared to 41 percent for Trump voters. No more than 10 percent of respondents, regardless of whether they were Republicans, Democrats or who they voted for in the 2020 election, believed that middle or low income earners should pay more.
The poll was conducted online among 2,816 registered voters between April 9 and April 12. It has a margin of error of 1.85 percent.
A report released last month, authored by IRS researchers and experts from the National Bureau of Economic Research, found that those in the top 1 percent of U.S. income earners fail to report at least 21 percent of their income to the IRS. Only 7 percent of the income of those in the bottom half of U.S. earners went unreported.
Of the 21 percent of unreported income by the wealthy, at least 6 percent is believed to have been hidden using avoidance methods like foreign bank accounts that are not reported to U.S. authorities. The report found that "offshore tax evasion goes almost entirely undetected in random audits."
Lost federal revenue from taxes that would apply to unreported income could amount to $600 billion this year and over $7.5 trillion over the next decade, according to The New York Times.