One Third of UK Young People in Poverty, Report Shows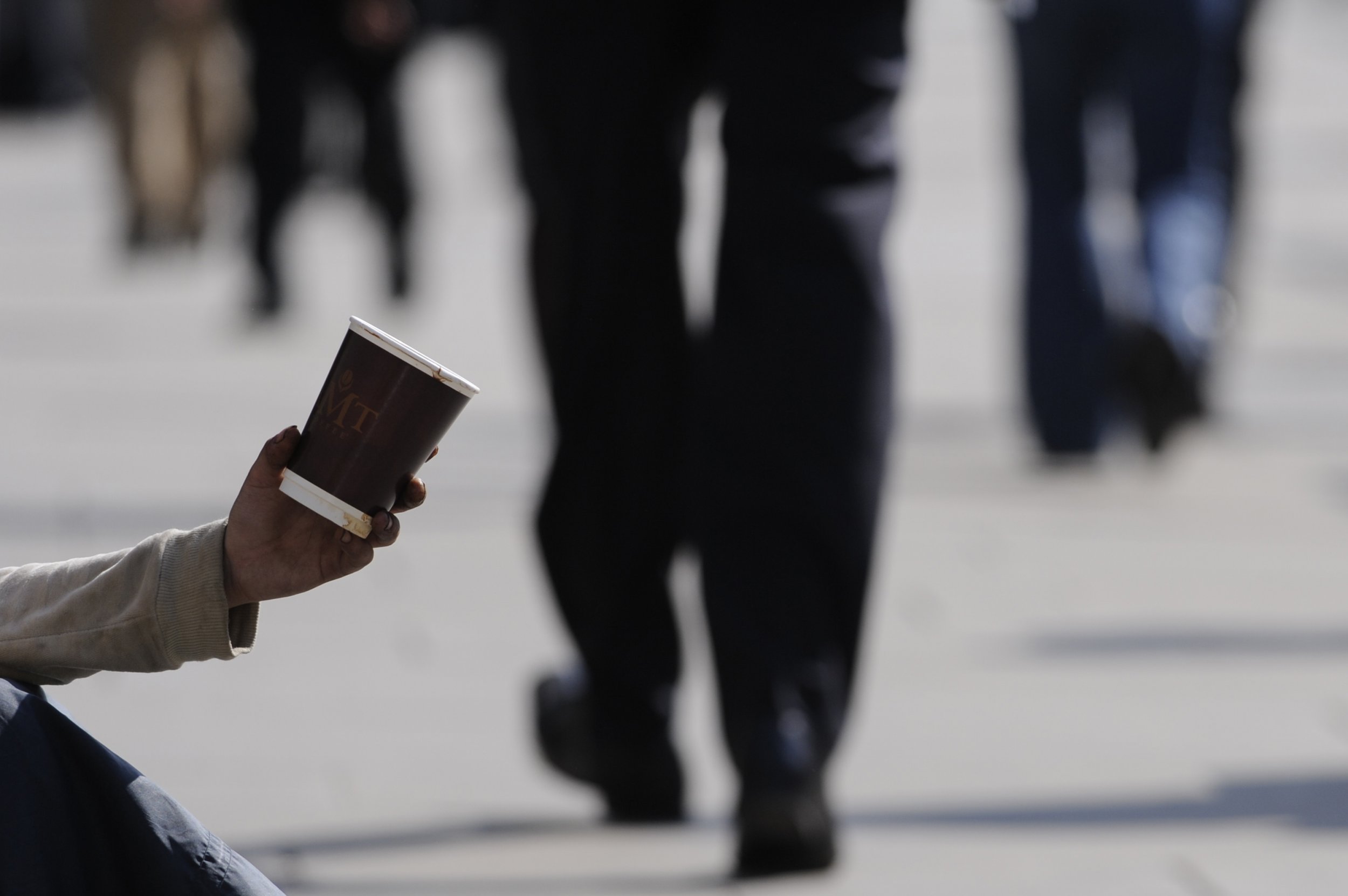 Almost one third of young people in the UK are in poverty a new report has revealed, illustrating the extent to which the young are losing out to low wages and high rents.
A six percent rise in youth poverty in the past decade has left 34% of young people aged 16-19 and 29% aged 20-24 living in poverty, according to the annual assessment Monitoring Poverty and Social Exclusion from the Joseph Rowntree Foundation and New Policy Institute (NPI). A low minimum wage and high rates of unemployment are main contributing factors to the rise, the report says.
Household incomes fell in real terms for the third year in a row, with the bottom tenth of households falling the furthest. The report measured poverty relative to average incomes, meaning that even though the threshold for being considered 'in poverty' fell, more young people found themselves below it.
People in their 60s and 70s had lower rates of poverty than the youngest adults, in contrast to statistics from the 2002/2003 report that showed those in middle age had the lowest rates of poverty while older adults and youth had the highest, suggesting that young people have lost out in the economic recovery after the 2008 financial crash.
"The recession hit youth under 25 hard," Tom MacInnes, co-author of the report, told Newsweek. "In general, the stagnation of average pay falls hardest on those under 25."
Although the 2013 report used different groupings, it found that poverty amongst working-age adults without dependent children was 20% - the highest proportion for 30 years.
The percentage of pensioners living in poverty is now the lowest on record, with the most substantial fall being with the oldest population. Adults ranging in age from 75-79 and 80 years and above saw a decrease in poverty of 15 percentage points and 14 percentage points respectively over the last 10 years.
According to MacInnes, the UK's increasing youth poverty is not a problem exclusive to the UK, but follows a trend seen across Europe. MacInnes cited high unemployment and housing costs and low wages and as factors contributing to the striking figures. The report shows that two million working-age adults in poverty are in paid work, with a further two million in workless families.
"The 2008 recession meant that young people were often kept out of work, and once they managed to find employment the pay was less than used to be," says MacInnes.
Julia Unwin, the Joseph Rowntree Foundation's chief executive, told the Independent: "We are concerned that the economic recovery we face will still have so many people living in poverty. It is risk, waste and cost we cannot afford: we will never reach our full economic potential with so many people struggling to make ends meet."
The shift away from social housing to private rental accommodation is another factor affecting young people, according to Macinnes. With rates of rental accommodation high and a low minimum wage, housing costs make up a large proportion of spending for those living in the UK. "This trend is important as tenure influences a range of factors such as housing costs," the report says. "How often and for how long they have to be paid - mortgage payments are more flexible than rent - but also who is responsible for the condition of the home, the resident's right to reside and the ease with which they can move. All of these affect a household's options for using their income."
According to MacInnes, the solution to the problem lies beyond government alone. "It's not just about what the government can do. There is a role here for employers, a role for landlords, and a role for people who supply essential services that people in poverty rely on."
A spokesperson from youth charity the Prince's Trust told Newsweek: "It is alarming to see the increasing number of young people living in poverty. At The Prince's Trust we know that all young people tend to start life with similarly high aspirations. However, those from poorer homes are significantly more likely to lose confidence in their own abilities and ambitions as they approach adulthood. We urgently need to work together to tackle this inequality."