One of the World's Most Mined Countries Declares Itself Free of Landmines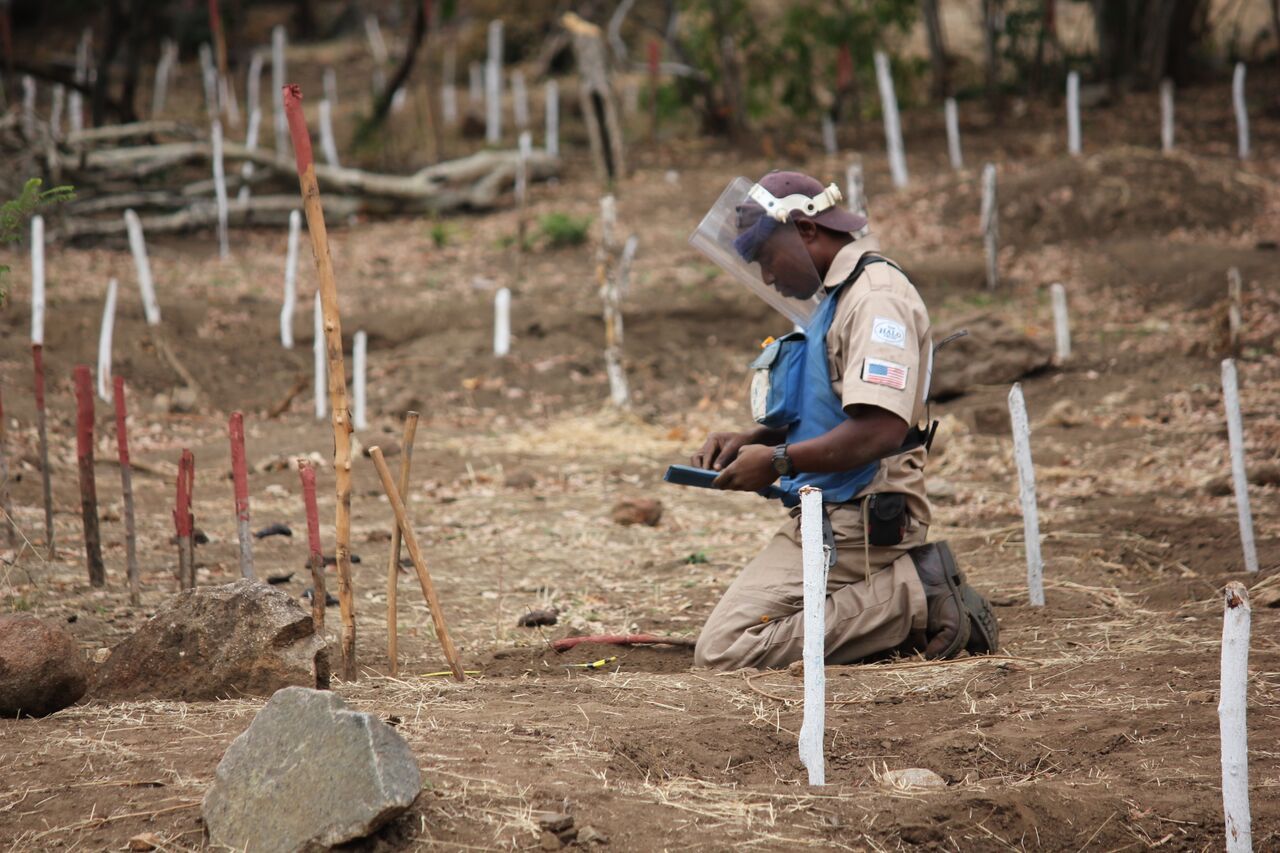 Mozambique, formerly one of the most mined countries in the world, has been declared free of landmines.
Mozambique declared its mine-free status on Thursday, shortly after The Halo Trust, a British nonprofit that has been working for 22 years to clear Mozambique of landmines, destroyed the country's last known device. Mozambique was riddled with over 200,000 landmines after more than 30 years of conflict in the country ended in 1992; mines killed and injured hundreds every year, according to The Halo Trust, which began its mine clearing operation in 1993. Injuries from landmines decreased from 600 a year in the early 1990s to 13 during the past few years, The Guardian reported.
"Mozambique is a compelling example of how dealing with the deadly debris of war systematically and in partnership with government, local people and donors can bring stability, recovery and growth to countries ravaged by war," James Cowan, CEO of The Halo Trust, said in a statement. "Halo is proud to have been part of such a powerful legacy and hopes today's news provides the momentum to strive for a mine free world by 2025."
The Halo Trust says it destroyed 171,000 of the Mozambique's landmines, or around 80 percent, with the help of funding from the U.K., the U.S., Japan and other countries. Other unexploded devices are still prevalent in Mozambique, according to the Geneva-based International Campaign to Ban Landmines. The Mozambican government estimates 10,900 people have been killed or injured by landmines in the country.
The decreasing numbers of landmines has allowed Mozambique's 26 million residents to farm safely and benefit from increased tourism and infrastructure development, including gas and coal. More than 30 million landmines have been laid throughout Africa, the worst-affected continent for this, according to the International Committee of the Red Cross.
Diana, Princess of Wales, famously visited Angola, another African country with many landmines, with the Halo Trust in 1997. Angola, as well as several other African countries including Sudan, South Sudan, Eritrea and Mauritania, are still contaminated with landmines, according to the International Campaign to Ban Landmines.