One Year After #BringBackOurGirls, Protests Remember Missing Students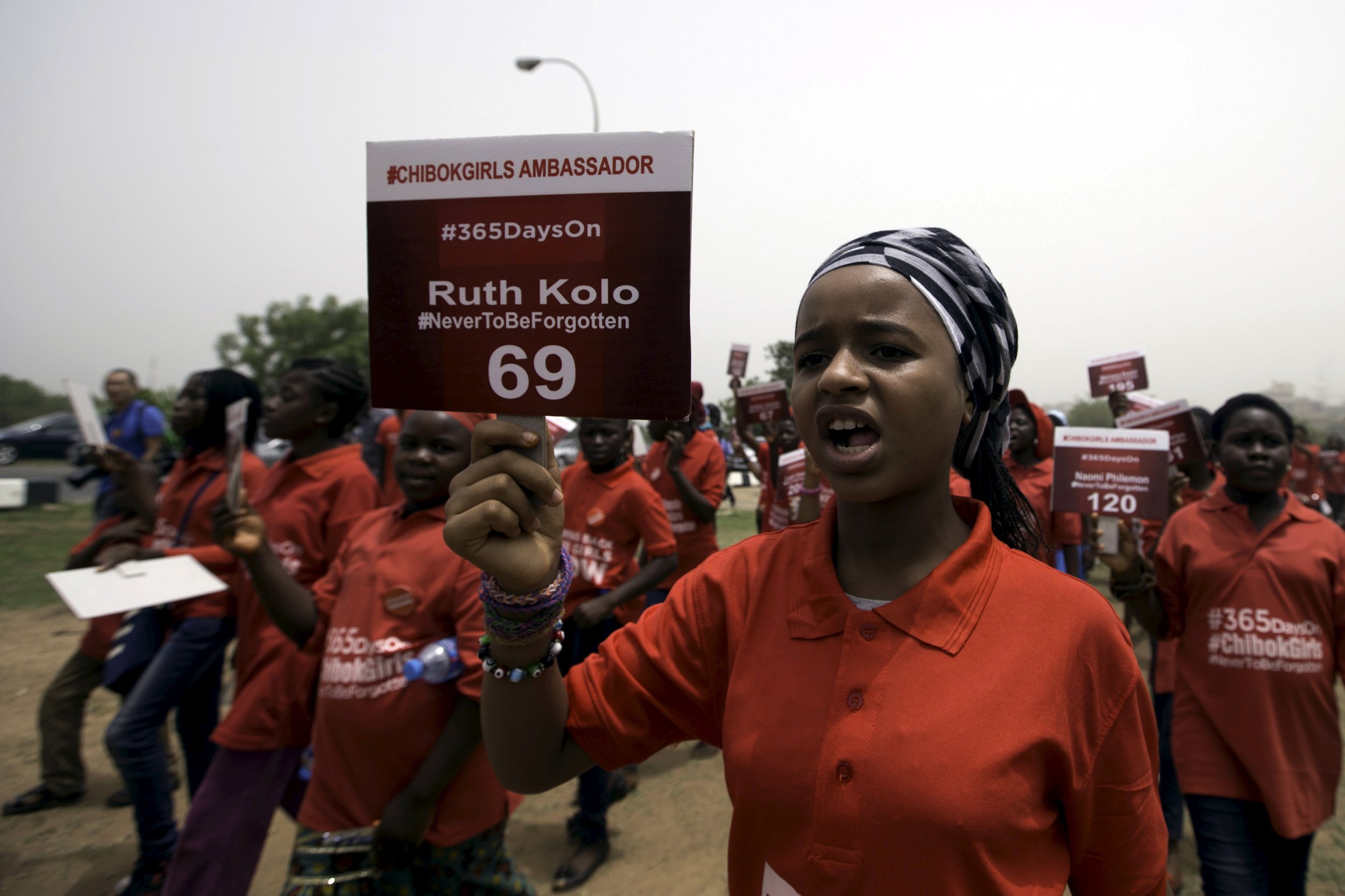 From Paris to Lagos, Nigeria, people took to the streets on Tuesday to the mark one year since more than 200 schoolgirls were abducted in Nigeria by the Islamist group Boko Haram.
At large demonstration in the streets of Abuja, Nigeria's capital, young women chanted "solidarity forever" and wore red T-shirts featuring the hashtag "#365DaysOn," representing the number of days the girls have been missing, the BBC reports. The procession featured 219 girls, one for each student who is still missing. A total of 276 girls were abducted last April in a nighttime attack as they were sleeping, but some managed to escape.
Across the world, there were candlelit vigils and solidarity marches weaved through the streets of major international capitals. Demonstrations in London, Paris and Lagos drew large crowds, including former French first lady Valerie Trierweiler, who attended a march near the Eiffel Tower. New York's Empire State Building was due to be lit up red to mark the day.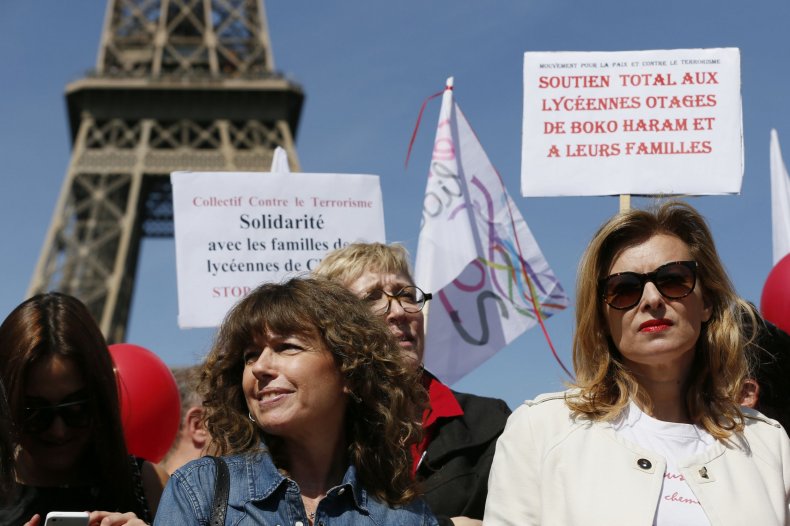 While there have been alleged sightings of the girls, they have still not been found, and there are fears some of the girls could have been forced to marry Boko Haram fighters.
The continued disappearance of the girls and the ongoing threat of violence posed by Boko Haram contributed to the outcome of Nigeria's recent elections. President Goodluck Jonathan was defeated by Muhammadu Buhari, who vowed to destroy the Islamist insurgency in Nigeria and who will be inaugurated on May 29. However, Buhari said today that the country must be realistic about the fate of the girls.
"We do not know if the Chibok girls can be rescued. Their whereabouts remain unknown. As much as I wish to, I cannot promise that we can find them," Buhari said in a statement.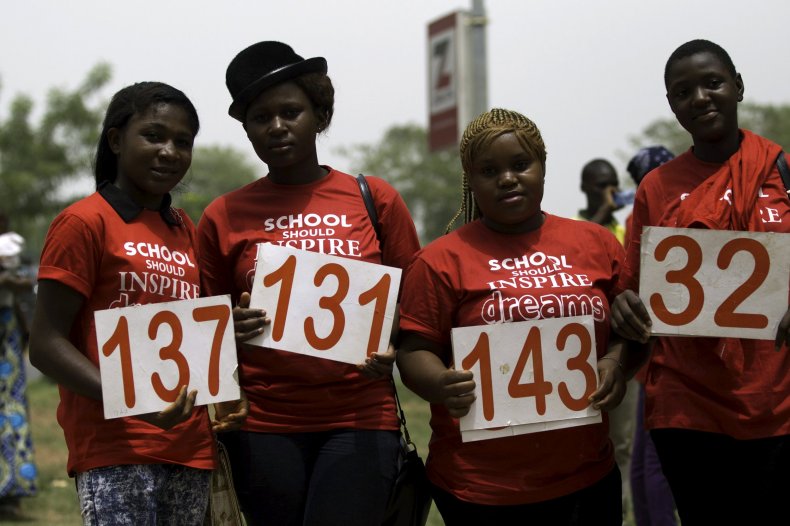 An estimated 2,000 women and girls have been taken by Boko Haram since 2014, according to a report released on Tuesday by international rights group Amnesty International. In many cases, the women and girls have been forced into sexual slavery and trained to become fighters, the group said.
A report from UNICEF published on Monday found that 800,000 children have been forced to flee their homes due to violence by Boko Haram, many of whom have crossed the border into Cameroon, Chad and Niger. In total, around 15,000 people have been killed by Boko Haram since 2009 and more than 1,000 have died this year at the hands of the group. Boko Haram, which loosely translates to "Western Education Is Forbidden," deliberately targets schools and young people getting an education, the report found.