Report: Racial Motivations in St. Louis County Traffic Practices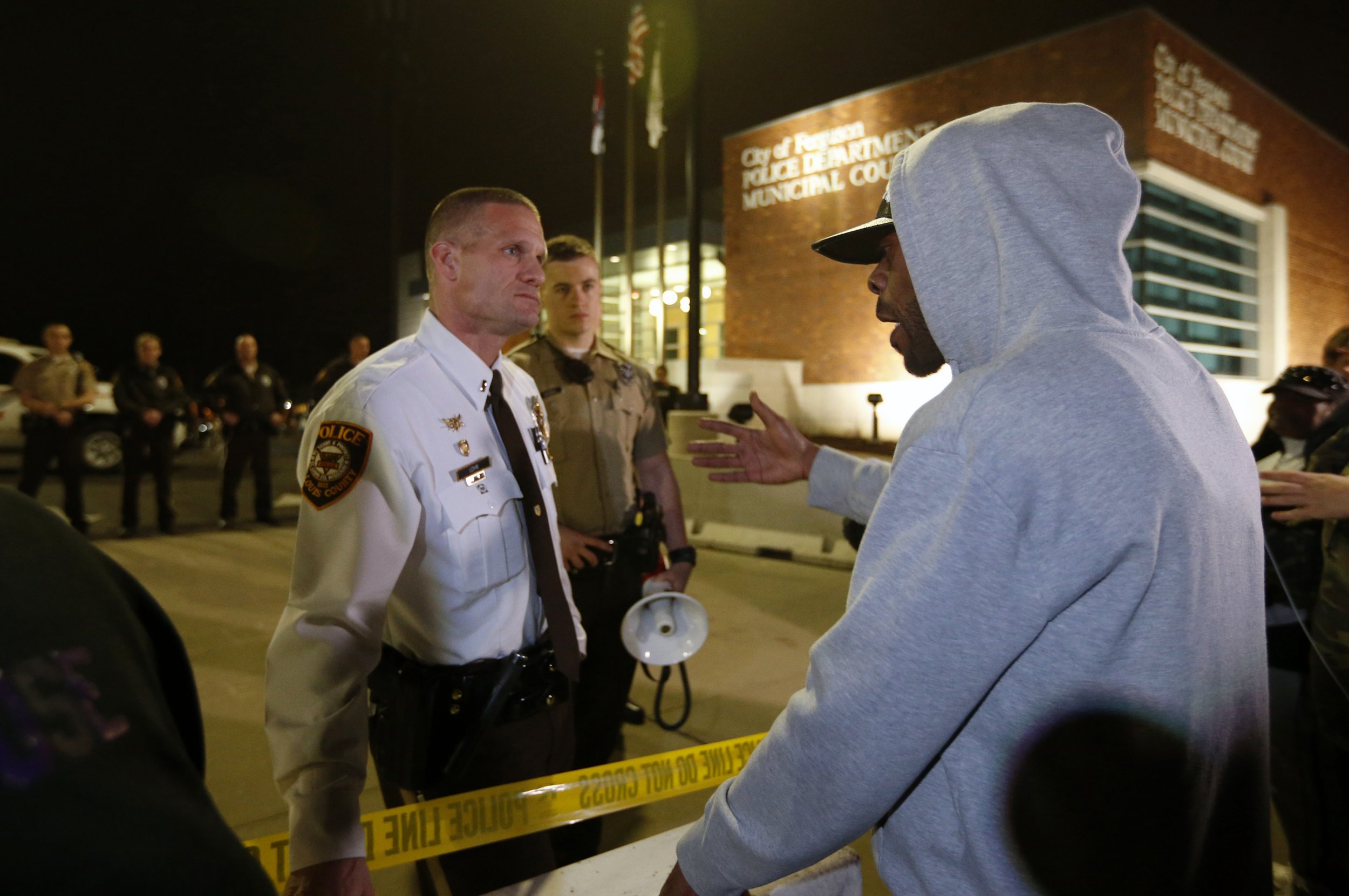 A year after Michael Brown's death brought attention to the dangers faced by African-Americans, including the perils of "driving while black," in Ferguson, Missouri, and other St. Louis County cities, a new report claims that racially motivated traffic enforcement is endemic to many of the area's small municipalities.
In fact, "many St. Louis municipalities are demonstrably worse than Ferguson," says the report from ArchCity defenders, a St. Louis County legal aid organization.
A St. Louis County grand jury and the U.S. Department of Justice decided not to indict Darren Wilson, the former Ferguson Police Department officer who fatally shot Brown, but the DOJ released a report criticizing Ferguson's cops and courts for their traffic ticketing practices, which were said to disproportionately target African-Americans. (Months before the DOJ report, ArchCity defenders released a traffic ticket analysis that had roughly the same findings.)
The municipalities that responded to Newsweek's requests for comment denied the report's assertions, maintaining that the claims of bias are untrue and that the stop data is presented out of context.
ArchCity and other advocates want the Missouri Supreme Court to consolidate all the local municipalities' courts into a "full-time, professional regional court system," believing that this "would not only lessen the incentive to use racially discriminatory fines and fees as a revenue stream, but would also make it easier for poor and Black people to navigate the legal system in St. Louis County and make it easier for organizers and legal watchdogs to monitor compliance."
The legal aid organization estimates a consolidated court system would cost some $6 million to $8 million, whereas the municipalities' separate court systems cost a total of $15.8 million in 2013.
The Ferguson Commission, established by Missouri governor to figure out what legal reforms need to take place in St. Louis County, recently recommended that the courts be consolidated, according to Thomas Harvey, executive director ArchCity Defenders.
"The Ferguson Commission, of their 28 signature recommendations to the governor, to address reforms in St. Louis County—municipal court consolidation is the No. 1 item on that list," Harvey says.
In the report, ArchCity analyzed six municipalities to make its case. "These six municipalities demonstrate that Ferguson is not an anomaly," the report says. "In all six municipalities analyzed, traffic stops of Black motorists are significantly more likely to lead to searches and arrests than stops of White motorists; what's more, many of these rates are comparatively worse than those with respect to Ferguson."
The paper adds: "Like in Ferguson, racial profiling is intimately connected to a lack of oversight and an overreliance on court fines and fees. Rather than meting out justice, these municipal courts are perceived as punitive revenue centers with discriminatory intent."
Below is a full copy of the report:
It's Not Just Ferguson-Consolidate the Municipal Courts