One Year On, How's the Iran Nuke Deal Doing?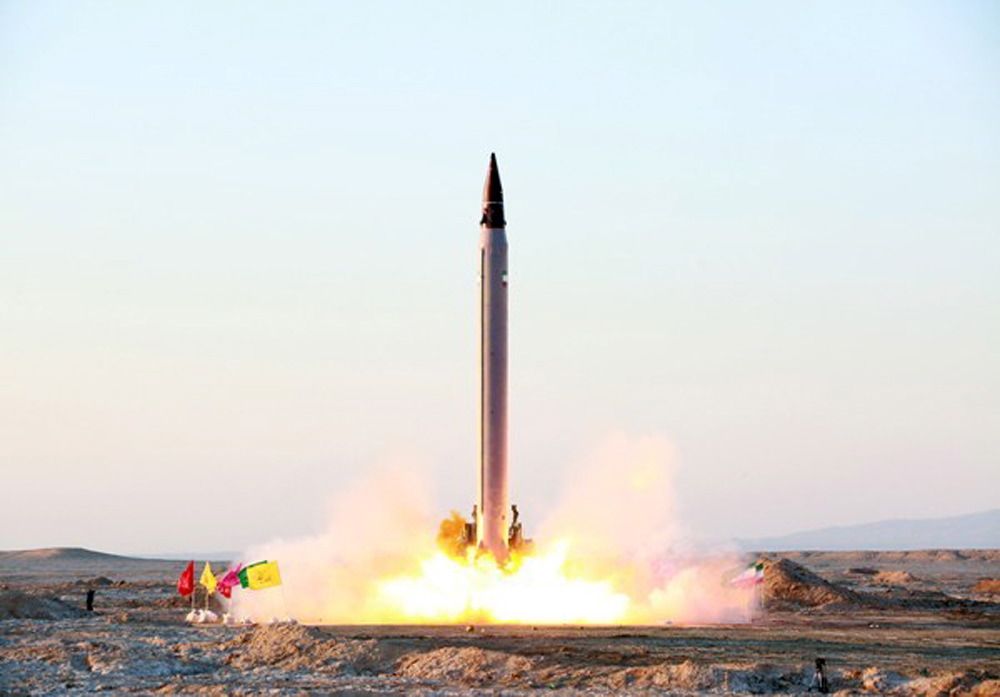 The nuclear deal, signed in July 2015, has been a game changer for Iran.
A year later, the Islamic Republic is again a player on the international circuit. Top Iranian leaders have visited Europe, Asia, Africa and Latin America. Tehran has hosted a steady stream of heads of state or foreign ministers, many from the West, interested in upgrading relations. It even won some praise for "transparency measures which go beyond Iran's obligations" from the International Atomic Energy Agency, the U.N. watchdog.
Yet implementing the deal, known as the Joint Comprehensive Plan of Action (JCPOA), has been rocky—at best.
The challenges are often based on disparate interpretations of what the deal requires, particularly in Tehran and Washington. Both capitals allege that the other is violating the spirit of the historic accord, one of the most important non-proliferation agreements in more than a quarter century.
Tehran contends that the United States is not doing enough to assure European banks and businesses they can now legally deal with Iran—without fear of U.S. penalties. "The United States needs to do way more. They have to send a message that doing business with Iran will not cost them," Foreign Minister Mohammad Javad Zarif told The New Yorker in April 2016.
Washington counters that it has publicly condoned re-engagement, including talks with major European banks . Kerry met with nine executives from leading European banks in May. "European banks, as long as it's not a designated entity, are absolutely free to open accounts for Iran, trade, exchange money, facilitate a legitimate business agreement, bankroll it, lend money," he said.
Washington is also annoyed with Tehran over its ballistic missile tests, which are inconsistent with a U.N. resolution prohibiting "any activity related to ballistic missiles designed to be capable of delivering nuclear weapons." Its tests have increased pressure in Washington for new sanctions on Iran.
The dispute over sanctions is just one obstacle to Iran's interaction with the world. The Islamic Republic remains on the Financial Action Task Force's list of countries linked to money laundering and financing terrorism.
The Islamic Republic also needs to reform its financial sector to comply with international standards, the first step in winning foreign interaction, sales and investment. "It is time for a plan of action on the economy," said David Lipton of the International Monetary Fund, during a 2016 visit to Tehran. "Your ultimate success depends on what you do at home."
U.S.-Iran Relations
Secretary of State John Kerry and Iranian Foreign Minister Mohammad Javad Zarif have maintained the working relationship forged during the grueling 2013-2015 nuclear talks. The two have met at least nine times in the year since the deal was finalized. They have also communicated by telephone and reportedly by e-mail —a significant shift, even though Tehran and Washington still do not have formal relations, which ruptured in 1980.
"There's no question that it opened up the opportunity for communication," Kerry said, in June 2016, of the nuclear deal. The two envoys have expanded discussion to other hot topics in the Middle East.
At the same time, Tehran and Washington both face domestic opposition to further U.S.-Iran engagement. Supreme Leader Ayatollah Ali Khamenei has repeatedly warned over the past year that Washington is trying to infiltrate Iran. He has cautioned against cooperation on regional issues too.
"Whoever trusts in the United States is committing a big mistake and will be hit with a slap by them," he said in televised address last month. "First they enter with a smile and (soft) language but later in practice they will not do what they should do and will not keep their commitment."
In turn, U.S. lawmakers have introduced (but not always passed) new legislation to penalize Iran for missile tests, support for terrorism and human rights abuses. Some legislation, such as the Iran Terror Finance Transparency Act, could interfere with the nuclear deal if passed with a veto-proof majority. The reauthorization of the Iran Sanctions Act, which expires at the end of 2016, would also be interpreted in Tehran as a sign of ill-will.
A thaw in relations has been further slowed by Iran's human rights violations. Tehran's reentry into the world community has not changed its practices at home.
In 2015, the Islamic Republic executed nearly 1,000 people, the highest number since 1989. Over the past year, political dissidents have been denied due process or imprisoned for vaguely-defined criminal charges, including "acting against national security," according to human rights groups. Religious and ethnic minorities have faced discrimination.
Despite his own campaign promises, President Hassan Rouhani has done virtually nothing to improve the plight of women, who have lesser rights in marriage, divorce, inheritance and child custody—and also face harassment over their dress in public.
Artists and journalists have experienced censorship. Iran is also "a source, transit, and destination country for men, women, and children subjected to sex trafficking and forced labor," the State Department reported in June.
Iran in the Middle East
The nuclear deal has opened the way for greater Iranian inclusion on regional affairs. In November 2015, Iran agreed to take part in a U.S.-backed initiative to launch Syrian peace talks. For decades, Tehran has provided strong political, financial and military support for the Assad dynasty, but it has shown a recent willingness to at least explore political solutions. Over the past year, Zarif has repeatedly said there are no military solutions to Syria's five-year civil war.
In early 2016, Iran participated in meetings of the International Syria Support Group. In June 2016, Kerry and Zarif met in Oslo to discuss a wider ceasefire to facilitate dialogue about a political transition. "I do believe the conversation I had with Zarif indicates to me possibilities for how this could be achieved," Kerry said.
Iran shares the West's interest in defeating ISIS, which at one point in 2014 had marched so deep into Iraq that ISIS fighters were less than 20 miles from Iran's borders. Iran is the world's largest predominantly Shiite country; the Islamic State is based on a radical interpretation of Sunni Islam.
"I think the Iranians have a vested interest in doing what they can to prevent the growth of ISIS in that area, because ISIS has a very strong anti-Shia dimension to it, so there are some things that the Iranians can do and even some things that the Iranians have done that have helped to inhibit the further growth of ISIS," CIA Director John Brennan said, on the PBS Newshour, in June. "On balance," he added, "I think they have to do more."
Overall, Tehran has not changed its core policies. The State Department's 2016 Terrorism Report faults Iran for using its Quds Force, an elite wing of the Revolutionary Guards, to "implement foreign policy goals, provide cover for intelligence operations, and create instability in the Middle East."
The CIA chief noted last month, "There are a lot of things that Iran does that tends to facilitate terrorism, and they still are the leading state sponsor of terrorism in the world."
Iran's ballistic missile tests—in October 2015 and March 2016—have been particularly provocative. Iranian claims its missiles are only for defensive purposes. Resolution 2231 "calls upon Iran not to test ballistic missiles that were ' designed ' to be capable… That word took me about seven months to negotiate, so everybody knew what it meant," Zarif said in March.
But the missiles are inherently capable of delivering a nuclear payload, according to former U.N. weapons inspector Michael Elleman. The Treasury Department has subsequently imposed new sanctions on suppliers involved in Tehran's missile program.
The nuclear deal has also not helped to ease tensions between Iran and the region—or won Tehran new allies. In August, shortly after the JCPOA agreement, President Obama told NPR that one indirect consequence of the deal might be "that Iran starts making different decisions that are less offensive to its neighbors, that it tones down the rhetoric in terms of its virulent opposition to Israel."
But the rivalry has only intensified between Shiite Iran and Saudi Arabia, a major Sunni power and the birthplace of Islam. In September, more than 450 Iranians died after a stampede erupted in Mecca, during the Hajj pilgrimage. In January, Saudi Arabia executed a dissident Shiite cleric, sparking demonstrations in Tehran that led to the sacking of the Saudi embassy. Riyadh then broke off diplomatic and economic ties with Tehran. The chasm deepened.
Iran's rhetoric about Israel has not shifted either. In May, Tehran hosted a Holocaust cartoon contest. In his televised address last month, Khamenei lambasted "the US, the evil Britain and the damned and cancerous Zionist regime. These are the main enemies." The nuclear deal has even forged a de facto anti-Iran alliance between Saudi Arabia and Israel, countries both wary of the agreement.
The Next Year
On the eve of the nuclear deal's first anniversary, Kerry said predicting what happens next with Iran is "too fraught with too many variables." But he noted, "Our hope is that we can continue to open the aperture." Progress on other issues depends on the larger fate of Iran's feisty revolution.
"Everybody understands that Iran is going through certain change," he said at the Aspen Ideas Festival. "President Rouhani and Foreign Minister Zarif have a vision … that was carried out in the context of sitting down with us and negotiating. There were those in Iran who didn't want to do that. We're prepared to do that again if we have to."
Over the next year, the deal is likely to remain contentious, partly because both countries have presidential elections. Rouhani faces a potentially tough reelection bid next June. Although he remains popular, public opinion polls indicate disillusionment because Iranians have not felt the anticipated benefits from the nuclear deal. The U.S. presidential campaign has in turn sharpened alarm—and rhetoric—in Tehran about the fate of the nuclear deal.
In March, presumptive Republican candidate Donald J. Trump said , "My number one priority is to dismantle the disastrous deal with Iran." Khamenei responded, in June, by warning that if the next U.S. president tears up the nuclear deal, Iran will "set fire to it."
Others are saber-rattling too. Alaeddin Boroujerdi, chairman of Parliament's Committee on National Security and Foreign Policy, also threatened that Iran would ramp up uranium enrichment—the fuel cycle for a nuclear weapon—if the six major powers fail to meet their obligations.
The nuclear deal only took one of several issues off the table. Even if he is re-elected, Rouhani has limited powers to address the other flashpoints. The judiciary—a separate wing of government linked to human rights abuses—is still controlled by hardliners. Its chief, Sadegh Larijani, is appointed by the Supreme Leader.
The Revolutionary Guards, who report to the supreme leader, have also evolved into their own bloc of political and economic power. They manage Iran's relationships with armed groups abroad. Khamenei, the ultimate arbiter of Iranian policy, has shown no sign of reversing his decades-long support for Hezbollah, Palestinian groups and others, let alone his intense distrust of the United States.
As a result, U.S.-Iran cooperation beyond the nuclear deal seems limited, at best, for the near future. The pendulum, for now, is swinging back.
Garrett Nada is the assistant editor of The Iran Primer, a joint project by the U.S. Institute of Peace and the Woodrow Wilson International Center for Scholars.