One Year Later, Rubble Still Chokes Haiti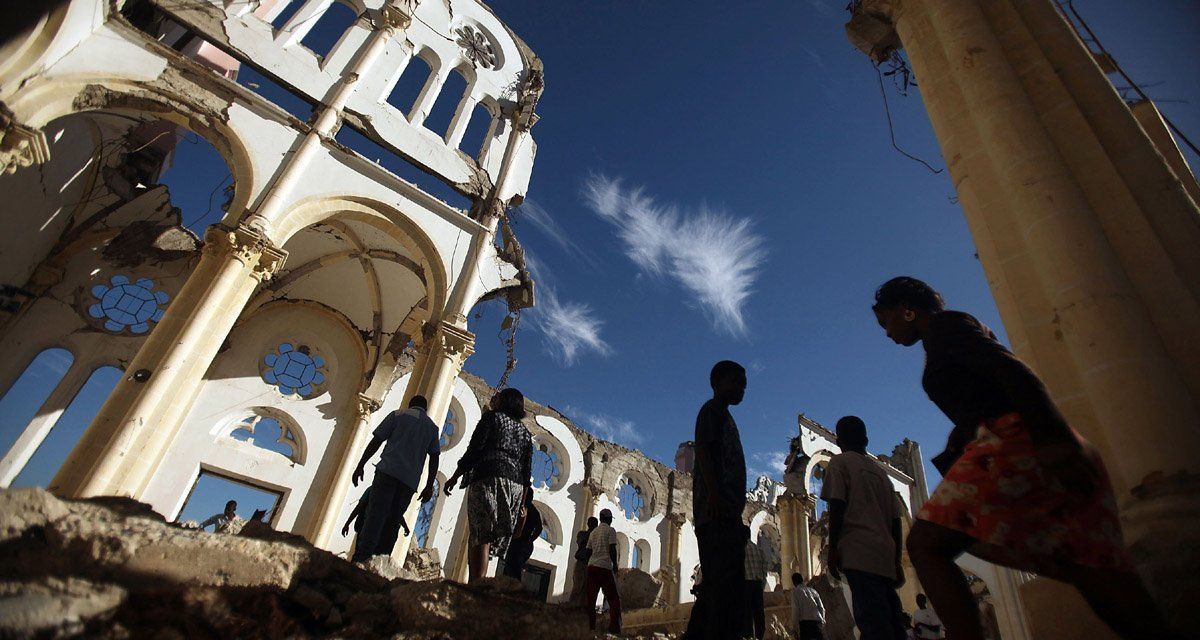 One year ago today, Evelyn Margron was trapped beneath her collapsed Port-au-Prince home, her right arm crushed under several pounds of concrete, her grandson pinned below. It was the day that a 7.0-magnitude earthquake transformed Haiti's capital city and the surrounding area into rubble, eventually killing some 230,000 people. Margron was not one of the fatalities. The 56-year-old country director for the Dutch human-rights group ICCO was pulled from the rubble and eventually treated in the Dominican Republic for her crushed chest, broken arm, and collarbone. "The people who got me out of the rubble—I did not know them and they did not know me. But it happened so many times that night," Margron says in a nod to the solidarity that Haitians say was the predominant mood of the day.
That cohesion endures, as the Haitians who survived the events of Jan. 12, 2010, pause to honor those who did not. But looking around the city where she grew up, Margron says she can hardly tell that even a day has gone by, much less a year. "The city is destroyed, a lot of landmarks had disappeared—churches, schools, and public places. You don't even know now how to give directions to someone who doesn't know the route. It looks like a country that is not going anywhere."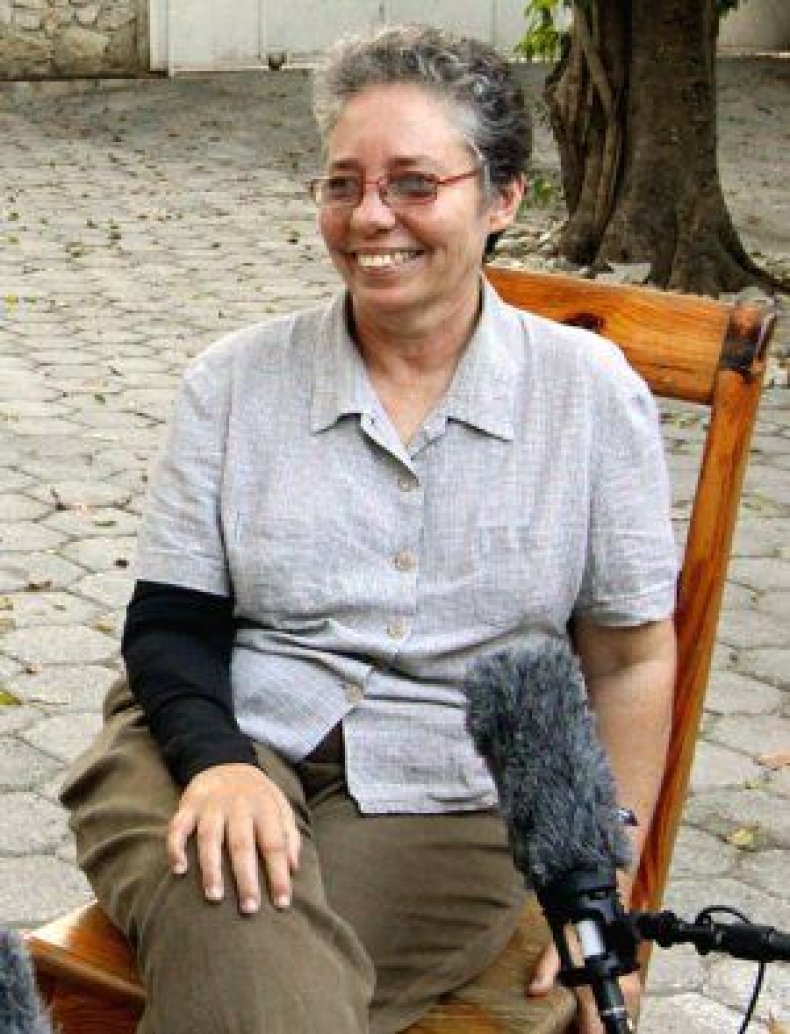 Haitians have little reason to feel optimistic about the process of rebuilding their lives and their nation. Only 5 percent of the debris has been cleared, and 1 million people remain displaced, scraping by in shacks made of sticks and tarps, many without access to proper hygiene, food, and drinking water. And even that unstable existence is now being threatened, as landlords begin to evict squatters in order to rebuild.
There are plenty of explanations for the slow pace of reconstruction. The absence of preexisting infrastructure is preventing the removal of rubble at the pace initially set by overoptimistic expectations. Distribution of money is being stalled through the usual disorganization and incompetence that has plagued Haiti for the last two decades. And urgent concerns, such as a lack of food and water and the ongoing cholera epidemic are drawing the attention of NGOs away from Haiti's longer-term needs.
Many Haitians, including Margron, mostly blame their own government for the lack of progress. "Our state is not taking the initiative to get the country moving," says Margron. "In that way the country hasn't changed—it has been like that for years. Reconstructing is not something we knew how to do."
Whether because or in spite of Haiti's weak government, which is currently under heavy criticism for running a flawed November election, the task of rebuilding has been largely delegated to foreign actors. Private donors pledged more than $5.6 billion to help Haiti rebuild during President Bill Clinton's International Donors Conference last March. But little of that money actually has been collected, and the former president is now pushing to hold the donors accountable. At the reopening ceremony for Port au-Prince's historic Iron Market on Tuesday, Clinton praised the telecommunications CEO who funded the reconstruction project in a pointed nudge to others: "What does this building mean? It means Dennis O'Brien is a man of his word."
Publicly pledged money is trickling in slowly, too. Little of the $10.2 billion pledged by governments to the Interim Haiti Recovery Commission, which Clinton co-chairs, has arrived. The U.S. Congress pledged $1.15 billion in reconstruction funds to be disbursed in 2010, but because of delays, the money became available too late for most of it to be used last year. That makes Jean Osée very angry. The father of seven, who lives in a tent camp across from Haiti's collapsed National Palace, says America's historical influence on the island should oblige it to lead—not delay—the reconstruction. "In the Monroe Doctrine, it says [the] Americas is for America. If we belong to them, they should take care of us."
Although the question of how to delegate the various responsibilities for Haiti's massive reconstruction is critical, Margron says it's equally important for Haitians to continue developing themselves as individuals. "Reconstruction is not only the reconstruction of buildings; it's also about reconstructing us, the people. We have been so shocked and wounded in our bodies and our souls by what happened that January 12, it's taking time to get quiet again and think about what we want for our country."
To that end, Haitians are commemorating the anniversary by holding Catholic mass in front of the ruins of Port-au-Prince's National Cathedral, by honoring deceased students and children at the city's premiere university, and by marching to demand their humanitarian needs be met and their rights respected. One coalition of grassroots organizations spent the week leading up to the anniversary hosting events in which Haitians congregated, not to remember their troubled past, but to ensure that they fit comfortably into its future.
Margron says this process is necessary for diverting the Haitian mentality away from the events of last January toward acceptance of how Haitians' lives have changed since then. "I have developed a sense of temporality—you have to enjoy every moment of life while you're living," she says. "I have come to appreciate the solidarity of my people, the solidarity they showed one another at that moment. Before aid came from the Dominican Republic or from other countries, Haitians were already helping Haitians, and they are still doing so."
Ton Vriens of Haiti Reporters contributed to this report.