One-Year-Old Killed in North Carolina Shooting: Police
Police in Charlotte, North Carolina, say that a 1-year-old child was shot and killed during a shooting on Saturday night.
Police received a call around 8 p.m. about an assault with a deadly weapon and responded to an apartment building, according to local news station WSOC.
When local law enforcement arrived at the scene, they found a 1-year-old and a 7-year-old child suffering from gunshot wounds. After being taken to the hospital, the 1-year-old was pronounced dead, WSOC reported. Meanwhile, the other child was reported to have suffered non-life-threatening injuries.
The shooting is still being investigated by police, who are urging the public to contact them with any information.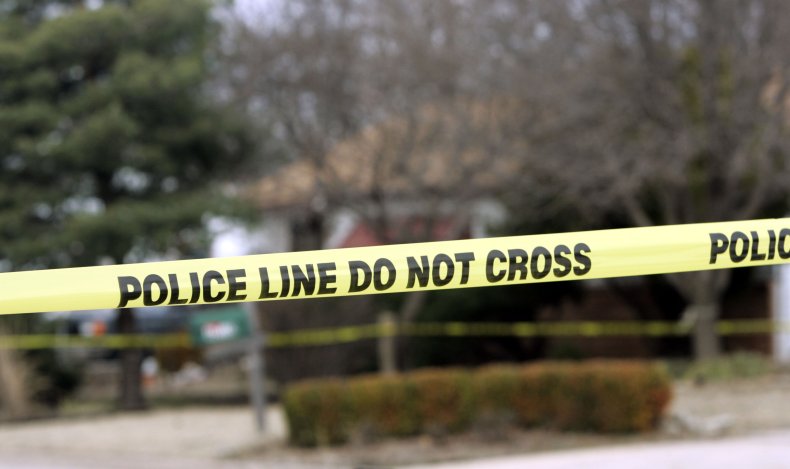 Newsweek has reached out to the Charlotte-Mecklenburg Police Department for additional information and any updates regarding its investigation.
According to the latest data from the Gun Violence Archive, 806 children and teenagers have been killed by gunfire so far this year. In addition, more than 2,000 have been injured due to guns.
Other Victims of Gun Violence
In another shooting this weekend, police in Chicago said that a 5-month-old girl sitting in a car was shot in the head and killed after someone in a nearby vehicle opened fire. A 41-year-old man was also injured and suffered a "gunshot wound to the eye area," but was initially reported to be in good condition.
"I spoke with this mother. Yes, she's very distraught," crisis responder Andrew Holmes, said of the shooting, according to the Sun-Times Media Wire. "That's a five month old baby. Nine months she carried that baby, nourished that baby. And it take a damn fool to discharge that weapon and take baby's life."
Earlier this month, a 2-year-old boy and his mother were shot in a drive-by shooting in West Memphis, Arkansas. The child was killed, but his mother was taken to a hospital and is expected to survive, police said at the time.
"The target you were looking for was not even nowhere around. We have to exhaust all resources to make sure we bring you to justice," West Memphis Mayor Marco McClendon said, according to Fox 13. "You have individuals who do cowardly, and I mean cowardly, moves and actions. And you're taking the life of a child who may have had a bright future for years and years to come. And now you're on the run."
In a separate incident last month, a 1-year-old child was killed in a drive-by shooting in downtown Pittsburgh. Police said they found the baby "with a gunshot wound inside a vehicle," and that the child was pronounced dead "shortly after their arrival."