Flat, broad and remote, the semi-arid steppes of Kazakhstan are home to the world's oldest space launch facility, the Baikonur Cosmodrome. The location initially served as a missile test site for the former Soviet Union and was chosen for its emptiness. The first human to travel into space, Yuri Gagarin, rocketed into orbit from this facility in 1961. Since then, Baikonur has grown into a bustling complex of launch and ground control facilities and a town populated by those who run them.
But the desert steppes east of the Aral Sea are still barren and otherworldly. In fact, in the right light, if you look in a certain direction, the Cosmodrome's surroundings look a lot like the dream destination of many rocket scientists, cosmonauts and explorers: Mars. And on Friday, March 28, a Soyuz spacecraft launched from the Cosmodrome, carrying U.S. astronaut Scott Kelly and Russian cosmonaut Mikhail Kornienko off on a mission in which one of the primary goals is to see how the human body would hold up on a trip to the Red Planet.
The two space travelers journeyed six times around the earth (that took them about six hours), then docked at the International Space Station about 200 miles into low-Earth orbit.
Two days later, NASA Administrator Charles Bolden and President Obama's science advisor, John Holdren, welcomed Kelly to the International Space Station.
That's where they will spend the next year: within the orbiting lab's 13,696 cubic feet, roughly the size of a conventional six-bedroom house. It's called the one-year mission — though thanks to strict rocket launch schedules, the sojourn will end up 23 days shy of an Earth-year.
The mission is the latest in a series of Mars-centric NASA projects. On March 11, the agency tested a booster rocket that will help propel its Space Launch System rocket and an Orion spacecraft to deep space destinations, including Mars. An Orion made a 4.5-hour test flight 3,600 miles into space in December 2014; data from that test will be used to improve the spacecraft's design. Engineers also are testing new spacesuit designs and next-generation drag devices that will be needed to safely land the heavier craft that will travel to other planets. But perhaps the most important thing NASA is working on when it comes to the eventual mission to Mars is preparing the astronauts.
Kelly and Kornienko make good test subjects. Kelly will be adding to 180 days previously spent aloft since 1999 on space shuttles and the ISS, while Kornienko logged 176 days on two previous ISS expeditions. They won't be the first to spend roughly a year off the Earth, either. Four Russian cosmonauts did so between 1987 and 1995, with Valery Polyakov holding the record at 14 months on the Mir space station in 1994 and 1995.
But this one-year mission is less about records and more about science. Way back in the 1990s (bioscience moves fast), we had a relatively limited understanding of what long periods of time in space did to the human body and mind. So, about three years ago, managers at Roscosmos, the Russian federal space agency, suggested a one-year mission, with a goal of moving us closer to sending humans to Mars. NASA quickly signed on.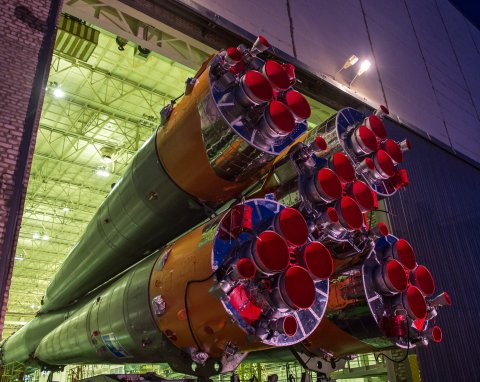 This project has been a long time coming. In fact, NASA's Human Research Program at the Johnson Space Center in Houston has, for years, been tasked with solving Mars-type mission problems, says John B. Charles, the program's associate manager for international science. It uses the ISS to conduct research and develop technologies that will allow humans to travel longer and farther in space, covering everything from providing appetizing and nutritious food to protecting astronauts from increased radiation exposure and developing ways they can remain physically fit.
A mission to Mars would take at least 30 months, much more time than humans have spent in space and well beyond the typical six-month stints on ISS. Research on the space station has taught scientists much about what happens to humans after those six months in space, documenting bone and muscle loss, damage to the immune system and thickening of the arteries, to name a few. But whether those and other effects continue through the next six months and beyond, and at what pace, remain a mystery.
The Human Research Program dug into its data and chose 17 investigations it had done during space flights for Kelly to reprobe on his year-long trip. The goal, of course, is to compare the impacts of the shorter trips on the human body to the effects of a long flight. It helps that Kelly has been up in the ISS before: "We picked several experiments that Kelly performed on his previous six-month mission to make that comparison very clear," Charles says.
Some of the experiments address issues scientists know will pose problems on long-term missions, such as decline in fine motor skills and vision. For example, nearly a third of American astronauts have experienced impaired vision while in space. Researchers suspect that this happens because in the absence of Earth's gravity, fluids in the body shift around, with more ending up in the head, where it changes the shape of the eyeball. Two investigations are examining whether that is what happens and if so, exactly how.
To test and track fine motor skills, Kelly and Kornienko will perform a set of specific tasks on a touchscreen (including dragging, pinching and rotating) at regular intervals, with other subjects perform the same tasks on Earth. Fine motor skills will be critical for landing on Mars or other planets, especially early on, before there's ground support. They and other crewmembers also are keeping journals researchers will review periodically for insight into how each responds to the isolation and confinement of the space station. Though it might sound unscientific, studying the journals of astronauts spurred changes to the ISS, such as addition of a seven-window cupola (which has room for two crew members to work at the same time, spectacular views) and private sleep chambers (which means no more sleeping in the middle of the office, as it were).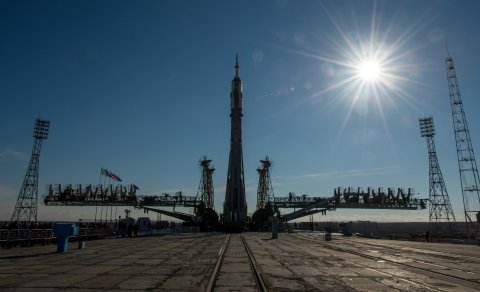 Then there's the part of the mission that's been getting the most media attention: following Kelly's selection for the one-year mission, NASA scientists realized they had another unique opportunity on their hands given the fact that he has an identical twin, retired astronaut Mark Kelly.
Taking advantage of the fact that Scott and Mark are as alike as any two humans can be, the twins study experiments focus primarily on the effects of spaceflight at the genetic level. While Scott is in space, Mark will serve as a control subject. Of course, one pair of twins hardly qualifies as a statistically significant sample, so these studies won't be able to definitively separate effects of spaceflight from the normal differences that exist between all humans—even identical twins. But, Charles says, the twins study could help identify previously unanticipated potential issues with longer spaceflight so NASA can examine those issues more in-depth before they send any astronauts to Mars.
Kelly is cautiously optimistic about the one-year mission. "I'm hopeful there's not a big cliff out there with regard to our ability to stay and live and work in space for longer periods of time," he said in January before departing for a final two months of training in Russia. "I think we're not going to know until we've actually done it. I look forward to coming back and saying the data suggest that a year is no problem."
Meanwhile, life on the ISS will go on as usual. The first expedition to it docked November 2, 2000, and the orbiting laboratory has been continuously occupied since by a revolving cast of 215 individuals. During Kelly and Kornienko's stay, 13 other crew members will come and go, remaining anywhere from 10 days to six months and conducting their own experiments. And, in addition to taking part in the one-year investigations, Kelly and Kornienko will be helping with regular ISS maintenance and operation. For example, they'll be working on the wiring of the space station, and reconfiguring some of its components in order to improve its docking capabilities.
There will probably be more long-term human space trips to follow. The Human Research Program has proposed additional one-year missions, Charles says. (The request is currently under consideration by the ISS partners: NASA and Roscosmos, along with the European, Canadian and Japanese space agencies.) Kelly and Kornienko deflected questions about whether they would sign up for another one-year mission, although neither ruled it out. "Space is a magical place," Kelly said at the final prelaunch press conference. "It's the most fun you can have."
Whether he still feels that way after returning to the Kazakhstan steppes some 340 days from now remains to be seen.