OnePlus 7 Pro and 5G: Price, Pictures, Colors, Specs Revealed—and the Phone Has a Secret Pop-Up Selfie Camera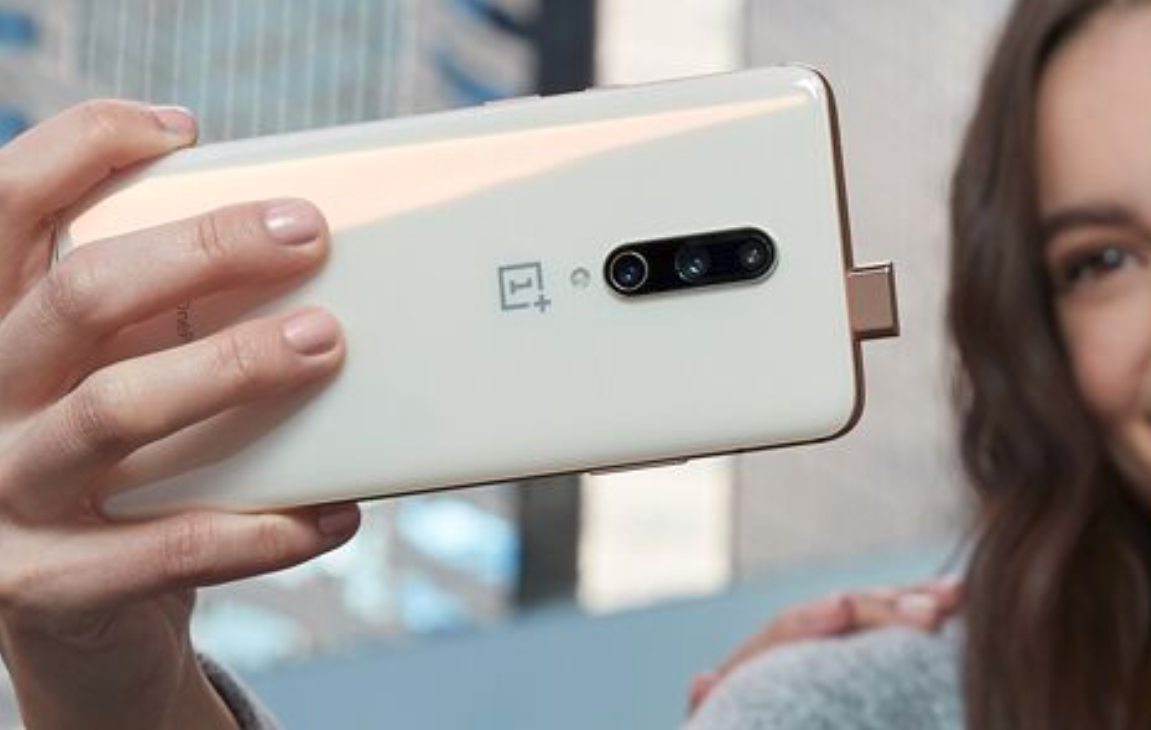 After weeks of glossy marketing efforts, smartphone maker OnePlus has unveiled three new flagship handsets: the 7, 7 Pro and a model that incorporates 5G technology.
Announced today inside a trendy London venue, the company came out swinging, promising the Pro—starting at £649 ($669)—will have the "most advanced smartphone display" in the industry and a nifty pop-up camera that keeps bezels to a minimum and banishes the notch.
The models will be birthed into a market that is increasingly hyper-competitive. The OnePlus phones come shortly after headline-grabbing releases from technology giant Google (the Pixel 3a range consists of cheaper phones with high-end cameras) and the controversial Chinese competitor Huawei (the P30 Pro boasts the pinnacle of mobile zoom photography).
But OnePlus has been gaining traction in recent years, and the three new phones will build on the goodwill earned by last year's 6T—largely praised for its speed, design and battery life.
As 5G infrastructure is not yet available to consumers (and initial tests had unremarkable results) the OnePlus 7 Pro is likely to be the main attraction—for now at least. The 7 Pro comes in three main colors: Nebula Blue, Mirror Gray and Almond. The 7 comes in Mirror Gray and Red.
The Pro, which has smooth curved edges, comes with a Qualcomm Snapdragon 855 chip, up to 12GB of RAM, a triple camera setup with 3X optical zoom, an in-screen fingerprint scanner and a 4,000 mAh battery. The screen is a 6.67 inch full AMOLED display with a 90 Hz refresh rate, which OnePlus said will offer smooth animations when swiping between applications.
Despite a multitude of leaks about the phones prior to the reveal, pricing remained murky. Until now. We now know the handset models will appear on store shelves from later this month:
OnePlus 7 Pro 6GB RAM, 128GB ROM Mirror Gray: $669 21st May
OnePlus 7 Pro 8GB RAM, 256GB ROM Mirror Gray: $699 21st May
OnePlus 7 Pro 8GB RAM, 256GB ROM Almond: $699 June
OnePlus 7 Pro 8GB RAM, 256GB ROM Nebula Blue: $699 21st May
OnePlus 7 Pro 12GB RAM, 256GB ROM Nebula Blue: $749 21st May
OnePlus 7 6GB RAM, 128GB ROM Mirror Gray: £499 June
OnePlus 7 8GB RAM, 256GB ROM Mirror Gray: £549 June
OnePlus 7 Pro 5G Coming "soon": Price unknown
The pop-up front-facing camera—a 16 MP f/2.0—is housed in a top corner of the device. The company claimed its "elevator mechanism" had been tested more than 300,000 times. If the phone "senses" it is falling, OnePlus said it will automatically retract in under a second.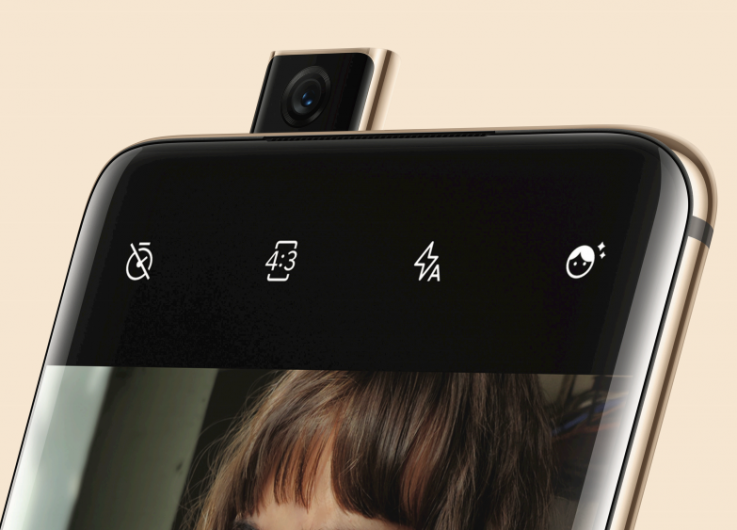 The primary triple-camera setup easily packs more of a punch: a 48 megapixel (f/1.6) main shooter alongside an 8 megapixel telephoto (f/2.4) and a 16 megapixel ultra wide (f/2.2).
For video capture, the Pro records in a 4K resolution at 30/60 fps and 1080p at 30/60 fps, the firm said. The camera on the standard OnePlus 7 model consists of a dual-lens setup.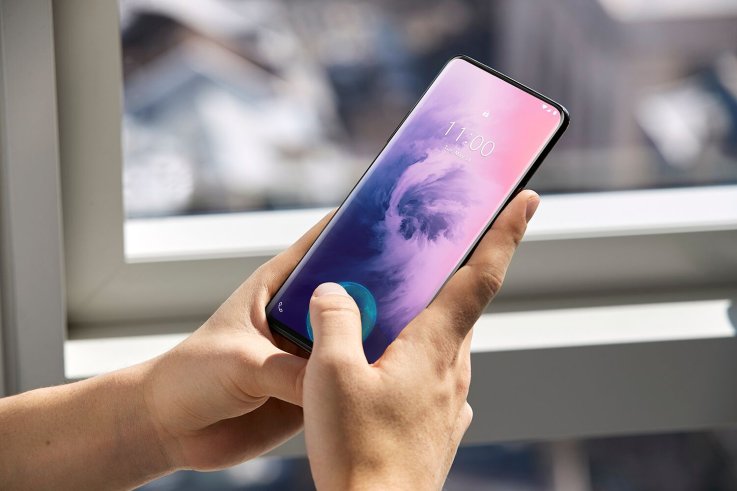 On the front of the screen is a fingerprint sensor with reduced lock time when compared to prior models. It reportedly takes 0.21 seconds to power up with biometrics. In terms of the battery life, the 4,000mAh battery in the Pro goes from 0-50 percent in approximately 20 minutes.
The mid-to-high range of pricing of the OnePlus 7 and its bigger brother Pro model places the devices somewhere between the Pixel 3a XL ($479), the P30 Pro ($899) and the Samsung Galaxy S10 Plus ($999-$1,249). The OnePlus 6T started at $549.
The OnePlus 7 5G version, which is powered by a Snapdragon 855 chip and X50 5G modem but otherwise looks just like the Pro, is likely to be more expensive—but that remains unconfirmed at the time of writing.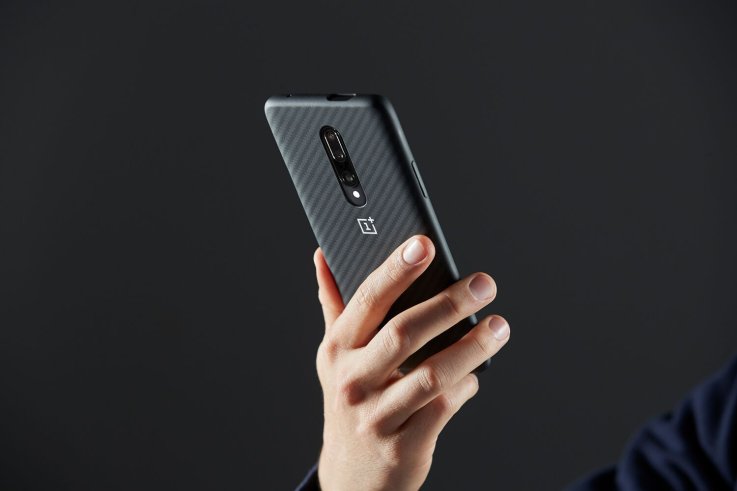 OnePlus 7 Pro and 5G: Price, Pictures, Colors, Specs Revealed—and the Phone Has a Secret Pop-Up Selfie Camera | Tech & Science