OnePlus Nord Buds Review: Budget Wireless Earbuds You'll Love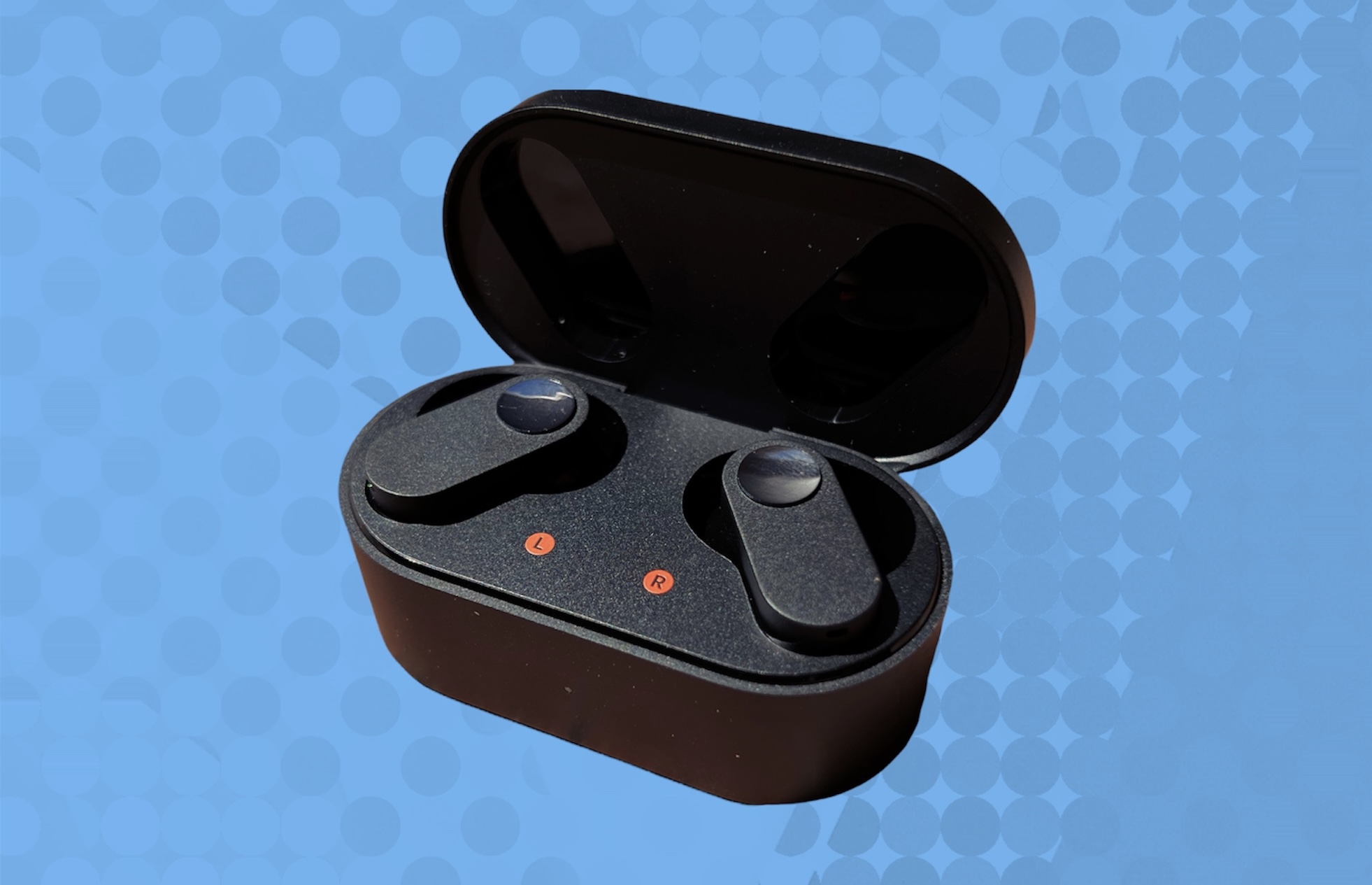 It's hard to get excited about low-cost wireless Bluetooth earbuds. Most of the time, they sacrifice fit and finish, among other things, to keep the price down. While the new OnePlus Nord Buds aren't full-featured, they get all the basics right. These are great wireless earbuds for anyone who wants to keep things simple. You won't be settling on inferior sound.
You shouldn't judge a book by its cover, but it was the modern, stylish design that initially made me take notice of the Nord Buds. Plus, because I've enjoyed wearing other earbuds from OnePlus, I was hopeful these would also employ a comfortable fit—they do.
The Nord Buds can be great primary earbuds for everyday use. But, since they only retail for about $40, they also make an excellent backup or secondary earbuds. Whatever you need them for, they'll be great.
TL;DR
Pros:
Comfort fit with sleek modern design
Exceptional sound
Fast charging with long battery life
Cons:
Call quality isn't great
No awareness or transparency mode
No ear detection
Buy at OnePlus.
Cheap Wireless Earbuds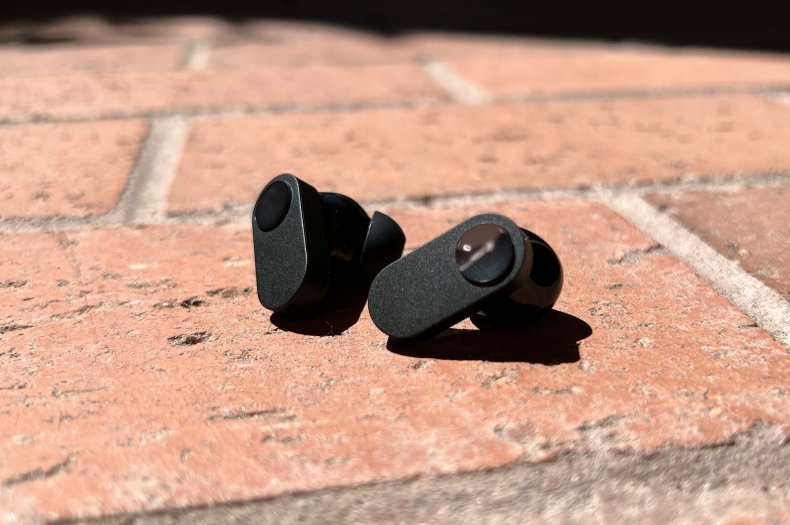 The OnePlus Nord Buds are decidedly a low-cost product. After spending some time with them, though, I think these mostly make the right trade-offs. You can't have an abundance of features if the product is only going to cost $40, but you can have a few.
These Nord Buds are IP55 water and dust-resistant. They have a listening time of 7 hours, and 30 hours total with the charging case. Ten minutes of charging will get you 5 hours of listening time. They also support Dolby Atmos, use fast pairing for Android and there are four microphones used for voice calls, but that's about it for the list of features.
I like the simplicity of this product. That's largely thanks to their crisp and robust audio quality and easy wearability. These are extremely comfortable to leave in your ears for long periods of time while listening to clear and vibrant music.
I compared the OnePlus Nord earbuds directly to Sony's new Linkbuds S, which retail for about four times the price. The Nord Buds don't have the same bass depth or richness across the spectrum. Those sound discrepancies are only really noticeable when you are switching back and forth between the two pairs. Surprisingly, however, the Nord Buds at least put up a respectable fight. They do pack a lively and pleasing audio punch that you might expect from more expensive ones.
Listening to music isn't hollow, it just doesn't have the same fullness that a lot of more expensive earbuds can produce. You probably won't feel most songs in your bones. The thing that will blow you away won't be how music sounds, but that it can sound like this for only $40.
Pros and Cons of Nord Buds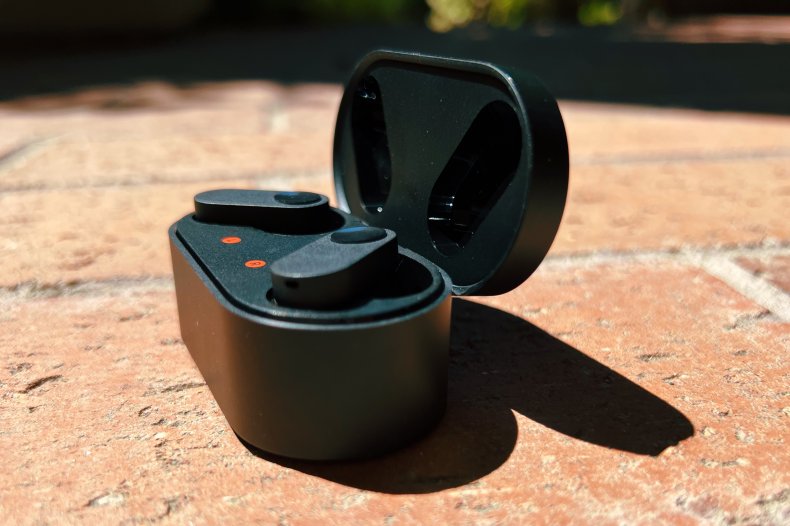 The Nord Buds make a great first impression. Some of their shortcomings begin to expose themselves after a few days of use, across different circumstances. For example, the first time I pulled one out to talk to someone, I realized there was no ear detection to automatically pause the audio.
If you do need to pause audio, the touch controls are a little hard to accurately tap, each and every time. This isn't unique to the Nord Buds, but a result of small touch targets and no physical moving parts.
Overall, the charging case is sleek and attractive, but its shape isn't the most accommodating. The case is blocky, which creates a lump in your pants pocket. It's close to being really nice, but still a little too large in too many directions.
A highly disappointing area for some people could be the quality of voice calls while using the Nord Buds. The fact that OnePlus advertises four microphones might lead you to believe calls sound good, but this was not my experience. To me, my voice sounds over-processed and digital. It's almost like in trying to suppress external noise, these earbuds are doing extra harm in this area. The audio quality for voice calls is certainly usable, but don't expect too much here.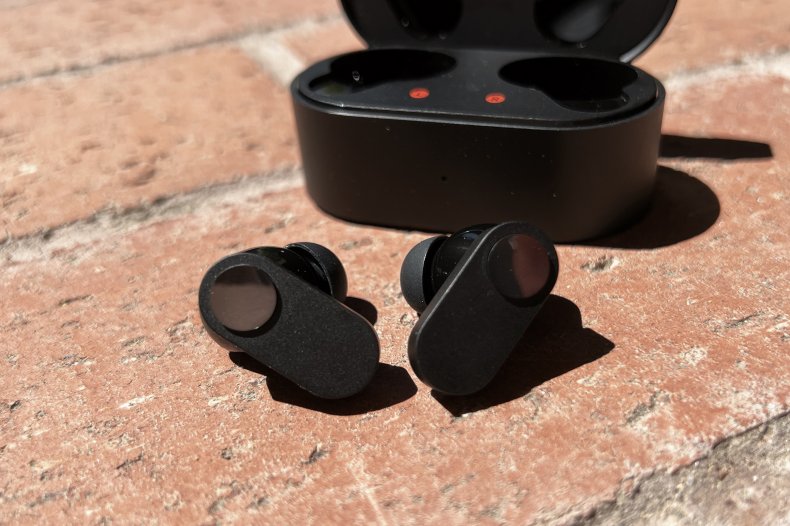 Should You Buy the OnePlus Nord Buds?
If need some wireless Bluetooth earbuds to listen to music, watch movies or consume content, I'm having a hard time thinking of better ones for the $40 price. The value of the OnePlus Nord Buds is off the charts.
With ear detection and maybe a transparency mode, these would be a champion at almost any price. Budget wireless earbuds just can't have it all, however. Reminding myself that these are a low-cost product was actually the biggest challenge during my testing. They're that good.
Pre-order at OnePlus for $39 (starting May 31).
Newsweek may earn a commission from links on this page, but we only recommend products we back. We participate in various affiliate marketing programs, which means we may get paid commissions on editorially chosen products purchased through our links to retailer sites.