Ongoing Hollywood Sexism Debate Picks Up Steam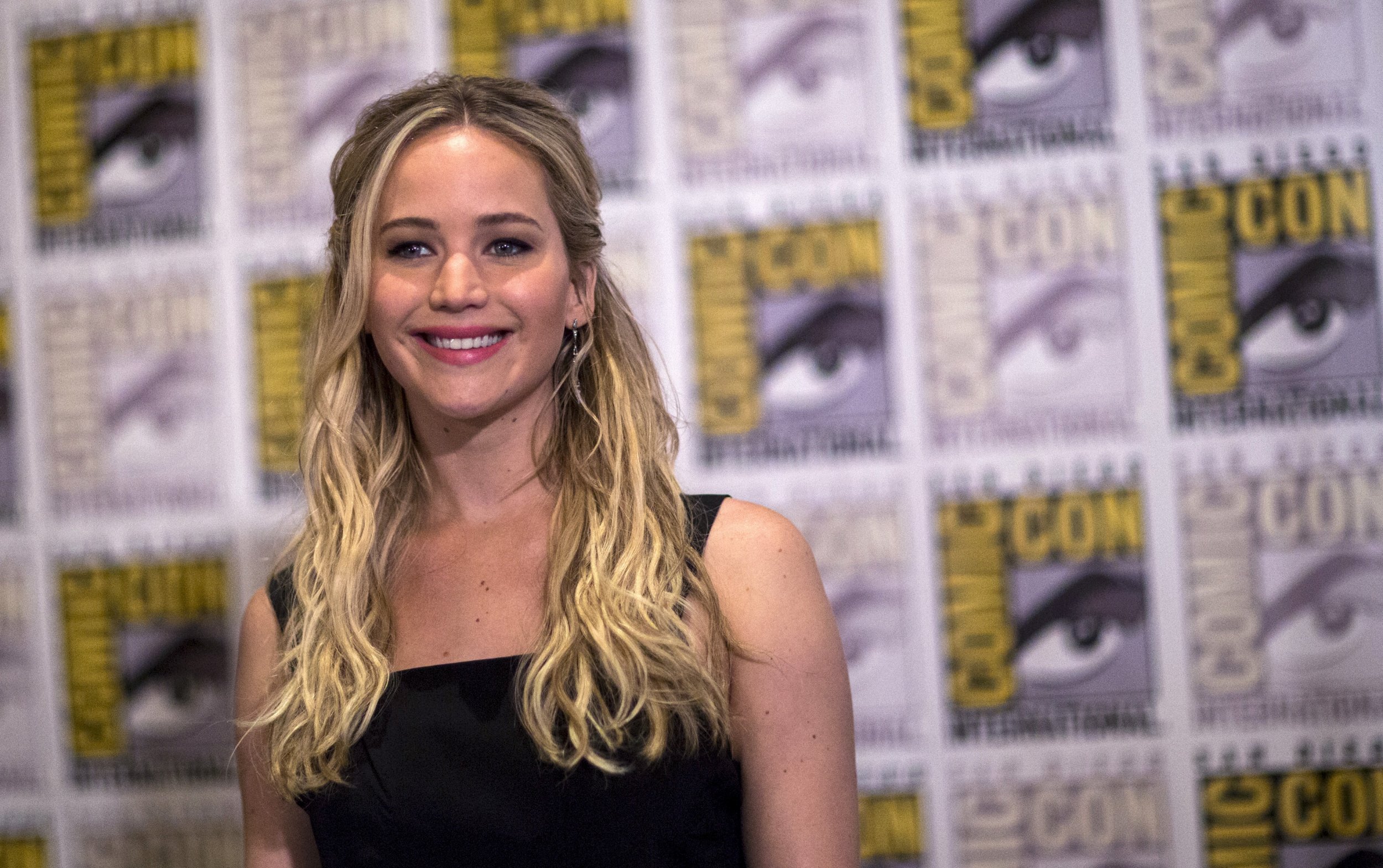 The pervasive problem of pay inequality in Tinseltown has been thrust into the spotlight once again after Academy Award-winning actress Jennifer Lawrence penned an essay Tuesday for Lenny Letter, Lena Dunham's newsletter, titled "Why Do I Make Less Than My Male Co-Stars?" In it, she writes that the imbalance between the sexes in Hollywood is evident not just in pay discrepancies, but in attitudes.
The great Sony email hack of 2014 revealed, among other things, that Lawrence and Amy Adams had been paid $2 million less than their male American Hustle co-stars Jeremy Renner, Bradley Cooper and Christian Bale. The revelation is supported by data, too: San Diego State University recently published a study showing that women held just 12 percent of leading roles in 2014's top-earning films. The numbers for women on crews were even worse, and have prompted the American Civil Liberties Union to request an investigation into "the systemic failure to hire women directors at all levels of the film and television industry," as Vanity Fair reports.
In her essay, Lawrence probes a double standard that's ubiquitous in Hollywood and well beyond: a gendered and historic inequality that dictates that women be "likeable" lest they be labeled as "bossy" or "demanding." Men, in turn, are often praised for being forthright, as it demonstrates assertiveness.
"When the Sony hack happened and I found out how much less I was being paid than the lucky people with dicks, I didn't get mad at Sony. I got mad at myself. I failed as a negotiator because I gave up early," Lawrence writes in the essay. "'But if I'm honest with myself, I would be lying if I didn't say there was an element of wanting to be liked that influenced my decision to close the deal without a real fight."
"I didn't want to seem 'difficult' or 'spoiled,'" she continues. "At the time, that seemed like a fine idea, until I saw the payroll on the Internet and realized every man I was working with definitely didn't worry about being 'difficult' or 'spoiled.'"
Lawrence goes on to reference another Sony email uncovered in the hack, in which a producer referred to a lead actress (Angelina Jolie) as a "spoiled brat" simply because she was forthright about wanting equality in pay. "For some reason, I just can't picture someone saying that about a man," she writes. "I'm over trying to find the 'adorable' way to state my opinion and still be likable! Fuck that. I don't think I've ever worked for a man in charge who spent time contemplating what angle he should use to have his voice heard."
Lawrence's comments have led many Hollywood mainstays, men and women alike, to offer support and advocate for the eradication of inequality in the film industry. On Twitter, Emma Watson quoted Lawrence's article, while Elizabeth Banks cited the article and wrote, "I love Jennifer Lawrence."
Rooney Mara, who starred in The Girl with the Dragon Tattoo and the Social Network, also expressed support for Lawrence's essay. In a recent interview with The Guardian, she said: "I've been in films where I've found out my male co-star got paid double what I got paid, and it's just a reality of the time that we live in. To me, the thing that's more unfair than the pay is the terminology that's used to describe actresses who have a point of view, and want to have a voice in their life and their career, and what they choose to do."
One of Lawrence's American Hustle co-stars, Bradley Cooper, responded to the letter on Tuesday in an interview with E! News, saying "it was a good thing" to get the conversation going about pay imbalances. In the same interview, his Burnt co-star Sienna Miller shares that she once "walked away from a play that I wanted to do because I was offered less than half of what the other man was offered and it was just the two of us. "[I did] what we have to start doing, unfortunately, at the expense of our creative dreams."