The Onion Is Creating a Vice Parody Series Called 'EDGE'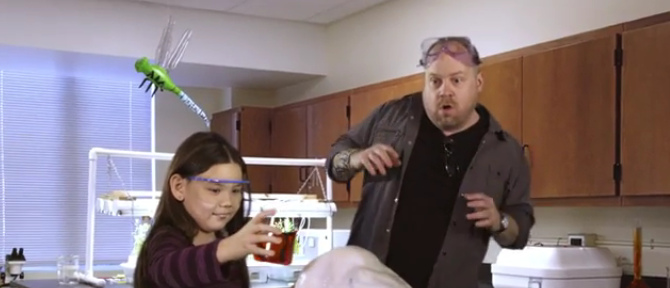 The Onion is about to dig its satirical teeth into a long-overdue target: the hipper-than-thou Vice Media empire.
The satirical site just announced a new Web series called "Edge," which is set to debut August 3 and will lampoon the self-consciously "edgy" swagger of Vice's HBO show. "Vice is wrought with a distinct self-confidence, which of course gets our writers salivating," Onion VP of Production George Zwierzynski Jr. told The Hollywood Reporter.
You can get a taste of what's to come with a teaser video, which depicts bumbling, drug-obsessed reporters meandering into war zones as faux-edgy metal music blares. The video description promises "immersive reporting that is uncaged, unaccountable, and totally fucked up." An @EDGEtv Twitter account helps to set the mood:
"Edge" was produced by The Onion's in-house video production team, Onion Studios. It arrives a little more than a year after The Onion launched the remarkably successful spin-off site Clickhole, which takes aim at BuzzFeed and other corners of the Viral Media Industrial Complex. The new ventures suggest a willingness to move beyond The Onion's staid, newspaper-y voice and mock the tropes of new media.
Only problem? The Twitter account @Vice_Is_Hip has the Vice parody market pretty well covered.
Watch the "Edge" teaser video below.
The Onion Is Creating a Vice Parody Series Called 'EDGE' | Culture