Hard Drive Editors Speak Out on The Onion's New Gaming Satire Site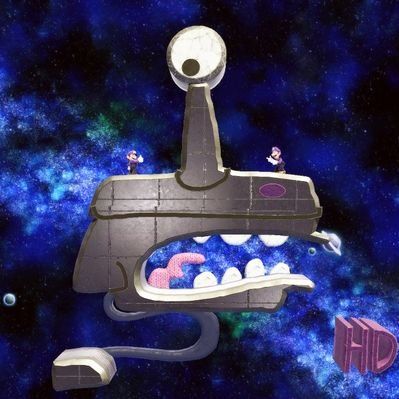 The Onion apparently thinks video games are a joke. That's the rebuttal from Hard Drive, a satire gaming news site launched in 2017, to news that The Onion is starting its own similar site called Onion Games Network (OGN). Hard Drive is also part of a larger network - the Hard Times suite of websites - but while Hard Times focuses on content with a punk slant, Hard Drive set its sights on gaming. And it worked.
"Hard Drive has crazy organic growth. We generate tens of millions of social media impressions each month, and millions of direct visits on the website. Hard Drive is already as big as Hard Times proper," Hard Drive co-founder Matt Saincome tells Newsweek. "We started with no money but a lot of passion. Totally DIY project spun out from a punk website."
Hard Drive has discovered what many other digital media sites are still learning, the gaming audience is huge and hungry for content. Is Hard Drive worried now that The Onion, itself a legendary satire publication with a massive reach and reputation, is chasing that audience? Not really, said Saincome. Hard Drive sees itself as a better fit for gamers because the staff are gamers, too.
"Perspective wise, I think our writers are younger and more intimately connected to video game culture, for better or worse. One of our editors has over a year of actual time spent in [World of Warcraft], for example. I also think there's just going to be a different vibe between a large, time-honored company like The Onion and our cluster of comics, gamers and punk kids. I love both," he said.
For the Hard Drive staff, this means recognizing those strengths give them an advantage with an audience that can be hard to please. Gamers often see themselves as outside the mainstream, and their deep knowledge of games and gaming culture mean voice and authority are incredibly important.
"We kind of play around with gaming culture from the inside. That's what makes niche satire work — people crave stuff that feels like it's made specifically for them, by people who communicate in a language they identify with," Hard Drive editor Andy Holt told Newsweek.
But it's more than just tone. Editor-in-chief and co-founder Jeremy Kaplowitz told Newsweek one of the key differences is transparency. While The Onion features stories with no bylines, Hard Drive makes sure its authors are front and center.
"The Onion prides itself on the idea that no one knows who writes articles. They just appear, fully formed, at their publication. We have gone the opposite route," he said. "Every Hard Times article has the name of the writer at the top of it, we promote the people who write our articles on social media, we feature them in pictures and videos, and we openly discuss the editorial process."
There's clearly no bad blood. While it certainly appears to fans that The Onion copied Hard Drive's idea, the Hard Drive editors are the first to admit they owe their success to The Onion's long legacy as the leader in news satire.
"To say the Onion stole from us is like trying to claim The Beatles ripped you off. There is no us without them," co-founder Mike Amory tells Newsweek.
Newsweek requested, but did not receive, comment from The Onion for this story.
UPDATE (5/2/19 1:20 p.m. EDT) Following publication of the story a spokesperson from The Onion emailed the following response to our initial questions.
What makes gaming satire worthy of its own vertical?
Obviously we've been doing gaming satire for a decades, but we felt that the Onion's dry, AP-style news voice wasn't a good fit for covering gaming journalism. We felt that the style of headlines utilized by IGN or Polygon have a different tone than other journalism and thus we needed a separate vertical to accurately parody gaming news. And we felt like gaming retrospectives and reviews wouldn't fit in with our New York Times aesthetic that normally wouldn't publish gaming journalism.
Is this is a response to the success of Hard Drive, the gaming satire site that launched a few years ago?
No, we know about Hard Drive and they've done great work, but we've written hundreds of articles about video games for over 20 plus years. We've also have a number of staff members who are passionate gamers and wanted a chance to take on a new creative venture. We feel there's plenty of room for multiple gaming satire sites and we are sure that Hard Drive will continue to have success and grow.
Will OGN be expanding onto Twitch and YouTube as well?
We may expand into those areas, but first we'll be focused on our new straight-edge punk news site.